Asian Funeral Home provides a service for each religious funeral with its own faith-led dedicated team including the provision of Granthis and Priests
Arranging a funeral often proves a difficult, emotional, and exhausting process. It's a highly personal endeavour, and your decisions will be shaped by your life experiences, religious background and your relationship to the deceased.
But for Hindu and Sikh communities in particular, the challenges are far greater here in Yorkshire due to the lack of dedicated specialist religious funeral services available.
Now with over 30-years experience in religious funeral services in Leicester, Leeds has become home to Yorkshire's first and only dedicated specialist Asian Funeral Home.
Over the last year they've taken a dilapidated building and have spent over £250,000 in not only creating what they believe is one of the best-equipped funeral homes in the region, but also improving the aesthetics of area of York Road, Leeds.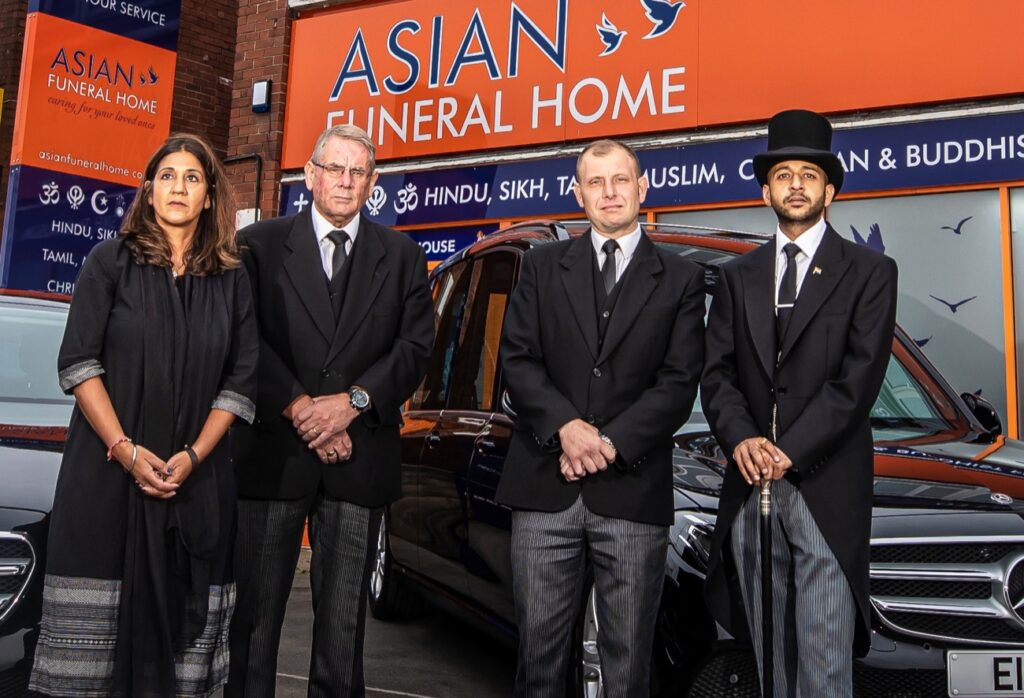 Meeting the specific and individual bereavement needs of the Asian community in the region, they specialise in Hindu, Sikh and Muslim funerals in particular. Asian Funeral Home provides a service for each religious funeral with its own faith-led dedicated team including its provision of Granthis and Priests.
They have a team of multi-lingual members who can speak Hindi, Punjabi, Gujrati, Urdu and English this helps ease the understanding of any arrangements made on behalf of the older generation.
Anand Gohel, funeral director and proprietor of Asian Funeral Home says: "We have over three decades of pedigree in Asian funerals across the UK and felt that current funeral provisions in Yorkshire were lacking in total understanding of the religion, cultural and traditions of various Asian communities.
"This was coupled with language barriers, especially when communicating with the aged population where English was not their first or second language.
"We're committed to ensuring that each and every funeral is as authentic as possible giving due consideration to those religious and cultural needs, whilst supporting the family all the way through the bereavement journey at an emotionally difficult time."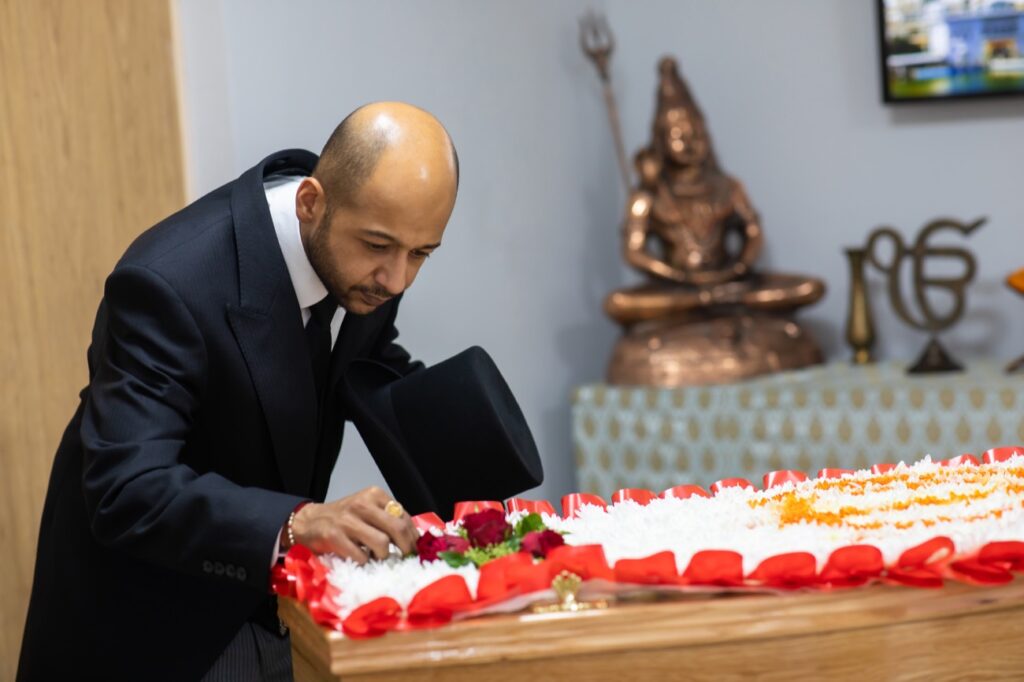 Over the past year Anand has procured and worked closely with local suppliers, craftsmen, and professionals to build an impressive premium funeral home that meets specifically the needs and rituals of the Asian community.
This evident with a state of the art 20 people capacity mortuary for washing and dressing as is customary for Asian families prior to the funeral, a chapel of rest that holds up to 40 people to facilitate the paying of respect and religious services where their homes may not have capacity.
Their chapel is fully equipped with audio visual and web casting capabilities along with full PA system and tranquil religious music throughout the facility.
"Here at Asian Funeral Home our team has a unique set of skills and knowledge specific to each religion to help personalise an authentic and fitting farewell," adds Anand.
"We use industry recognised practises to ensure dignity and respect for the deceased and their families at all times and operate at the highest level of standards and service and cover Leeds, Bradford, Wakefield, Dewsbury, Huddersfield."
Some of the services Asian Funeral Home provides
• 24 Hour Family Emergency Helpline
• 24 Hour Private Ambulances
• Home Arrangement
• Provision for Priest
• Religious ceremonial items provided
• Ritual Bathing & Dressing
• Private Darshan (Viewing Chapel)
• Weekend Funerals
• A Free digital Funeral Announcement service
• Advanced Asian Funeral Planning
• Transport of loved ones in and out of South Asia
• Ashes to India (including ceremonial scattering)
• Bereavement Counselling (various languages)
How to contact Asian Funeral Home
Telephone 24 Hours – 0113 8113 999
Email – care@asianfuneralhome.com
Website – www.asianfuneralhome.com
Asian Funeral Home is located on York Road, Leeds, LS9 opposite Leeds Glass.