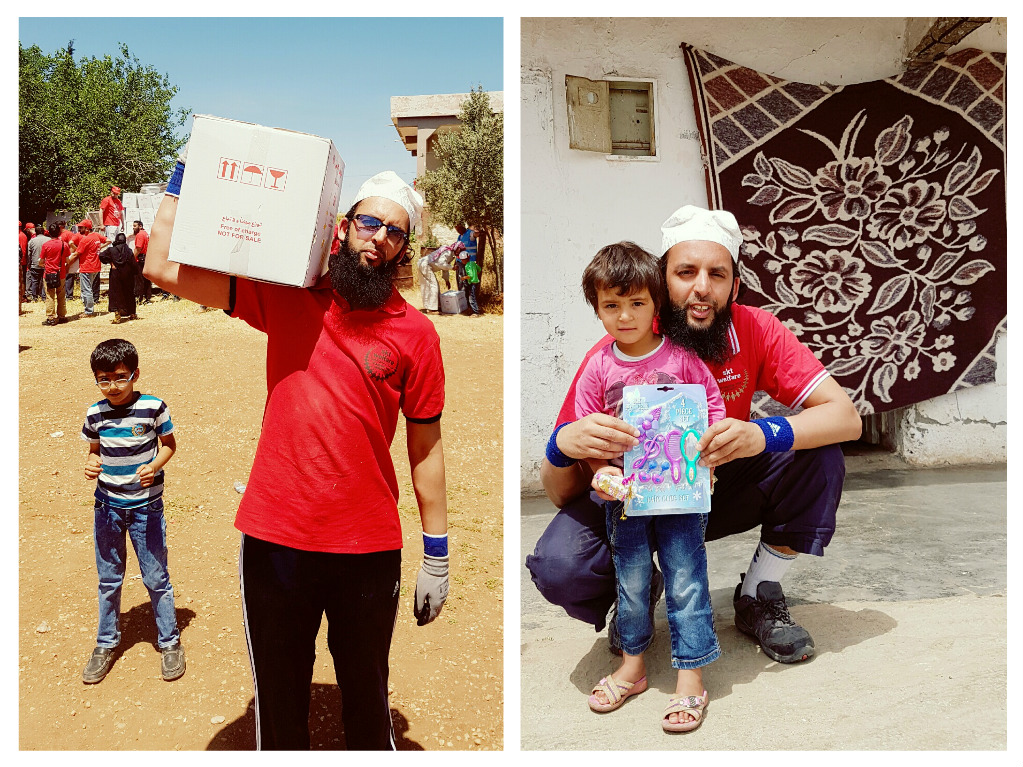 "For me that is the best part just seeing them smile and taking their mind off the horrors no child should witness"
A good Samaritan from Bradford who self-funded a Ramadan food aid trip to the Turkish border has returned home and says the immense gratefulness of displaced Syrians moved him to the core.
Nazim Ali, who has been raising funds for both local and overseas charities over the past 19-years made his fifth humanitarian trip to the Turkish/Syrian border with Dewsbury-based international humanitarian organisation SKT Welfare last month.
Raising a whopping £100,000 for this particular Ramadan mission, SKT Welfare sent out 21 members of the team to distribute hundreds of essential food parcels, each feeding a family of five for thirty days.
Nazim himself raised £16,479 for Syrian refugees for this trip, making his personal total raised for a plethora of charitable causes so far, at an all time high at over £100,000.
"We packed and distributed almost 2,400 food parcels, and I also took a suitcase full of toys for Syrian refugee children, which I distributed to Syrian orphans," says Nazim.
"The intense six-day aid delivery trip consisted of a gruelling challenge in the blazing heat up to 38 degrees, and then just three or four hours sleep a day, if that."
The passionate team distributed food parcels to the Turkish/Syrian border town of Reyhanli, which is 25-miles from war torn Aleppo. People have sought refuge in makeshift tents and partially built homes.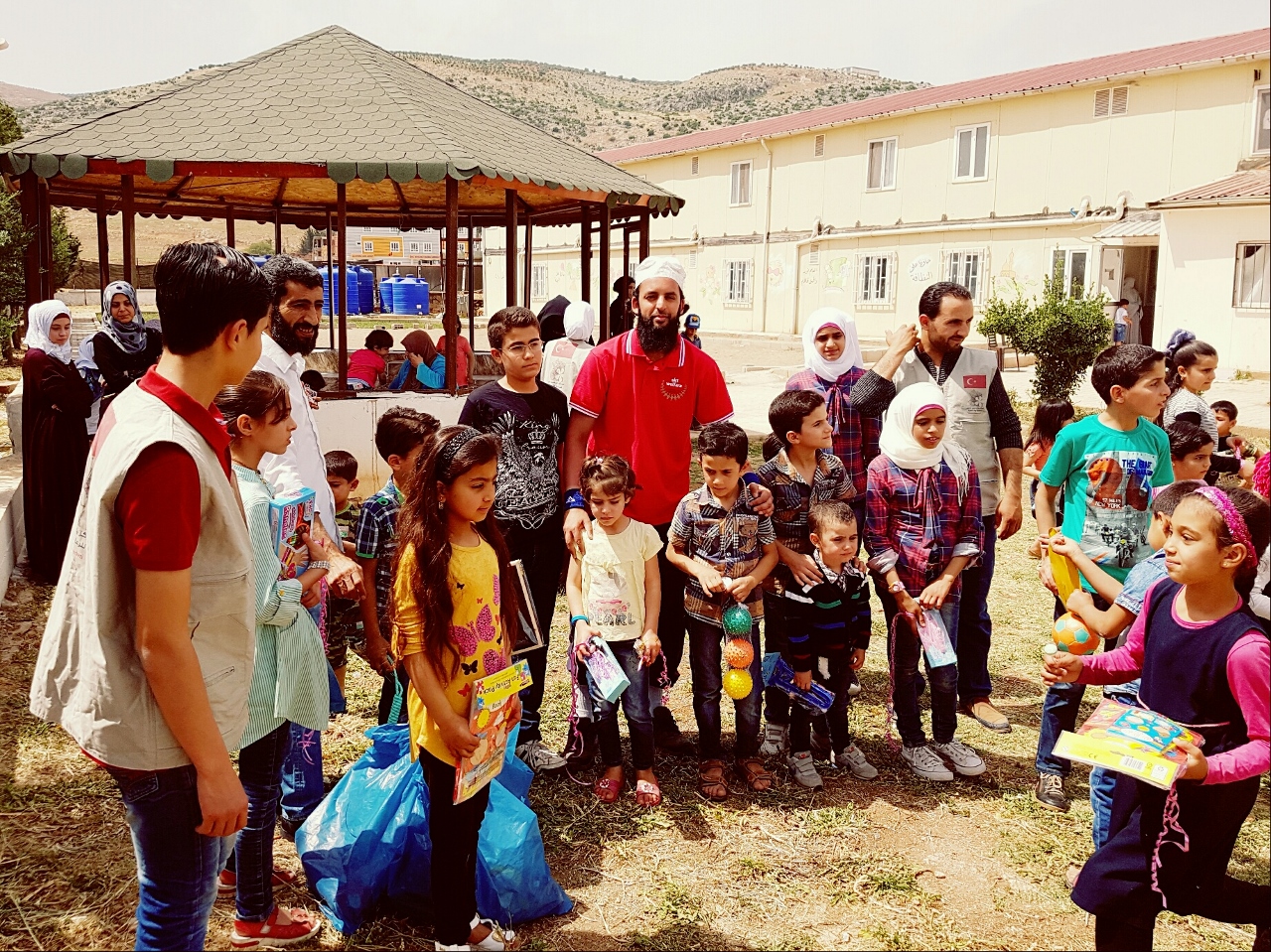 "Nothing has improved in terms of the living conditions of Syrian refugees since my very first visit four years ago," states Nazim.
"You know the situation on the ground is dire when children do not have appropriate footwear or clothing and when it is torn and dirty.
"They ration the little food they have so that it lasts as long as possible, as they often have large combined families of up to 12 people living in one-room accommodation.
"Other refugees are living in almost underground caves – premises which you wouldn't deem fit enough for animals let alone humans!
"For me helping those in need, irrespective of religious affiliation or ethnicity, is a religious obligation as a devout British Muslim, and that's what keeps me going.
"I visited Istanbul (Turkey) and came across so many Syrian refugees seeking monetary assistance. Small children as young as five-years-old are selling tissues at road-side so they can help earn a living and provide for their families, often working until midnight."
Nazim says seeing, first-hand, the horrific injuries some children have sustained is hugely distressing .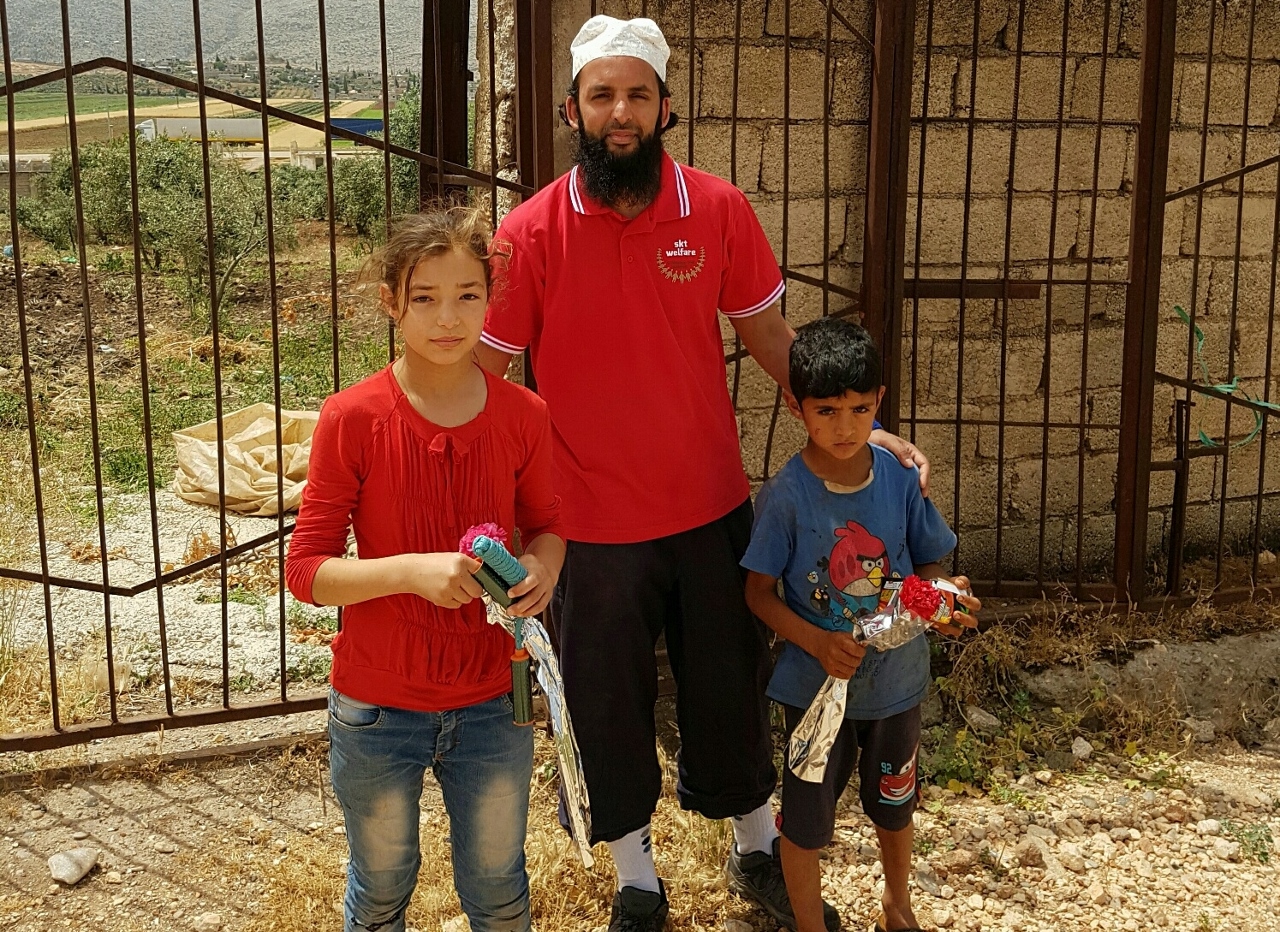 "My heart literally sunk when I saw loss of limbs on particularly children and young people and hearing their harrowing stories on how they suffered such devastating injuries."
The dedicated aid worker says that it was heart-rendering to see the Syrian children smiling and elated at receiving the toys that he gave them.
"For me that is the best part just seeing them smile and taking their mind off the horrors no child should witness due to the brutal on-going Syrian conflict which is into it's sixth year and shows no sign of ending.
"The suffering of the Syrian people both internally and externally displaced is continuing and is the biggest humanitarian crisis since World War 2.
"I am grateful to the on-going support of the British public, as I often say it is through their kind support and generosity that I am able to do what I do on the ground.
"What sticks in my mind and is the reason I go back taking my annual leave from work is when Syrian refugees have said to me, 'We feel abandoned by the world buy you have left your family (3,000 miles away in the UK) to help us and that means ever so much to us.'
"The Syrian refugees were really surprised when I informed them that the donations from the Ramadan food parcels was from both Muslim and non-Muslim people.
"They have asked me to convey their greetings to you and to convey their appreciation and gratitude for donating towards the food parcels."