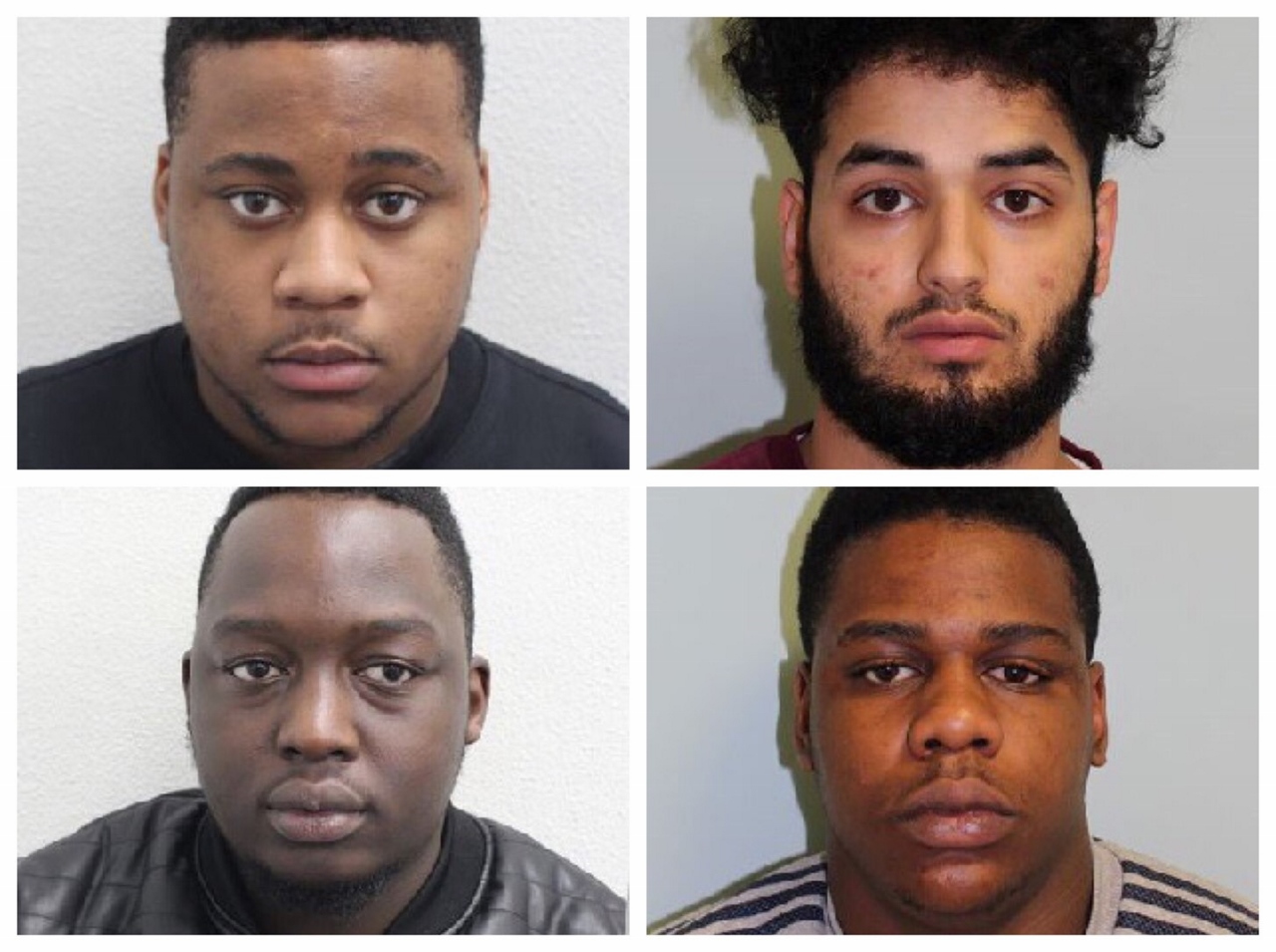 Four men who abducted a man and violently assaulted him have been jailed for a total of 54 years following a trial at Isleworth Crown Court.
The four men were found guilty of kidnap on Tuesday 23 May and were sentenced at the same court on Monday, 26 June.
Haris Khan, 22 (27.05.95), of St Stephens Road, Hounslow, was sentenced to 15 years' imprisonment;
Chayce Greene, 19 (17.02.98), of Evans Grove, Feltham, was sentenced to 11 years' imprisonment;
Courtnie Greene, 22 (27.06.95), of Evans Grove, Feltham, was sentenced to 15 years; imprisonment;
Brendan Makumbi, 21 (11.07.95) of no fixed abode was sentenced to 13 years' imprisonment.
The court heard how the group targeted their victim, who was known to them, in Kingston town centre on the afternoon of 14 October 2016.
The victim – a man aged 18 at the time of the offence – was forced into Khan's car after being accosted by brothers Chayce and Courtnie Greene and Brendan Makumbi.
Once inside the car, Khan punched the victim twice before driving the group to a garage on the Butts Farm Estate in Hanworth. The victim was forced out of the car and told to strip.
Khan then took off his belt and began to beat the victim while Makumbi hit him with a stick. The assault lasted around 10 minutes. Khan ordered one of the group to start filming the attack, the victim was also burnt with a cigarette lighter. The violence only ceased when a car drove past the garage. Khan ordered the victim to get dressed and the group then drove to another address in Hanworth.
Once there, the victim managed to get away from the group and fled the area. Fearing for his safety, the victim fled London and subsequently contacted police.
Detective Sergeant Jamie Hunter of Hounslow CID oversaw the investigation said: "This was a calculated and violent crime and I am pleased that lengthy sentences have been handed down by the court. This means four violent criminals are no longer on the streets of Hounslow borough. I would also like to praise the victim for his bravery in coming to place and supporting this investigation.
"Khan, Makumbi and Chayce and Courtnie Green were convicted due to the compelling evidence gathered by investigating officer DC Jim Coleman – it is his hard work that has resulted in this positive outcome."