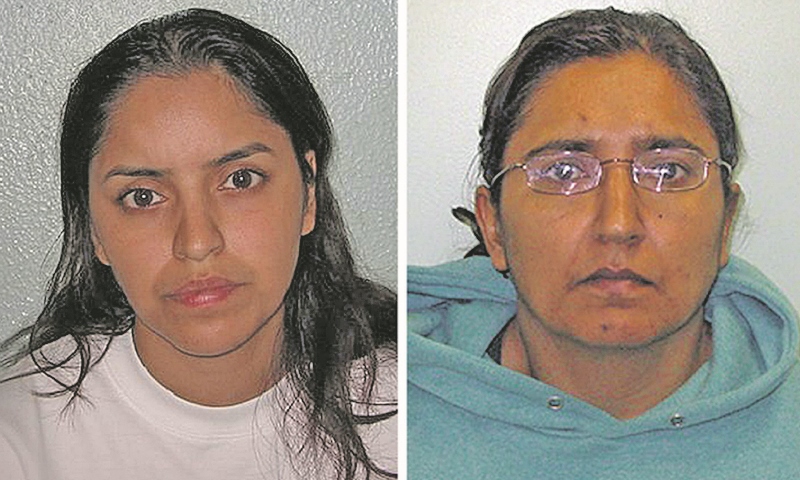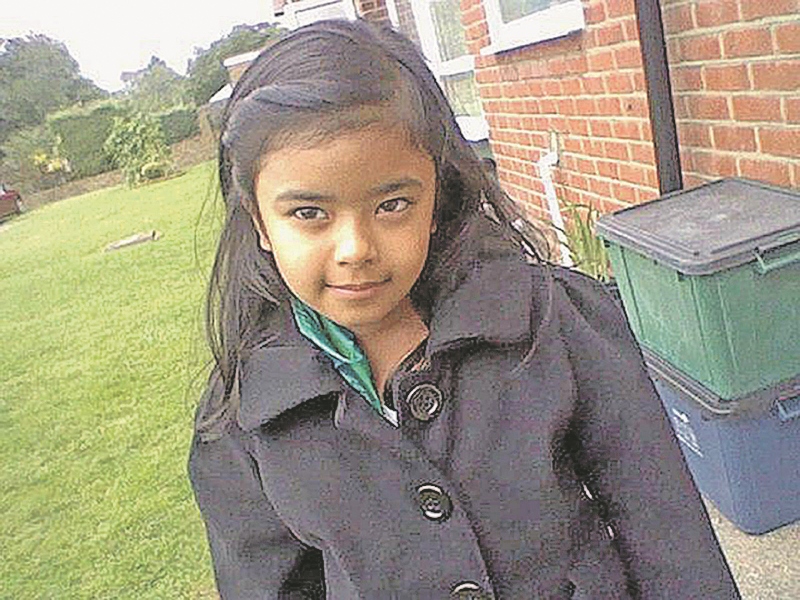 Mother and lesbian lover found guilty over daughter's death
A 35-year-old woman and her sadistic lover who created an online fantasy world have been convicted of killing her eight-year-old daughter.
The girl's mother Polly Chowdhury, 35, and lover Kiki Muddar were convicted of her manslaughter, but cleared of murder, and sentenced to 13 years and 18 years in prison respectively on Friday 6th March.
When police arrived at the family's east London flat in August 2013, they found little Ayesha Ali dead and her mother having tried to commit suicide. Ayesha had more than 50 injuries on her body.
A note, written by the mother, confessed to killing Ayesha by smothering her with a pillow and also declared her love for a man named 'Jimmy'.
The Old Bailey heard that Chowdhury's partner, 43-year-old Muddar, of Green Lane, Ilford, used Facebook updates and text messages to poison Chowdhury against her own daughter.
Officers sifted through more than 100,000 texts, social media messages and interactions to untangle a complicated cast of characters, the jury heard.
One alias Muddar created was spiritual guide 'Skyman', whom she used to convince Chowdhury into believing that Ayesha had 'bad blood' and needed to be disciplined to get the 'evil spirits' out of her.
Through a combination of painstaking investigation, technical know-how and determination over 18 months, police managed to prove none of them existed.
The jury also heard how, throughout their relationship, Muddar told Chowdhury that Ayesha was 'evil' and bombarded her with more than 40,000 texts with messages such as: "You have no right to ever love or like your evil daughter."
Muddar even blamed Ayesha for making her fictional cancer worse.
In a recorded phone conversation with a friend the month before the killing, Muddar described Ayesha as 'pure evil' and a 'witch' and threatened to drown her in the bath.
Chowdhury, of Broomfield Road, Chadwell Heath, admitted during the case that after Muddar moved in with her, they smacked Ayesha and hit her because 'Skyman' told them to do so.
But Mr Whittam told the court a psychiatrist found that Muddar had not been delusional in her actions and understood what she was doing.
Prosecutor Richard Whittam QC told the court Ayesha endured a 'background of prolonged abuse' and some 'might call it torture' because Muddar had a 'disgust' for the child.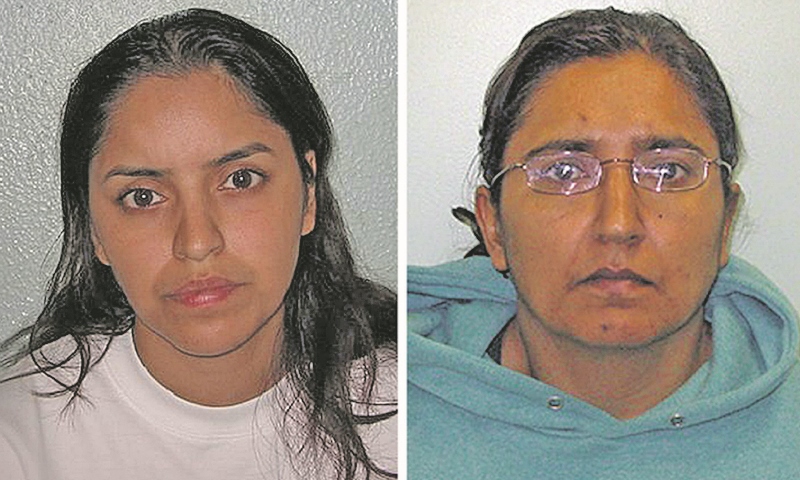 "She was rational in her judgments in having a disgust with Ayesha. She did not like Polly Chowdhury putting Ayesha above her interests," he said.
"However immoral, abhorrent and illegal her judgment, it was rational… there is no question of either defendant having been mad."
The court heard Muddar befriended Chowdhury when they lived next door to each other in 2007 and she got sympathy by pretending she had cancer.
Chowdhury's husband Afsar Ali moved the family to get away from her influence, but Muddar eventually tracked them down, prompting the breakdown of their marriage.
Speaking to the media, Mr Ali said that when he first met Kiki Muddar, she came across as an evil person to him straight away. He said that she would avoid speaking with him and believes that Muddar influenced his wife in his absence.
Post-mortem examinations revealed Ayesha died as a result of damage to the head from a blow or blows, on 29th August 2013.
She had other injuries including carpet burns and a bite mark from her mother.
Det Insp Donna Convery said: "It took us months to unpick and investigate the web of lies that Kiki Muddar had constructed.
"In the six months before her death, Ayesha was subjected to horrific levels of mental abuse, which during the summer holidays escalated to become physical.
"She was an innocent child who was caught up in the most bizarre set of events, manipulated by two adults who were intent on causing her harm."