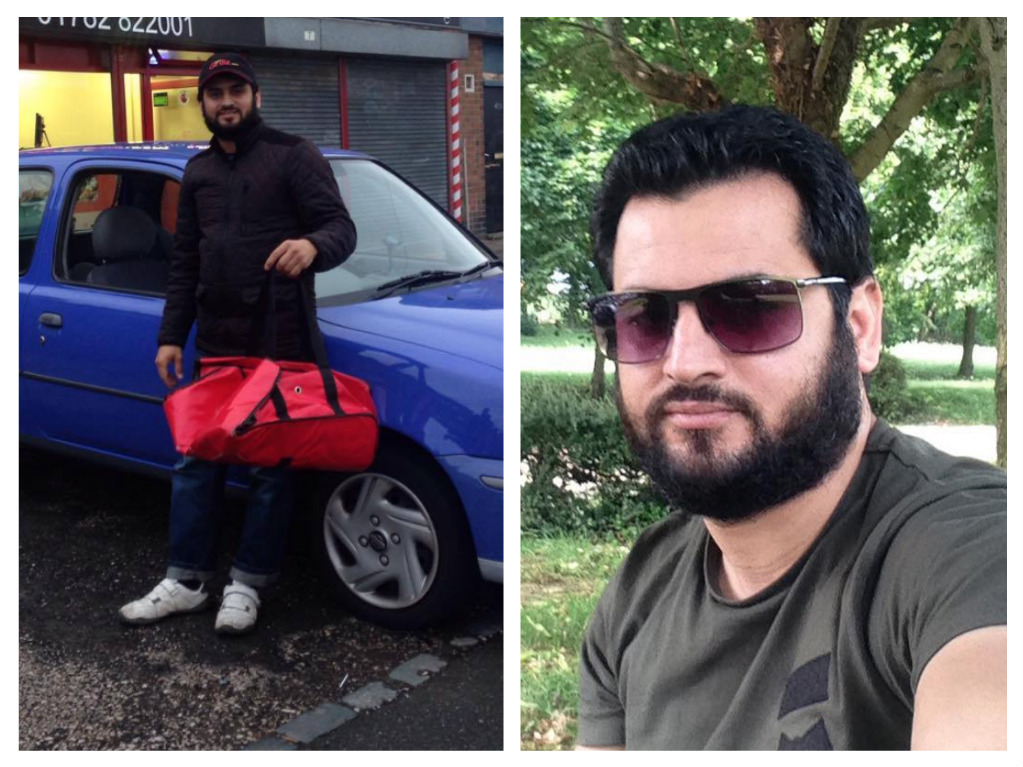 Proud Muslim and fast food delivery driver Peshraw Ahmed, 36, restored are faith in humanity with this tremendous act of goodwill.
The husband and father-of-two, found the wallet when on his regular delivery driving shift at a local takeaway and immediately began the hunt to find who its contents belonged to. He made his way to the address on the driver's license.
Despite the initial awkward moment in the video when Peshraw, assuming the owner of the wallet was a woman, asked for the wife of a man who apprehensively spoke to him through a closed front door, the overall reaction was one of great relief.
Kursish-born Peshraw, who has lived in the UK for over 16 years, said he was compelled to return the wallet because he is a Muslim and according to Islam's teachings, any money must be returned to its rightful owner.
He said that stealing money is forbidden and that it was lucky that his wallet was found by a Muslim stating: "This is what religion teaches me."
Peshraw captured the whole event on video and posted it to Facebook which has since gone viral receiving over a million views, with heaps of adulation coming his way for the noble deed.
This wasn't the first item Peshraw had found and returned to its owner but because of the recent tensions he explained why he filmed this particular act of kindness: "There is a lot of anger around especially in the local community and I wanted to show people that we are human and not anything like these fake Muslims.
"Today people look at Muslim's in a bad light because of the actions of few extremists.
"If these fake Muslims were to find a wallet they would not give it back. But the original Muslim will do the right thing and find the owner as I did."
The recipient of Peshraw's actions Gavin – a guitar teacher also from Stoke, who was overwhelmed with the gesture: "That's all my life savings! It would've killed us!"
He even offered Peshraw guitar lessons in order repay him and exclaimed: "There's nobody else like you in the world. You've just saved my life. You don't know how much we needed that money."
Peshraw spoke of his joy to help return Gavin's belongings: "He said how we was struggling and how he needed to provide for his family which I understand and am overjoyed I could make him smile.
"Most people wouldn't have acted so I was grateful that I found it otherwise he may not have ever seen it again."