A self-taught artist from Leeds felt compelled to produce a series of artwork celebrating high-profiled Muslims whilst embracing Islam's values.
34-year-old Imran Siddique (fondly known as Immi) culminated his casual sketching into his epic 'Iconic' series after being moved to change and challenge stigmas and perceptions exploited by mainstream media and the press.
Titled 'Khabib Time', part one of Immi's project celebrates Muslims who represent Islam's values and beauty through his art to share it with the world.
"Being a Muslim myself and seeing how negatively we are portrayed in the mainstream media. It is vital that the youth have role models who share the message of peace and love," says Immi.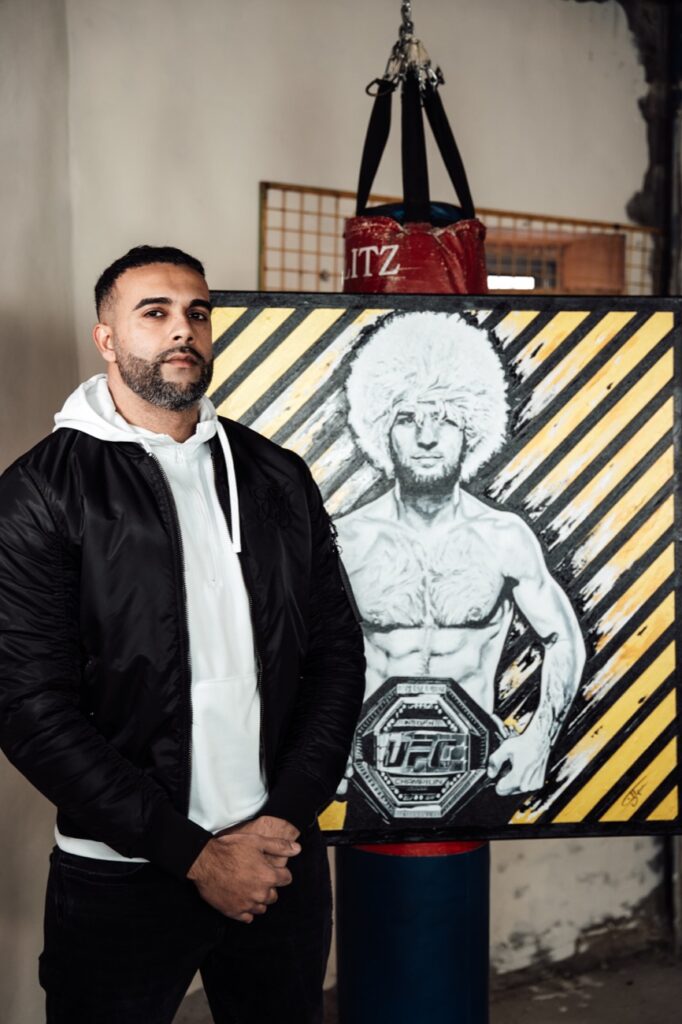 "The world of sports is full of determination, enthusiasm, and memorable moments. The personalities I'm working on for the 'Iconic Series' have inspired me and many others, and I'm proud that they represent my religion."
Sports-themed art is popular, as many of them feature encouraging and motivating elements. Malcom X and Mohammed Ali are just some of the inspiring people that Immi has worked on.
Though he always had a passion for art in his childhood and took the subject a A Level, he never formally went to college or university to perfect his talent.
"I actually studied Design Technology, but always had a passion for car design. I found myself casually sketching here and there, but I'd say for around 15 years I didn't do any formal artwork.
Just two years ago his eldest son reignited his passion by requesting dad draw him a supercar when Immi reimmersed himself into creative art again.
"My son wanted me to draw him a supercar, so I did using just marker pens and crayons. During that process, I felt so relaxed and in my zone – it felt like therapy, and my love for art was re-ignited.
"I shared the piece on my Instagram, and that lead to people sharing my work and commissioning me to do work for them. I now mainly work on canvas' using acrylic paints."
Immi went on to compiling some impressive murals – something he wouldn't have typically done. He was spurred on by the flood of positive comments on his social media accounts.
"My work is all about inspiration, motivation, positivity, and standing up for what you believe in, so the subjects I paint are a reflection of those attributes.
"I started off posting my work on Instagram, and from that, I gained a bit of a following and people asking me to do commissions."
"I particularly enjoyed creating a Muhammed Ali Vs. Mike Tyson mural – it was pretty special."
It is widespread to get motivated at the outset of a project when an idea is fresh and exciting. The possibilities are limitless. Immi says that his enthusiasm doesn't wane when he hits a challenge.
"I have a full-time day job and children – it is challenging. But it's a passion that I want to turn into a full-time thing – you have to put the work in if you want something.
"Sometimes it's late nights and early starts, but it's something I love doing so always find a way to make time for my art pieces."
Check out Immi's art on his website www.immiartist.com and also on Instagram @immiartist