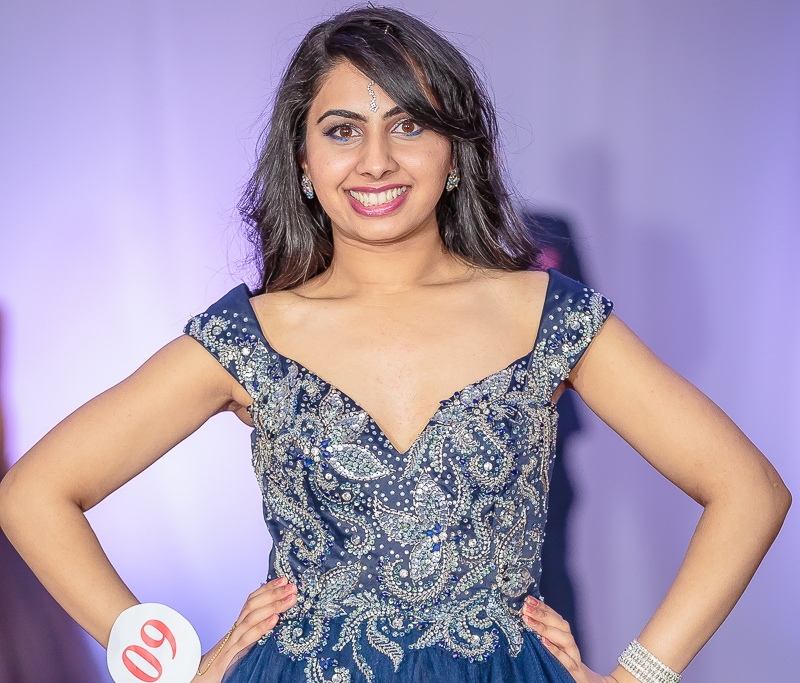 Harleen Sidhu wants to use her beauty pageant success to help those less fortunate
Harleen Sidhu will compete in this year's Miss England popularity heat at Leicester's Sanctuary workshop on 10th June, after she was crowned Miss Popularity Birmingham 2017.
Although Harleen missed out on the Title of 'Miss Birmingham', she received the most public votes which saw her win the popularity award which allows her entry into Miss England's Popularity heat which gives her another chance to secure a place in the Miss England finals.
Sidhu who is currently teaching full-time at an all-boys school in Kings Heath, graduated from Aston University in 2013 with a MSc in Health Psychology. Where she volunteered helping other final year Psychology students as a graduate scheme mentor.
She has also done a lot of volunteering and charity work to help her connect with others within the wider community, this includes time spent at non-profit organisation such as Diabetes UK, Queen Elizabeth Hospital, UK Asian women's centre and vulnerable customers in debt management at Royal Bank of Scotland.
Harleen is raising money for Miss Birmingham's chosen charity which is Beauty with a purpose which looks to help sick and disadvantaged children. She recently completed a bake sale outside Handsworth library on June 2nd to raise more money for the charity
Ms. Sidhu is looking to use this opportunity to help evolve herself and inspire other people, she said: "I got into this searching for an opportunity to get involved which would help develop me even further as a person and find something new."
"When I found the details of the competition of I just felt the urge to apply and go for it, not knowing that I'd be selected as a finalist."
"I was simply honest about the work I've done, the fact that I wanted to get involved in a platform that would allow me to inspire others and tell my story. Everybody has a story to tell but I feel my experiences both personal and professional are relatable."
"I wanted to use my experience and voluntary/charity work to show people that it's never too late, they can still do it and to never give up, the hardest part is to take the risk and just go for it and that is exactly what I did."
"The biggest inspiration in my life has been my mum who has always pushed me when to pursue opportunities that seemed crazy to me, I will always remember the joy it gave my mum when I told her I finally mustered the courage to apply and take part, I know I've made her proud and that means everything."
Harleen also discussed the importance of representing her community she explained:" I hope I've made the South Asian community proud too, being a Punjabi it means so much to be able to voice my opinion and represent my community."
"I believe there are many figures from my own background that have demonstrated their skills, knowledge and talent, history has shown this time and time again."
"To be able to tell young, Asian talent to get out there and make the most of opportunities or search for them if they are not there is a gift, because if we don't inspire the generation that follows, we won't see positive change in our society."
"We don't deserve or want a broken Birmingham, but a city that bridges the gap between communities and increases well-being for individuals. I will strive to continue this regardless of the outcome."
Harleen wants to use her pageant experience to do further charitable work and help more people where possible she said:
"It would be amazing to win and see where the pageant journey takes me, but regardless of the outcome, an opportunity like this has opened a few doors for me already to expand my network and reach out to those needing inspiration to start a new course, learn skills and get out more and volunteer."
"All things I wasn't taught but was inspired by others, so it's a blessing to be able to 'pass the torch' of lifelong learning and inspiration."