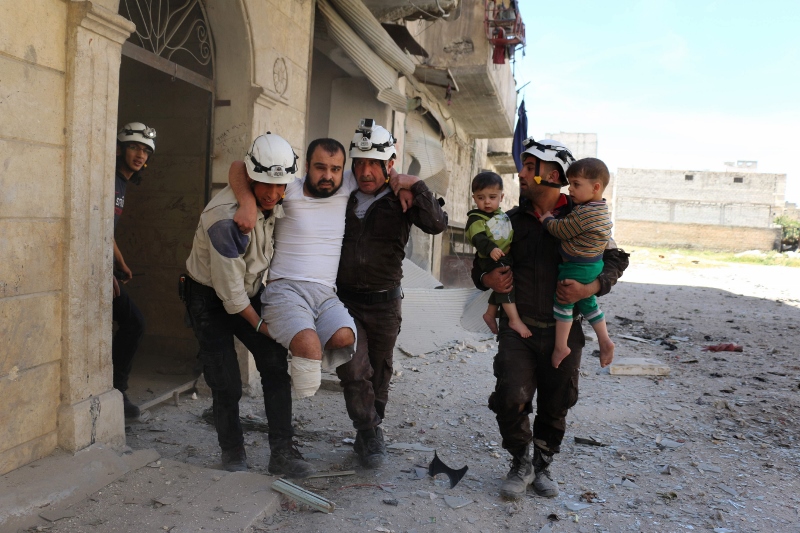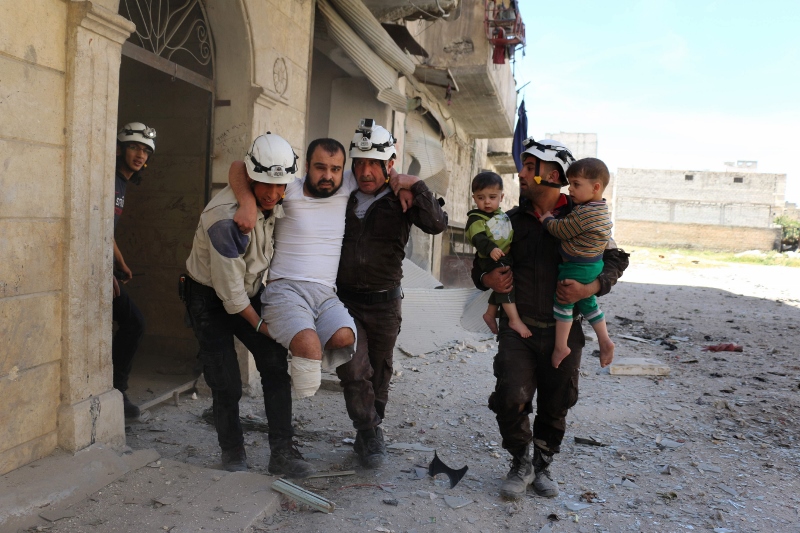 The horrors of Aleppo
There's no shortage of widespread media coverage of the Syrian refugee crisis with haunting tales of despair, desperation and destruction.
We've heard stories of people grappling for food and water in makeshift camps, we've seen footage of thousands desperately waiting at the borders in the hope of a better life. We've seen the harrowing images of unsteady dinghies crammed with people trying to make treacherous journeys across the Mediterranean.
To witness a death of a loved one or have your family torn apart and dispersed over continents, to have your children in danger simply for going to school only to have your freedom and liberty taken away is something we can't even comprehend.
All too frequently the stories of unrelenting courage, determination and resilience in the face of adversity, the true day-to-day accounts of so many fleeing their homeland, are lost.
A number of refugees are now settled in West Yorskoire, trying to adjust to a life in a new land, after witnessing horrors we couldn't even imagine.
Asian Express spoke with Nabila Sari-Kouze and Mohammed Dib, both refugees who have been resettled in Leeds and have found support through the Hamara Healthy Living programme.
Nabila Sari-Kouze, a British-born woman moved to Syria at a young age later marrying, having children and building a life in Aleppo. Nabila worked as a teacher in Aleppo University where her husband also worked as a Professor of Electrical Engineering. "It was a happy life" Nabila says. "Until the disruption started."
Beginning gradually, schools were closed, there was no electricity or water, and everyday life was becoming a great struggle. It was impossible to get food or any of the everyday necessities we take so frequently for granted, including medical essentials.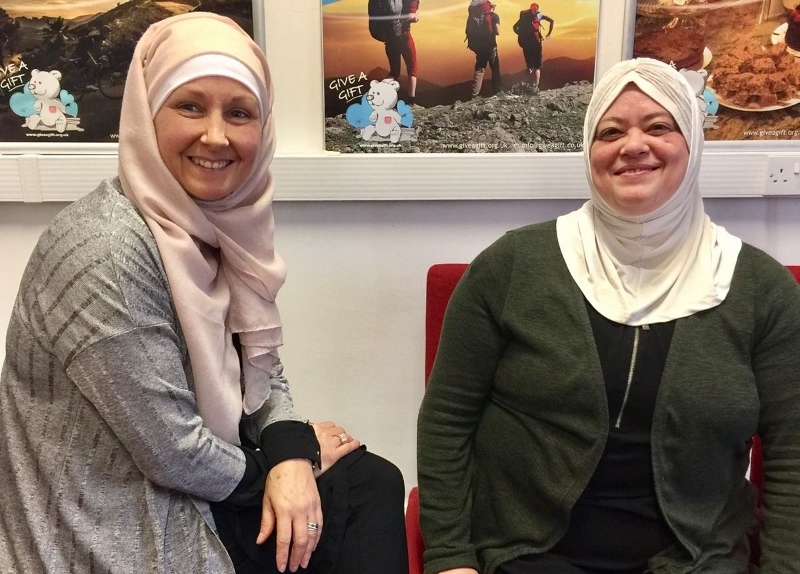 Yet, even with these challenges, Nabila and her husband were reluctant to leave their homeland, as anyone would be. Then, when their house was bombed and their neighbours badly wounded, Nablia knew it was time to leave.
"My husband went to try and find some suitcases, which were very hard to come across in those circumstances," tells Nabila.
"As he left, a bomb went off in front of him, injuring my neighbours seriously and I feared for my children."
Because Nabila was born in the UK, her children also have British citizenship, however sadly, her husband didn't. When she returned to the UK her husband remained in Aleppo, trying to continue his life as a Professor whilst Nabila tried to gain him entry to the EU.
"You cannot imagine what they did in the universities.
"Many times, my husband tried to hide himself and his students, the classrooms were bombed." As many of the students travelled great distances to attend classes, most of them died as they travelled through the city."
Experiences of people being murdered for trying to live normal lives are all too common when speaking to victims of this war.
Nabila goes on to tell us: "My neighbour's son, a lovely young man, a student of Medicine at the university was visiting his family, he took some photos on his phone one day and the security forces seized it.
"They told him they needed to speak with him. The next day, his body was returned to his family, his death came just for taking a photo."
What becomes clear when speaking to the refugees is that when someone offends the security forces, it's not just them, but their entire families that pay for it, whether they were an innocent like Nabila's neighbour, or not.
A gentleman who experienced this corruption first hand is Mohammed Dib, who witnessed his six-year-old daughter brutally injured by shrapnel when bombs dropped onto his home.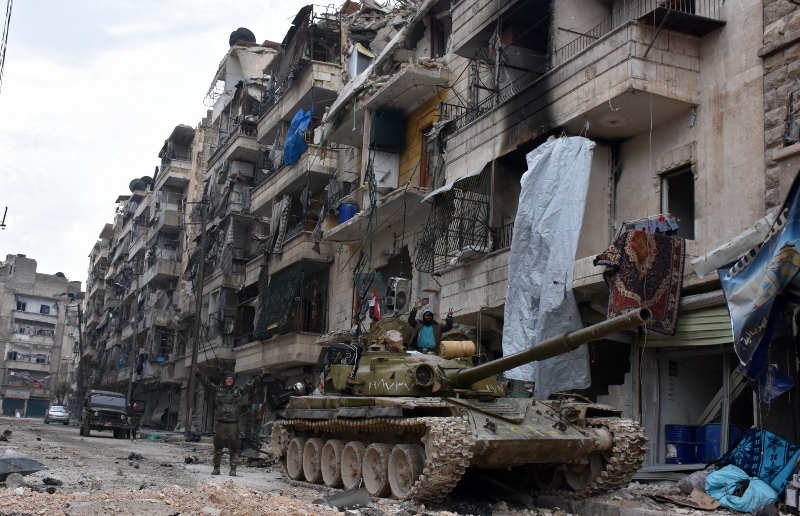 Mohammed had arose suspicion with Syrian security forces as he came to England for a ten-day trip. Upon returning to Syria he had his passport seized and was interrogated, they were convinced he had been in England to speak with opposition supporters.
An investigation was logged and Mohammed was taken to prison.
After his release, his daughter, wife and mother were taken to prison, as his son was caught taking a photo on his mobile phone, raising further suspicion.
With his home invaded in the middle of the night Mohammed decided he needed to save his family, and fled to Egypt where many refugees make their first stop.
"When we get to Egypt, we are not treated like citizens. There are many places we cannot go, the women cannot open doors or speak to others. Everything is taken away from you and if you object, the Egyptian authorities don't like, you are taken to prison immediately."
Eventually, Mohammed made it to the UK after travelling through a number of countries and, with the assistance of Hamara, managed to secure a spouse visa for his wife and daughter, but not after his family spent two years in Egypt without him. Communication during this time was difficult and Mohammed often was unsure of the position his family were in.
The Hamara Healthy Living project has been committed to helping refugees adjust to an entirely new land, often without basic language skills or with their families around them.
"We don't just help people fill in forms and apply for jobs or schools, although that is a big part of what we do," says Nabilah Karim from Hamara, a community support worker for refugees and asylum seekers.
"We help people find their local mosque or a halal butchers; we bring people who are without their families together to share stories and remind them they aren't alone. We provide translators for those new to the area and help the children integrate in our schools.
"No two days are ever the same but seeing someone like Mohammed reunited without his family after two years apart in different continents is what makes it all worth it."