"In the Middle East everyone wears fragrance, more so than in the UK and Europe. These types of Ouds only really have flagship stores in Europe and we stock a lot of special editions and limited items," Ilyas Salim
It's not a regular high-street fragrance shop, like Boots, House of Fraser or the Perfume Shop stocking the every day Gucci, Armani, Hugo Boss, Versace and other similar brands.
Scent Salim is an elite perfumery based in Leeds, which provides the highest range of fragrances and Oud's available on the market, combining the best Arabian and Western scents and fragrances from around the globe.
Proud owner and fragrance enthusiast Ilyas Salim has been supplying the world's finest scents and Oud's since 2007 and prides the unique service his store provides.
Salim explains: "We stock elite brands that can only be found in specialist boutiques or in Selfridges, Harrods and Harvey Nichols.
"We do have two or three of the best "western brands" such as Tom Ford, Creed etc, these are quite popular and John Lewis has started selling them too, but our main line is the Arabian brands.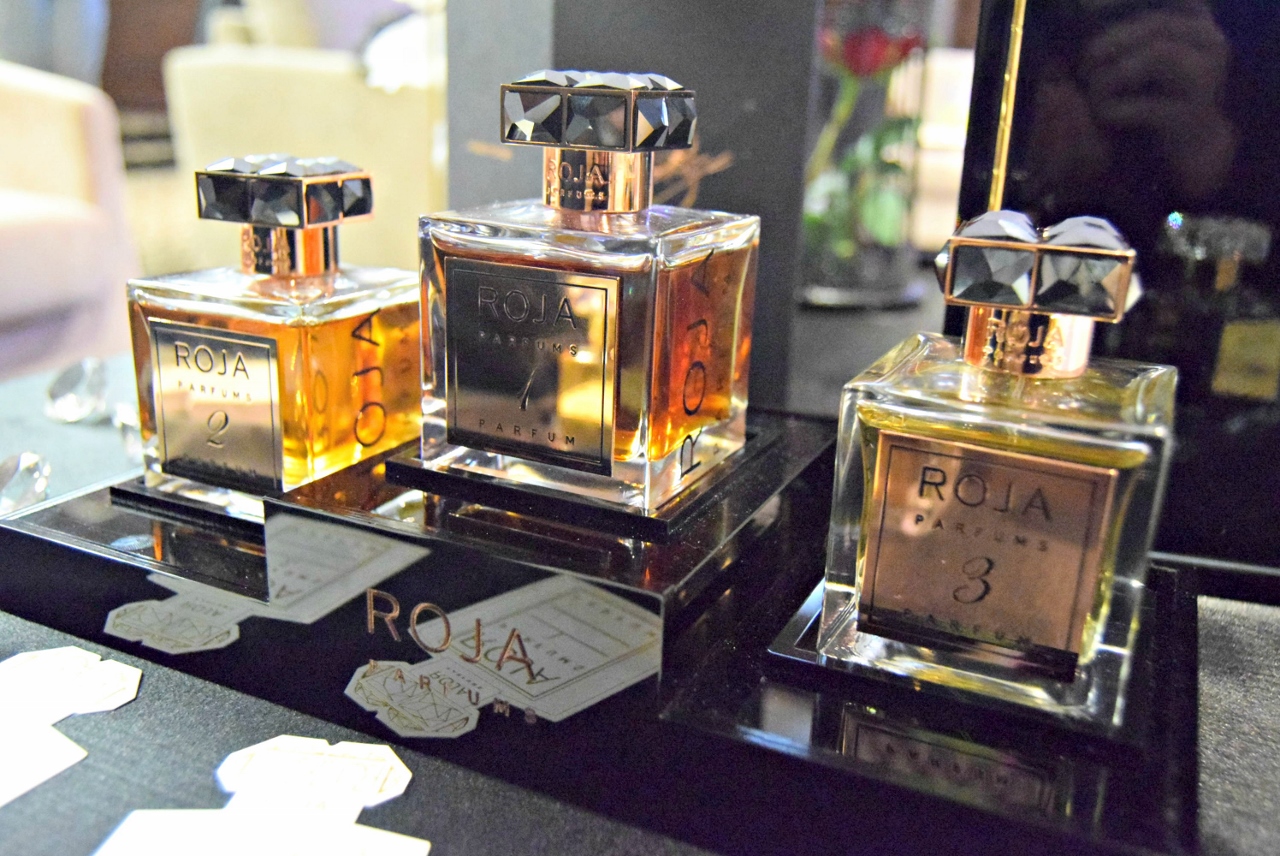 "In the Middle East everyone wears fragrance, more so than in the UK and Europe. These types of Ouds only really have flagship stores in Europe and we stock a lot of special editions and limited items."
Salim carefully procures the highest quality product from each brand to really ensure that fragrance is of the most premium quality and ensures first class service, making his customers feel like royalty.
The store attracts many VIP clients including footballers and high profile Asian artists. Scent Salim also has celebrity clientelle from Pakistan and Middle Eastern countries, including the Habtoors family and the Dubai royal family.
Scent Salim's smells continue to fascinate and bring loyal returning customers.
Dubai Youtuber phenomenon MO Vlogs who boasts over four million subscribers is a well-known lover of the products Scent Salim has to offer and is a regular client.
"We're a niche store, and we have our own brands made from natural ingredients, from Amber Grace to Oud," says Salim.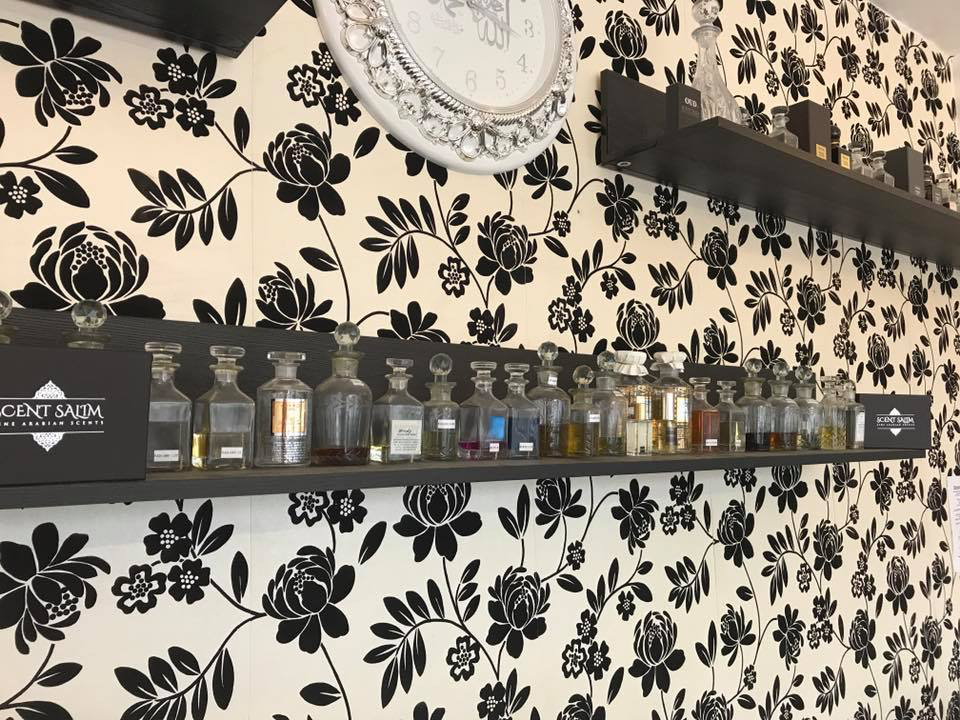 "We source our natural ingredients from around the world, we get Frankincense from Oman, Jasmine from the UK and Ireland, and Oud comes from Thailand, Cambodia, India and Bangladesh."
Salim works alongside ten work staff and twenty-five distributors, supplying well over one hundred outlets across the UK. Scent Salim manufactures, retail and wholesales perfumes, ouds, home fragrance, Arabian car air fresheners and personalised fragrances.
The new release of the Arabian scented car air fresheners has proven to be a big hit with customers across the world, being used in countries such as Dubai, Australia and America as well as European countries and the UK. Their new car air freshener range provides a twist of Arabian and Western smells.
Scent Salim also sells luxury brands so people don't have to travel as far as London to get their hands on the best products on the market.
They also pride themselves on providing luxury unique wedding favours, which have proven to be a popular hit with their customers, making their special occasion stand out and their unique Scent Salim stamp.
What gives Scent Salim that unique edge are the brands which they supply and the unrivalled quality of fragrances, that are known to last weeks on end on clothes. The store houses many award-winning scents which have been recognised in Dubai festivals and London perfume shows.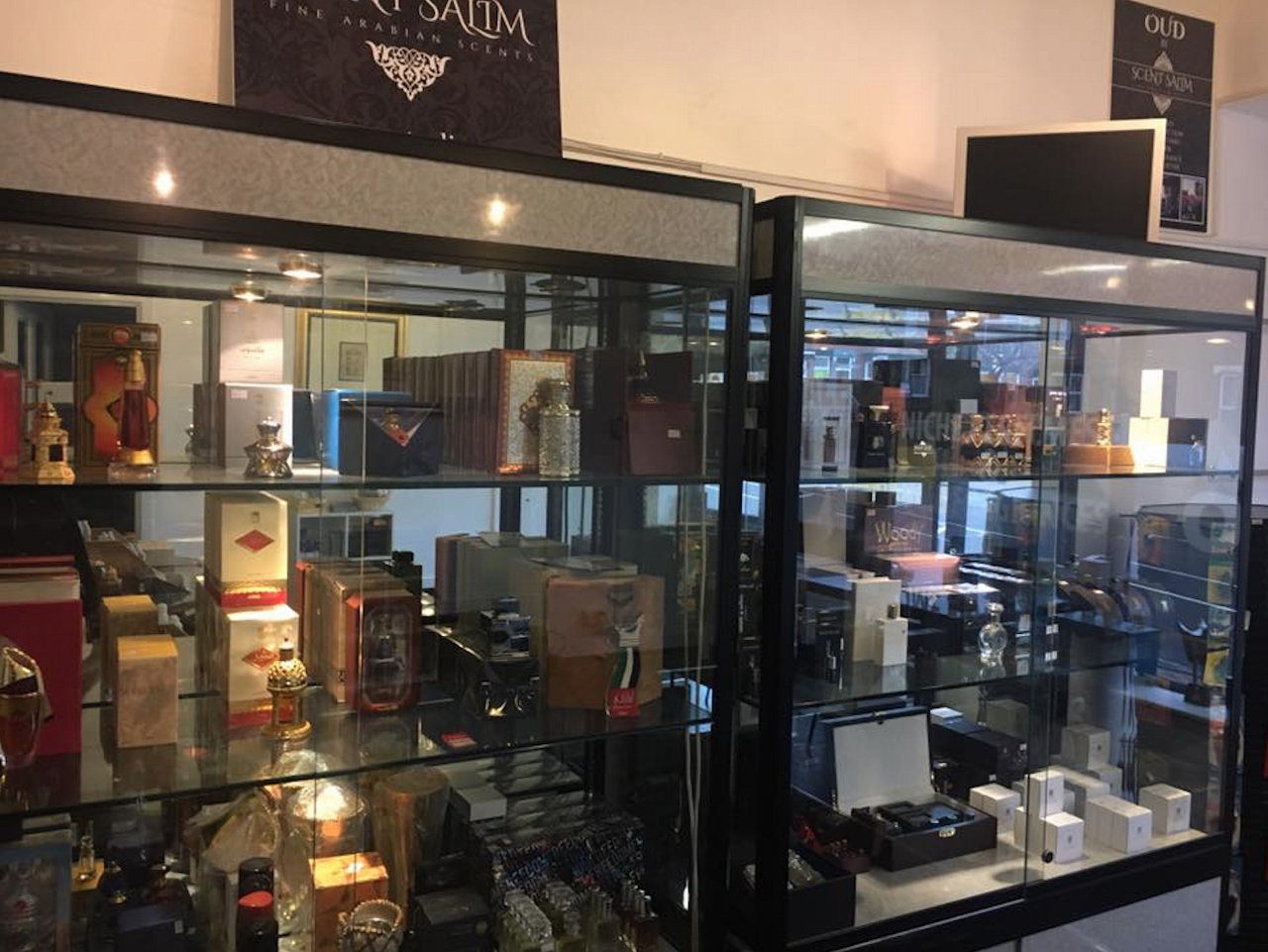 The retailer promises you will find all of your favourite scents and fragrances alongside something new and inspiring ones all under one roof to give you a fresh outlook on your fragrance choice.
The highly knowledgeable and insightful staff whose interest in the service they provide will rub off on you and give you more understanding about the product you are purchasing.
Scent Salim plans in the near future is to open up a flagship store in Leeds City Centre and in London. With the plans to be open and selling Scent Salim merchandise and franchise in November and December in time for the Christmas rush.
An exciting new product line will soon be making an entry – Scent Salim is launching their new candle and diffuser range including room sprays and incense sticks this winter.
They also offer an appointment service where you can contact have a one-on-one meeting outside of the opening times.
To contact Scent Salim, you can visit their website: www.scentsalim.com for more details and information on their products or ring them on 0113 345 2711. Alternatively, you can email them on: sales@scentsalim.com.
If you want to sample the delights that Scent Salim has to offer you can visit their Leeds store which is 107 Harehills Lane, Leeds, LS8 4DN. Opening times are Monday, Thursday and Friday 2PM – 4PM, Tuesday 12PM-4PM and Saturday 11:30AM – 3:00PM.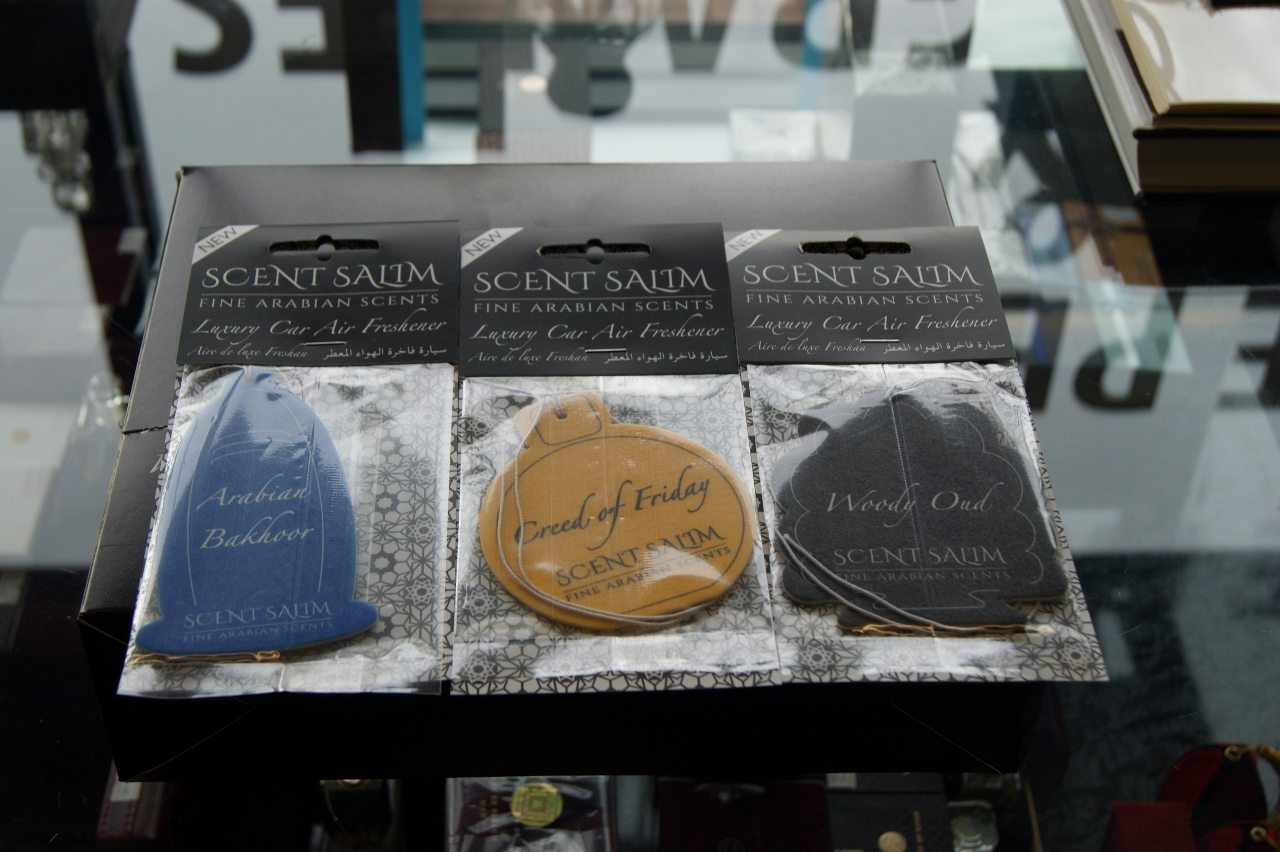 ---
Investing in the community
Not only does Scent Salim offer the highest quality scents, the company is always looking to giving back to the community in a variety of ways. Salim has been giving people from all backgrounds job opportunities and actively gets involved in community projects Ilyas explained:
"Scent Salim aims to provide help and support for the community and has provided work experience opportunities recently for students of both Roundhay High School and Leeds Grammar School given them valuable work experience opportunities.
"Scent Salim also aims to help the younger generation and empower people giving them opportunities into work from different backgrounds. Including Syrian Refugees who have come over to England with little money and resources to give them a chance to support their family with employment helping to distribute products. Giving disadvantaged people the chance of a better quality of life.
"Scent Salim also prides itself on helping the local community of Leeds and people of Yorkshire, helping to organise and sponsoring events locally and nationally. Recently being one of the major sponsors for 'Child Friendly Leeds', featuring alongside Leeds United and Trinity Leeds amongst other big names in the area."
---