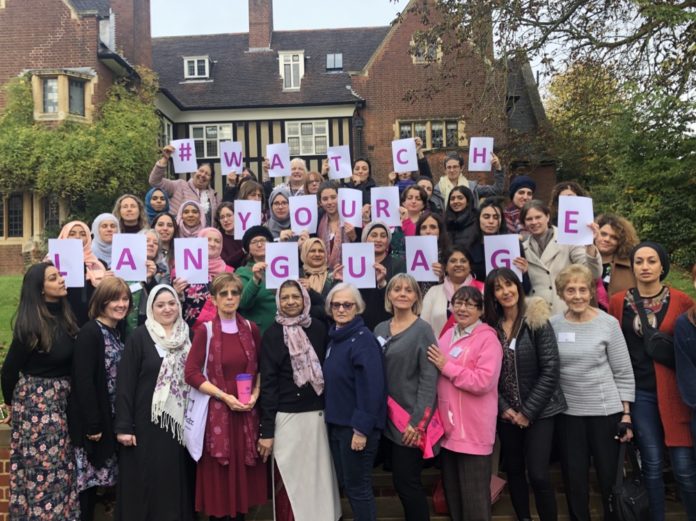 A campaign listing unacceptable, prejudiced and dangerous words being used against women and minority groups has just taken to the fore.
The call came at the first ever retreat held by Nisa-Nashim, the Jewish/Muslim national women's network, which took place at the Woolf Institute in Cambridge.
Jewish and Muslim women from around the UK have launched a #WatchYourLanguage campaign for the upcoming General Election.
The 50 women present agreed immediately about the need to challenge the negative language that has already begun to characterise this election. They also noted that the growth in both verbal and physical attacks against women has disproportionately impacted on the minority groups.
The delegates, all female community figures from around the UK, shared their own personal experiences of abuse as a sign of solidarity and mutual support.
Using #WatchYourLanguage, the women called out politicians, media outlets and users of social media who are generating hate rather than acceptance and polarisation rather than social cohesion. The hashtag is already being amplified on social media.
Laura Marks OBE, Co-founder and Director of Nisa-Nashim said: "We fundamentally reject the narrative of division. As women from different faith groups and cultures, we know how easy it is to divide and we utterly refuse to support any political voices which fuel it."
Chair Hifsa Haroon-Iqbal MBE DL added: "In an increasingly polarised world, it is imperative that as Jewish and Muslim women living in Britain, we do not let our friendships and our good will towards each other be affected by those who seek to divide us.
"As Nisa-Nashim, we will stand together to ensure our voices are heard above the cacophony and we will call out those whose language is divisive."