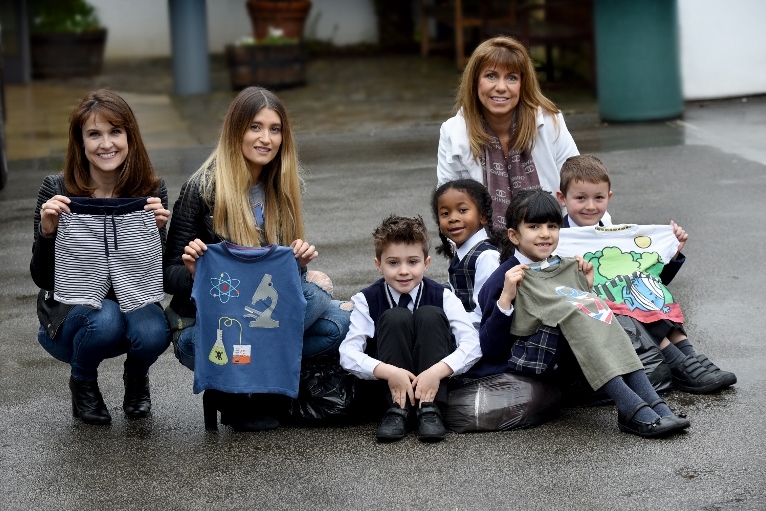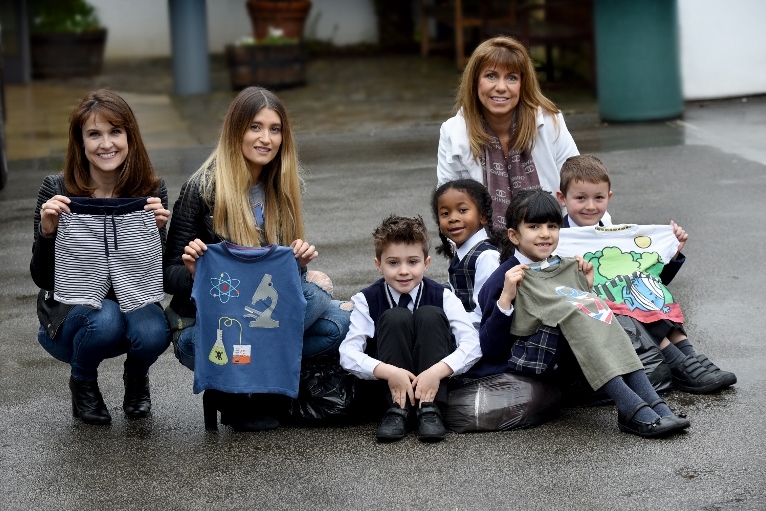 Stars of television's Emmerdale and pupils from Rose Court nursery and pre-prep school in Headingley are playing their part in World Autism Awareness Week.
To mark the week, which runs from 27 March to 2 April, both the cast of Emmerdale and children at Rose Court, which is part of The Grammar School at Leeds (GSAL), are donating clothes to raise funds for Lighthouse School in Leeds, for young people on the autism spectrum.
Their clothing will be sold in the pre-loved section of Keepers Coffee and Kitchen, a social enterprise café and gift shop in Cookridge, run by Lighthouse Futures Trust which partners with special schools and colleges to offer employment opportunities for young adults with autistic spectrum condition or learning difficulties.
Two of the Emmerdale cast were on hand at Rose Court this week to help pupils get the clothes ready for delivery to the café. Gillian Kearney, whose character is Emma Barton in the long-running soap, was joined by Charley Webb, who plays Debbie Dingle, and whose son is a pupil at Rose Court.
Gillian said: "Everyone at Emmerdale is keen to get on board and donate items to support Lighthouse School in the fantastic work it does for children and the community. Lighthouse is committed to helping with life after school; even although the pupils are well educated with lots to offer employers, doors can often be closed to them."
Caron Munro, development and programme manager at Lighthouse Futures Trust, said: "In World Autism Awareness Week we want to highlight the potential of our young people. We are grateful to Rose Court pupils and to the cast of Emmerdale for helping us raise both awareness and funds to keep our important work going. The donations have a real impact on our fundraising for the charity"