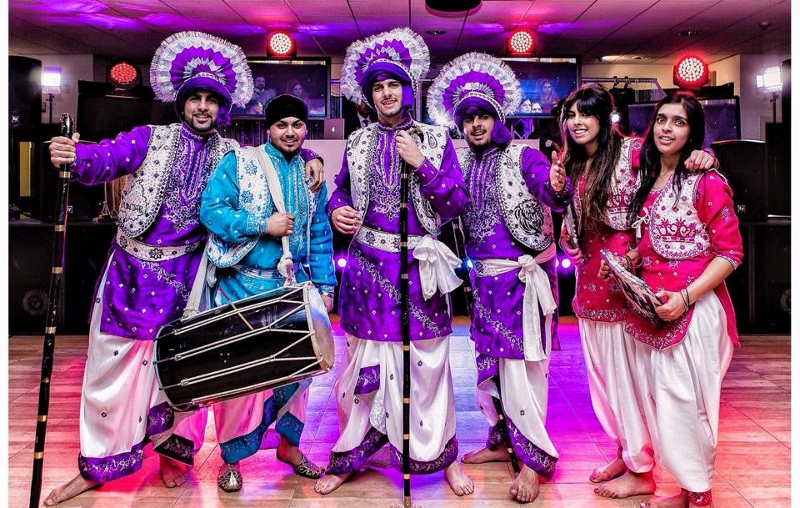 Get ready for a fantastic night of Punjabi music, dance and culture as Punjabi Roots Academy present 'PRA Fest' to celebrate north India's harvest festival of Vaisakhi.
This event will feature the famous PRA Bhangra Dance Team, The B3ats Live Band, Jagtar Singh Romana Yorkshire's legendary Punjabi music maestro, Loud and Proud Lethal Dholis, Gopy Singh and Sammy Chauhan the new singing sensation from the Punjabi Roots Academy camp.
The PRA is a specialist training provider and academy, where their mission is to embed learners with solid values and positive attitudes whilst gaining new skills. They recognise young talent in a variety of performing arts, where young people can be mentored and gain work experience to help them build upon their skills to take forward into a variety of industries.
Punjabi Roots Academy thrives from giving creative opportunities to young people. PJA do this in schools and community groups, by mixing the STEM subjects up to show that the arts and media have the high potential to enable young people to excel in what they are doing, to teach young people artistic and employable skills and in an interactive and engaging way.
PRA's motto is "to empower each of our learners with the tools they need to take positive action for themselves and their future within the creative arts and media industry."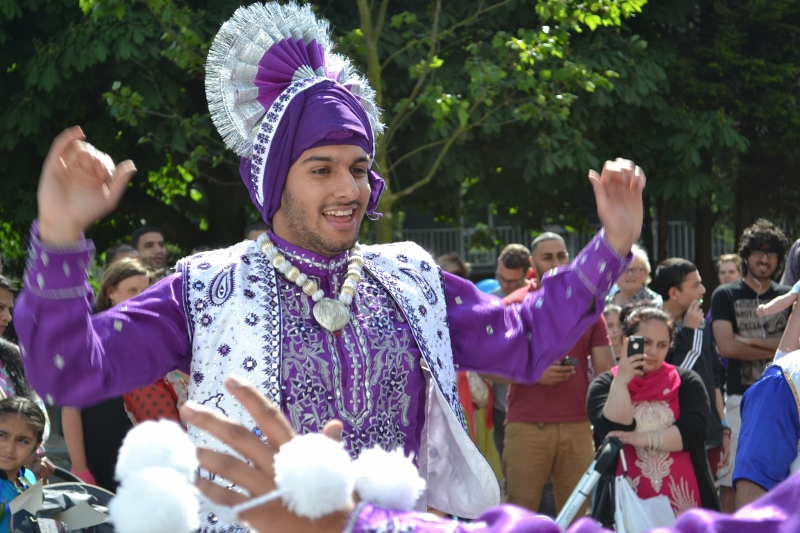 Their professionals help learners to develop new skills in Bhangra, Gidha and Bollywood dance, play a wide range of Instruments, Punjabi and Ethnic Sports, DJ Technology, Music Technology and Production, Radio Broadcast, Film and TV Broadcast, Events Management, Drama, Singing and MC Rapping.
As well as working nationally and world-wide with a number of high profile actors, presenters and music artists such as: Preeya Kalidas, Abhay Deol, Meera Syal, Sofia Hayat, Stephen Rahman Hughes, Nitin Ganatra, Angellica Bell, Helen Skelton, Barney Harwood, Wes Butters,Panjabi MC, Jazzy B, Sukshinder Shinda, Aman Hayer, Malkit Singh, Angrej Ali, H Dhami, RDB, Sahara to name but a few.
PRA aims to give back to communities, to create positive change to communities in Bradford and beyond.
"At our Dhoom Dhoom Lak Lak! Bhangra and Dhol Extravaganza expect an immersive evening – full of energy!" say PRA.
"There will be a rhythmic full live band with dhol drummers who will get you tapping your feet, Punjabi folk singers, lively bangrah dancers and biggest of all – the new singing sensation and member of the PRA Sammy Chauhan who is said to be the next 'big thing'.
"It is guaranteed to be a 'loud and proud' event. Don't miss out!"