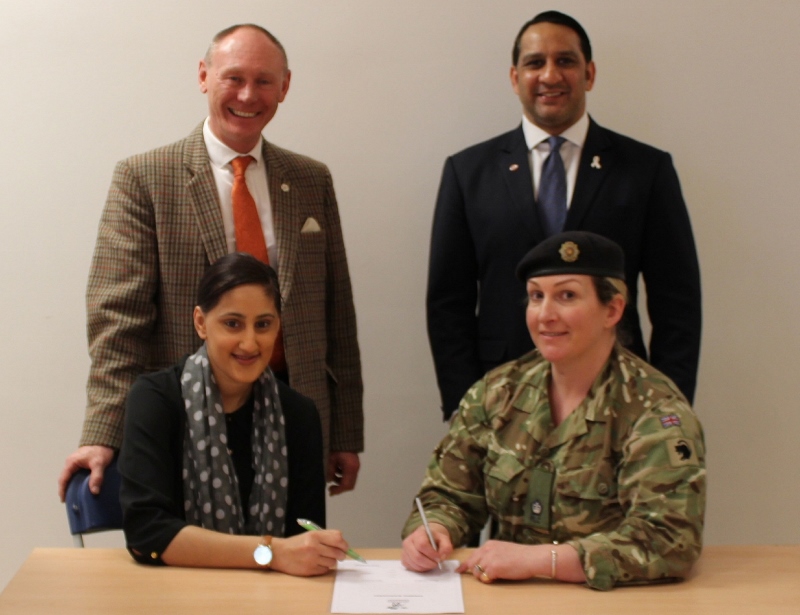 A global not-for-profit sports organisation has shown its support to the UK Armed Forces by signing the Armed Forces Covenant at its Bradford base.
Opening Boundaries, founded by women's cricket coach Halima Khan and former England Rugby player Ikram Butt, uses sport as a means for spreading their message about peace, whilst raising the awareness of positive health, and domestic violence.
Under the covenant the British Army and Opening Boundaries can work more closely together, exchanging skills, knowledge and opportunities.
The signing was attended by Major Lisa Marr, Head of Engagement for 4 Infantry Brigade & Headquarters North East and Richard Lenton, Regional Employer Engagement Director for the Reserve Forces' and Cadets' Association for Yorkshire and the Humber (RFCA).
Recently Opening Boundaries won a national award for an initiative called "Bowling Out Domestic Violence" at the British Muslim Awards – a campaign they are looking to continue this year over multiple venues to be announced at the launch event in the House of Lords later this month.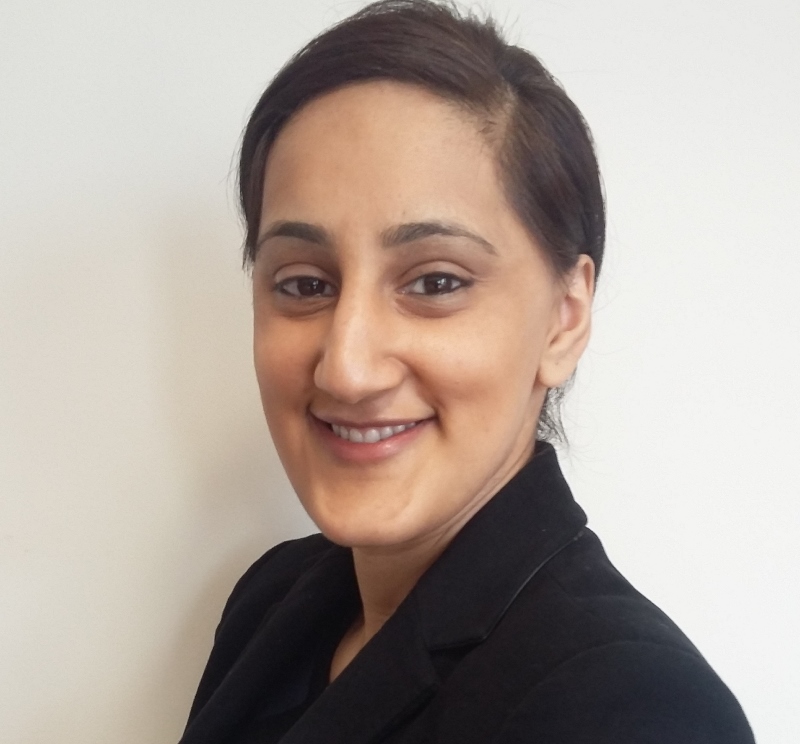 Halima, who grew up in a Bradford terrace house, has worked in the sports industry for over a decade, coaching women's cricket locally and internationally. She is conscious of the power sport can have when trying to get across a sensitive message.
"When we get on that playing field, we are all one. Nothing matters but teamwork and supporting one another. There are no barriers left between players and this is vital if we are to help get our message of peace and tackling issues of gender based violence through sport."
The organisation founders have also been busy using the power of sport to help with refugees during a recent visit to Athens, organised by the charity Moonlight Trust.
Halima and Ikram saw first-hand the power of sport being used in breaking down barriers between a local football team and a team made up of young, talented footballers who came to Greece as refugees from various war-torn countries such as Syria, Yemen, Iraq and Afghanistan.