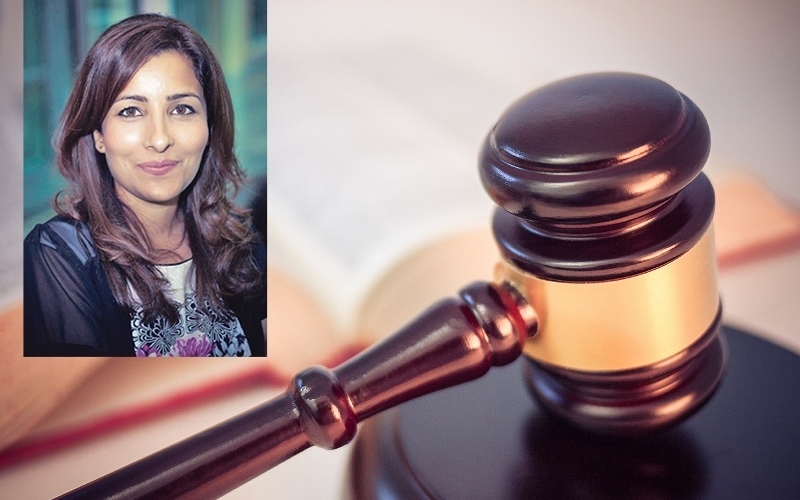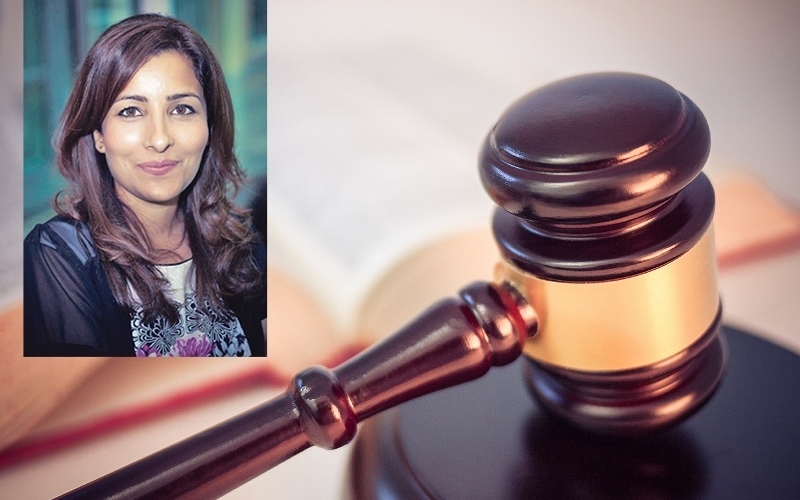 Meet Ayesha Nayyar, Specialist Solicitor with over 20 years of legal experience. She is Principal Solicitor at Nayyars Solicitors and together with her team of dedicated lawyers she can help answer any of your legal queries.
Each issue she will be answering all your questions about family, immigration, personal injury and writing a will. Email them to ayesha.nayyar@nayyarssolicitors.co.uk or call 0161 491 8520 for a free consultation quoting The Asian Express Newspaper. Ayesha promises to deal with all your queries in a sensitive and confidential manner.
---
Dear Ayesha
My brother works in a restaurant. While another worker was frying he tipped over the pot of oil. The hot oil went over my brother's body and legs. He was badly burnt and has been in hospital since. He needs several skin grafts and has been told he will not be able to travel to hot countries for the next 12 months. Our sister is getting married in Bangladesh next month. His boss has sacked the worker since. My brother is scared to claim as he might lose his job.
Anonymous.
First of all I am sorry that your brother has been injured in this horrific accident. Your brother's employer is responsible for the actions of all employees including the worker who negligently caused the oil to tip onto your brother. The employer is likely to have insurance to pay the claim and therefore will not have to pay the money himself. If your brother is worried about his job we can refer him to our employment department to advise him on his legal rights. Your brother has sustained a severe burn injury and at Nayyars we specialise in serious accident claims. Unfortunately the road to recovery is likely to be a long one. We can ensure that steps are taken to help your brother get back on his feet including getting him medical care, physiotherapy, a house-maid and a taxi account for getting around. Please tell your brother to call us, our staff can speak Bengali.
---
Dear Ayesha
I just wanted to ask you a quick question regarding my immigration issue. I have been in the UK as a spouse and I am soon about to complete my visa term and after that I wish to apply for an indefinite leave to remain. I just wanted to enquire about the requirements for it. I was wondering if you could help explain to me about the requirements I need to fulfil so I can prepare myself.
Sue
There is strict criteria which you need to fulfil in order to apply for your indefinite leave to remain. Just to give you an insight, you will need to show your relationship in genuine and you are still married to your partner and you and your partner must intend to continue your relationship after you apply for settlement. You will also need to apply and pass, Life in the UK test and English language test. Further you need to provide proof of your finances, showing your income to be more than £18,600 for the year, if you have a child or children, then you will need to show an increased income. I would advise you to make an appointment with the office to discuss the matter in more detail. As our advice is tailored to cater for each case, on an individual basis.
---
Dear Ayesha
I am an electrician and I have done some work for a customer of mine. The customer owes me £1760, this amount is outstanding for the past 8 months, I have asked the customer to pay me the amount in full but the client says he cannot afford it. I have offered him the option of paying in instalments, but all the negotiations have been unsuccessful. Is there anything I can do to enforce payment for the work I have done? Is there anything you can do to help me recover my money?
Chris
Thank you for your question Chris. We can certainly help you recover your debt but I will need further details in relation to your money claim. From the outset, we will write to the person who owes you the money to give them an opportunity to settle the matter prior to taking the issues at court, if this fails then we shall initiate court proceedings to recover your money. We advise you to give our office a call to make an appointment to discuss the matter further.
---
Dear Ayesha,
I was shopping in a large supermarket chain and I slipped on chocolate mousse that had fallen on the floor. I reported it to the store manager and I was seen by a nurse who was on the premises. I failed to take photographs. Can I claim and will the lack of photographic evidence lessen my chances of success?
Rukhsana
Supermarkets have a legal duty to ensure their premises are safe for visiting customers. Allowing chocolate mousse to be left on the floor clearly posed a hazard to customers. In order to success against the Supermarket we have to show that they did not have a safe system of cleaning in place. The good news is that you reported your fall to the store manager and were seen by a nurse. They will now have a record of your accident and it should be in the Accident Book. The fact that you did not take photographs is not fatal. Please do give us a ring at Nayyars and we can start your claim.
---
Dear Ayesha,
I was involved in a car accident two years ago. At the time I had various personal issues going on, so I did not make a claim. I would like to make a claim now – is it too late?
Ahmer
An adult has 3 years to make a personal injury. A child (someone who was under the age of 18 years old at the time of the accident) has until their 21st birthday to make a claim. This means that court proceedings have to be started by this date. However you should not wait till the last few months to contact a solicitor and start your claim. Many solicitors will not want to take it on at that late stage. I would advise you to contact Nayyars today and we can get the claim started. Please do remember that we will do our best to make the claims process as straightforward and stress-free as possible for you!
---
Dear Ayesha
I was living in the UK for. I was married to a girl who was a British Citizen. I have now moved back to Pakistan as things did not work out after a year of our marriage. She wants to apply for a divorce, as she wants to re-marry. Is it possible for me to Divorce her whilst living in Pakistan or do I have to travel back to the UK?
Javed
Javed, thank you for your enquiry. Once your wife applies for a divorce, you will be served with the divorce documents at your address in Pakistan. It is at this point that you may need to consider instructing a Solicitor. You do not have to travel to the UK for the divorce proceedings given that you will not need to attend court hearing unless you are defending the divorce. The court and your Solicitor will keep you informed about the divorce proceedings and they can do this by corresponding with you whilst you are living in Pakistan. It is therefore possible for you to divorce her whilst living in Pakistan. Please contact us to discuss the matter further.
---