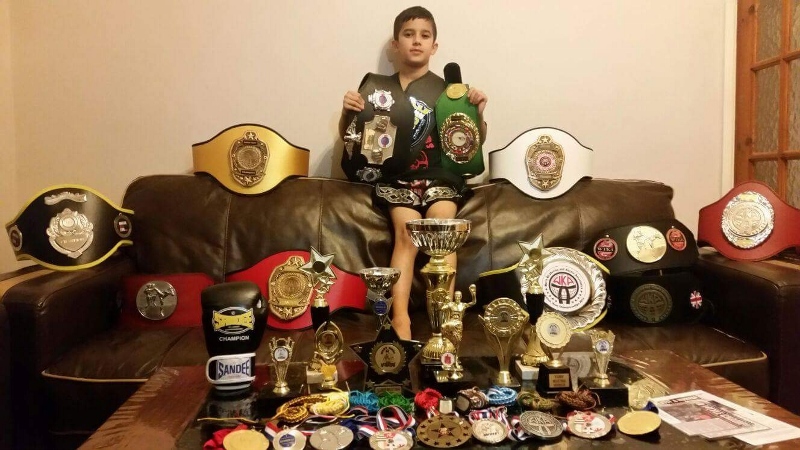 A young martial artist is wowing audiences with his excellent fighting skills and vast string of achievements – and he's only 10 years old.
Muhammad Abu-Bakr has been practicing Muay Thai since he was just 5 years old. The Coventry boy's dad took him, along with his cousin, to lessons to learn self-defence and to keep active, and from there it's been onward and upward.
Muay Thai – the national sport and cultural martial art of Thailand – is a form of hand martial art originating in South-East Asia. This physical and mental is also known as "the art of eight limbs" because the hands, shins, elbows, and knees are all used extensively in this art.
Abu Bakr, who trains at 8 Limbs Muay Thai Martial Arts Academy in Coventry, has a multitude of accolades to show for all of his hard work. The youngster, who is UK number one in his age group and weight class, has won 25 of his 28 fights to date.
The 10-year-old has a very strong support network, from his family to his trainers to his school. Abu Bakr, whose favourite subject is physical education, attends Holbrook Primary School in Coventry. Staff there are very supportive, with his teachers and head teacher attending the event where he won his first world title last year.
His next fight will take place at the Metrodome in Barnsley on the 1st April. The Sandee Intercontinental Championships is the biggest Muay Thai Tournament for Children in the UK. Abu Bakr will be competing in the tournament against 9-10yr olds weighing in at 30kg. This tournament could see the young man fight up to three times on that day.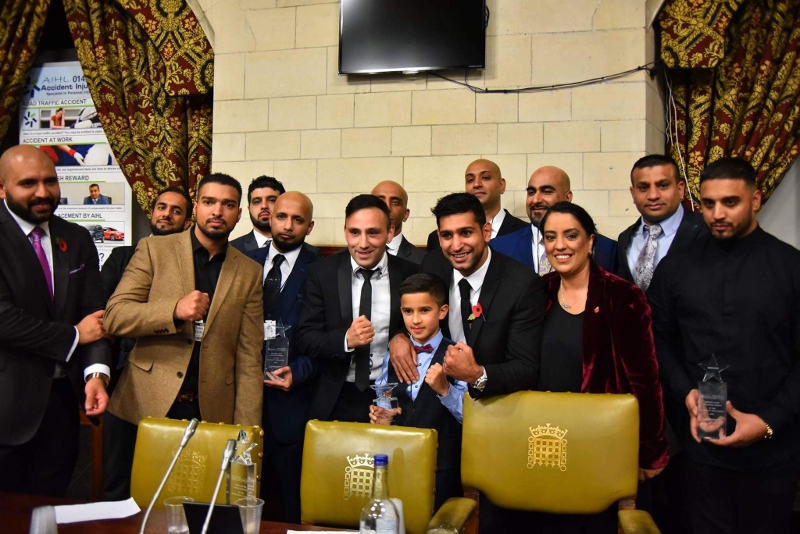 Abu Bakr will then fight the day after at the same venue, in the K1 Kickboxing tournament. With the youngster being the number one in the UK, it can be difficult for him to find opponents here, so it's important to fit in as many fights as possible. It can be so difficult arranging fights, Abu Bakr's last three opponents have been juniors brought in from France and Spain.
"Abu Bakr is very talented and takes everything in like a sponge," his trainer, Raf Hussain said. "He is a pleasure to teach and dedicated to training.

"He can adapt his style to any fight and that's what I love about his fighting style. He is only going to get better and keep on winning."
Training in the run up to a tournament can be tough. Abu Bakr practices Muay Thai four times a week. He also spends two days running and doing strength work, which sees him putting in six days a week in preparation for a competition.
It is a lot of hard work, but it is clearly all paying off for the dedicated young man, who will continue to go from strength to strength.
---
List of achievements
UK No1 at age and weight
2013 WKA British Open Muay Thai Champion -19kg
2013 WKA British Open K1 Champion -19kg
2013 TMAX Muay Thai Champion -20kg
2014 WKA British Open K1 Champion -23kg
2015 Sandee Northern Championships Finalist Muay Thai
2015 WKA English Muay Thai Champion -25kg
2015 Sandee UK Finals Muay Thai Champion -24kg
Sandee shortlisted for Male fighter of the tournament Muay Thai
2015 WKA British Open K1 Champion -23kg
2015 WKA British Open Muay Thai Champion -23kg
2015 ISKA Junior European Muay Thai Champion 25kg
2015 WTKA British Muay Thai Champion 25kg
2015 WKU Commonwealth Muay Thai Champion 25kg
2015 WKA English Muay Thai Tournament Champion -25kg
2016 WTKA World Muay Thai Champion 26kg
2016 WKU British Open Muay Thai Champion -27kg
2016 British Asian Achievers Award at The Houses of Parliament
2017 S3 Fight League World Muay Thai Champion 30kg
---