International Women's Day (IWD) is a day designated by the United Nations to celebrate the accomplishments of women and to continue to fight for gender equality around the globe.
This year, celebrated on 8th March, IWD has been a time to reflect on progress made, and call for change by ordinary women who have played an extraordinary role in the history of their countries and communities.
Asian Express with access to hundreds and thousands of individuals through the work it has been doing with numerous organizations, both in the public and private sector, has a birds-eye view of the Asian communities in Britain.
While Yorkshire has no shortage of role models, both male and female, we present our readers some the finest Asian women from Yorkshire, who excel in their fields of expertise.
---
We welcome your comments and suggestions to feature further inspiring individuals from the Asian community and encourage you to engage with our media platforms to celebrate the plethora of role models we have. Email the Editor, Andleeb Hanif on editor@asianexpress.co.uk
---
Anita Rani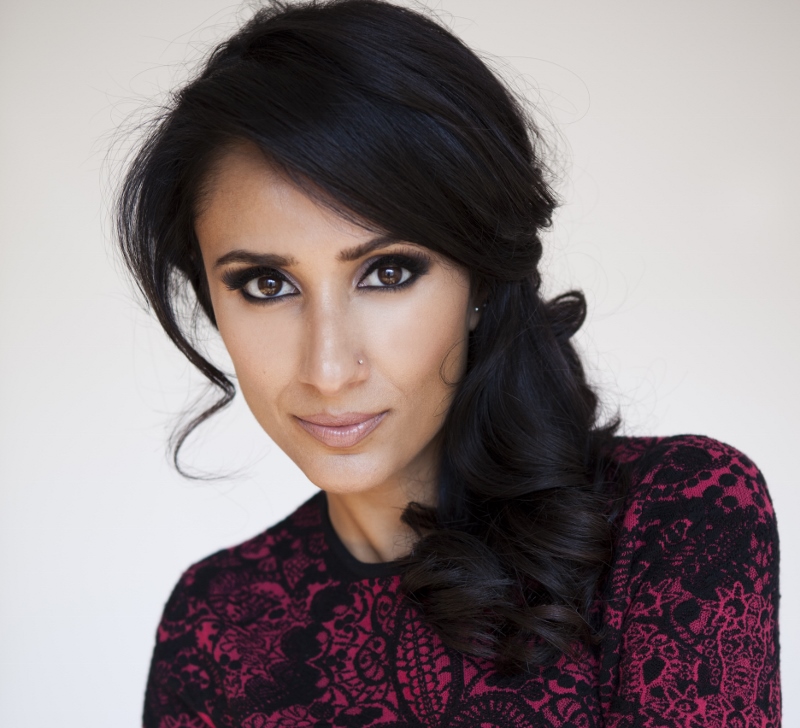 Anita Rani, a former Bradford Girl's Grammar School student, started presenting aged 14 on radio, went on to study broadcasting at the University of Leeds.
She developed a TV career, presenting arts and sports programmes and the BBC's 'Watchdog', 'The One Show', 'Countryfile' and wowed audiences of 'Strictly Come Dancing 2015'.
Last year she visited the Zaatari Refugee camp in Jordan, listening to the refugee's moving stories and catching a glimpse of real life in the camp for a two-part television series 'The Refugee Camp: Our Desert Home'.
Anita has presented a wide-range of factual programmes, for both the 'This World' strand, and the 'Four Wheels' series, both on BBC Two.
Her resume also includes 'Escape to the Continent', as well as the RTS award-winning 'Four Rooms' on Channel 4.
In 2012, Anita turned her hand to baking and was crowned 'Comic Relief's Great British Bake Off's' inaugural winner. A highlight of Anita's earlier career was presenting the monumental 'Royal Wedding' ceremony back in 2011, broadcast live to millions worldwide on BBC One.
Much in demand, Anita's expeditions have taken her all over the world. Anita's infectious enthusiasm, passion and wide-ranging interests mean she is equally happy at home presenting live TV, or filming international documentaries.
---
Sayeeda Warsi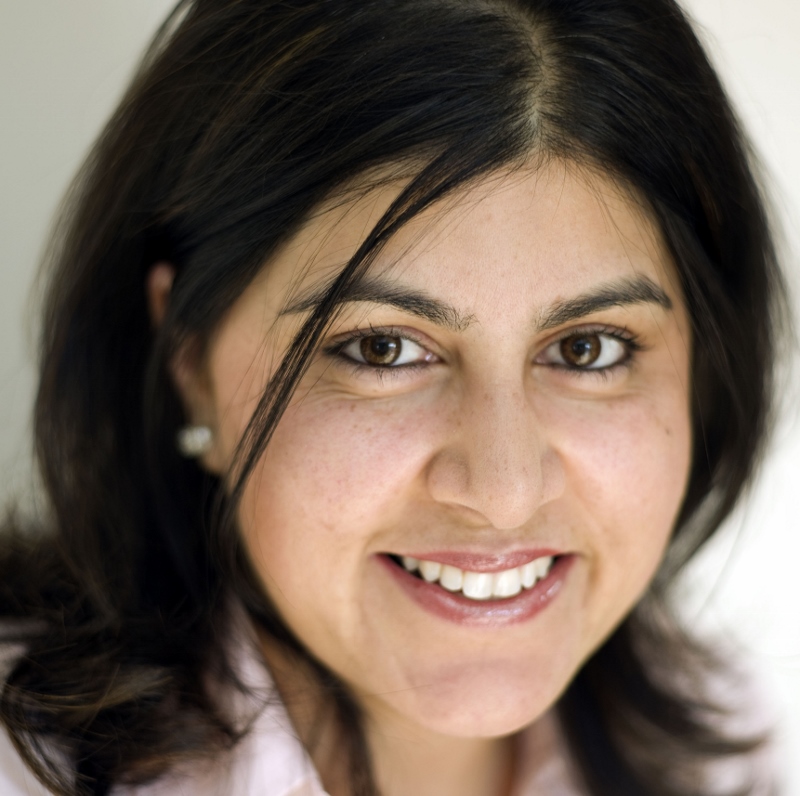 A lawyer, a businesswoman, a campaigner and a cabinet minister, Sayeeda Warsi has had many roles, but she is best known for being the first Muslim to serve in a British cabinet.
In August 2014 she resigned from Government citing the Government's "morally indefensible" policy on Gaza.
In 2007 she was elevated to the House of Lords aged 36, making her the youngest peer in Parliament. In 2010 she was appointed by Prime Minister David Cameron as Minister without Portfolio, becoming the first Muslim to serve as a Cabinet Minister.
The iconic images of her on the steps of No 10 Downing Street in a shalwar kameez were beamed around the world.
In Government she led the largest ministerial delegation to the Vatican, famously declared Islamophobia "has passed the dinner table test", established the Remembering Srebrenica programme and ensured that Britain in 2014 became the first western country to issue a Sukuk (Islamic bond). She also Chaired the Global Islamic Finance & Investment Group.
Sayeeda is Pro Vice Chancellor at the University of Bolton, an Advisor to Georgetown University Washington DC and Visiting Professor at St Marys – the oldest Catholic university in the UK.
Baroness Warsi has consistently been voted one of the 500 Most Influential Muslims in the world.
On the 30th March Baroness Warsi's first book, 'The Enemy Within: A Tale of Muslim Britain', billed as "a vital book at a critical time" is due to be released.
---
Naz Shah MP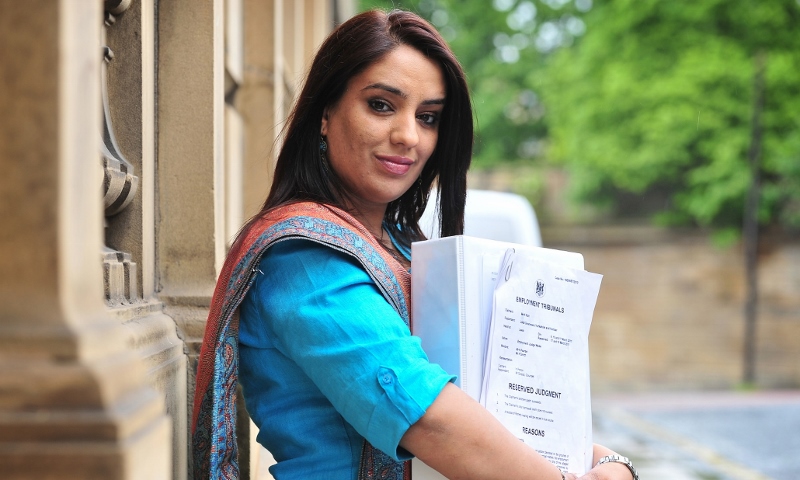 Born and raised in Bradford, Naz Shah attended the Green Lane Primary School, a proud Kashmiri by background and a very proud mother of three.
Her passions include tackling inequality, progressing social justice and developing strong and positive leadership.
The fight for social justice started in 1992 when Naz's mother was given a life sentence for murder, her life changed overnight and she became a mother to her two siblings who were only 11 and 13 at the time. Naz campaigned tirelessly with the Southall Black Sisters and was successful in getting her mother's tariff reduced from 20 to 12 years.
In 1999, Naz was the proud recipient of the Emma Humphreys Memorial Prize in recognition of her fight for justice.
Without any formal qualifications the struggle continued, Naz started work at a local crisps factory and then moved onto working as a carer for children and adults with disabilities.
She then went onto become an NHS Commissioner until she whistle blew which not only cost her the job but also her home and marriage. After being told by barristers from up and down the country that there was no merit in her legal case, Naz went onto fight a long battle on her own and was successful.
Naz entered Parliament at the 2015 General Election, unseating its previous MP, George Galloway, with a majority of 11420.
Since being elected in May 2015, Naz has become a Member of the Home Affairs Select Committee and has particular interest in working on issues around the prevent program, Islamophobia, integration, social mobility and poverty.
Naz has also been awarded the GG2 inspirational women of the year award 2015, and also won an award for services to social justice from SOAS University in 2016.
---
Adeeba Malik CBE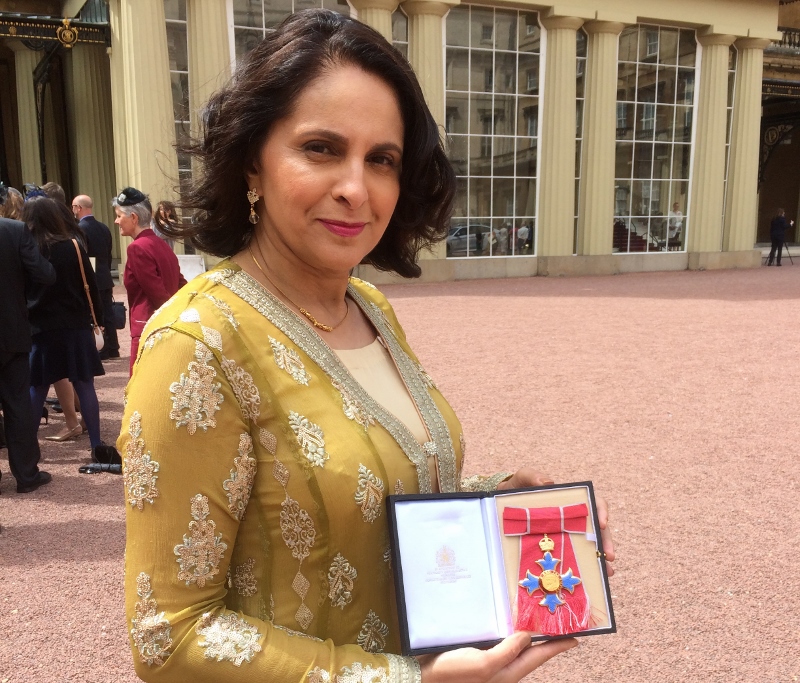 Adeeba Malik CBE is Deputy CEO of the QED Foundation – a leading and respected national development agency based in Bradford working with ethnic minorities to eradicate poverty, disadvantage and discrimination.
Adeeba, a former student of Bradford Girl's Grammar School, began her career as a teacher.
As an Asian woman working in predominantly white, deprived areas, she experienced intense racism at that time. This experience profoundly shaped her career and life's work, tackling inequality.
Adeeba is a passionate individual who has held numerous Ministerial and Non-Ministerial board level appointments in large, complex and diverse organisations, spanning regeneration, small business, arts and culture and health.
Over the last 18-years, positions included the Yorkshire Forward, British Waterways, Home Office's Advisory Board on Naturalisation and Immigration and Women and Work Commission. She was the first Asian woman or non-white person to serve on most of these boards.
She is listed in the 'Who's Who' and on a number of 'Power Lists' and has won numerous regional and national awards.
Adeeba has made and continues to make a staggering contribution to creating stronger communities. Her work as an Asian woman in mainstream British institutions makes her an inspiring role model.
In 2004, she was awarded an MBE in the Queen's Birthday Honours List.
Adeeba Malik was one of just two Muslims (and the only Muslim woman) to receive a CBE in the 2015 New Year's Honours List.
---
Saira Ali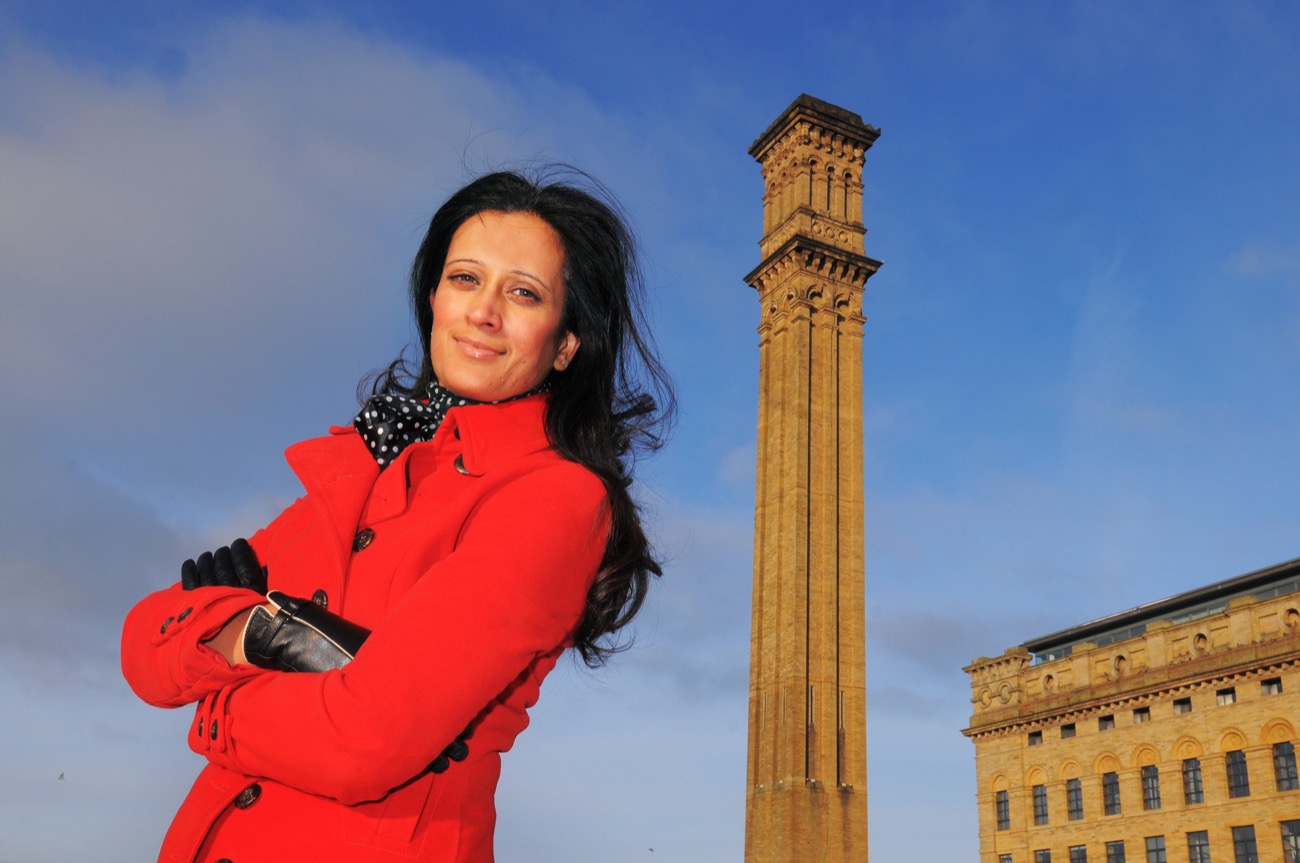 Born in Pakistan came to UK as a toddler, Saira Ali grew up in Little Horton and Great Horton, attending Buttershaw Upper School.
After obtaining a first class honours degree from Leeds Metroplitan University went to study European Masters in LA in the Netherlands, working with some of the countries top architects.
On her return to the UK, she secured a highly competitive role at Chris Blandford Associates, one of the countries leading multi disciplinary landscape design and environmental consultancies in the country.
Fiercely Bradfordian, Saira came back to her roots with a passion to "contribute to "the city that has so much potential."
Over 20-years working as a Landscape Architect and Team leader of Landscape, Design and Conservation, Bradford Council.
She's been responsible for delivering many regeneration schemes including securing funding and implementing Environmental Improvement Strategies for the physical regeneration of key sites throughout the city.
Her recent work includes City Centre Regeneration, Kirkgate public realm, the Broadway, sites in and around Manningham, Toller, Great Horton and Scholmore, Tour de France and Tour de Yorkshire.
Last year Saira became Team leader of Landscape Design and Conservation, and provides high quality landscape, planning and conservation design expertise and assistance. She's also led on Green Infrastructure (GI) and sit on The Green streets steering group advising on GI on a regional level.
Her new role is conserving and highlight the rich heritage of Bradford and at the same time designing for the future.
---
Dr Geetha Upadhaya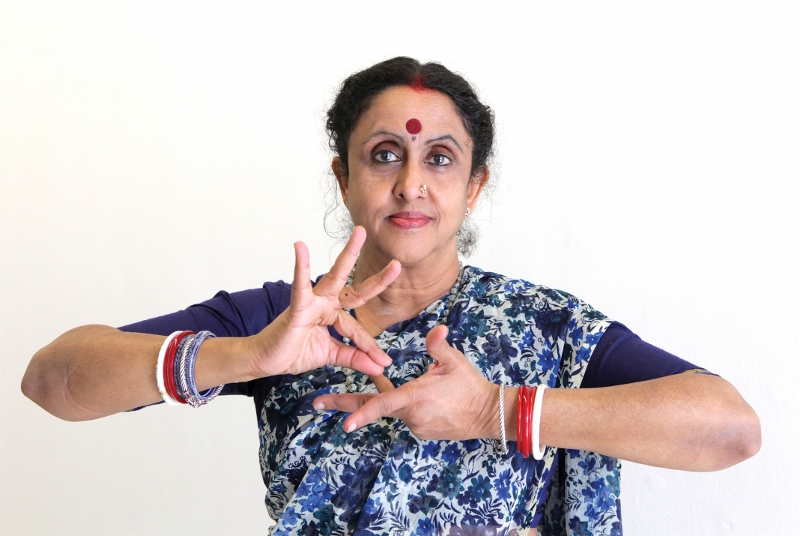 Born in Chennai, India, Geetha had her early education in Presentation Convent and later qualified in medicine from the Madras University to obtained an M.D in Chemical Pathology and a Ph.D on Trace elements and Cancer.
In 1991 she moved to UK and worked as a Consultant in Guy's Hospital, London and at the Hull Royal Infirmary. In 1993 Kala Sangam was established with the mission to  'harmonise through arts' and  'to establish a beacon centre for the South Asian Arts.'
Along her medical studies, Geetha also trained in Bharatanatyam and Carnatic Music with the great Guru Dandayuthapani Pillai and obtained 'Vidvat' degree.
As the work of Kala Sangam grew Geetha reduced her NHS commitment and focussed her time and energy on the company which is based in Bradford in a majestic building that has now gained national and international reputation.
Geetha has created, choreographed, directed and delivered major programmes for the Millennium Commission, the House of Parliament, Royal Society of Arts for the Queen's Golden Jubilee, Harewood House etc. She has also delivered challenging work with young people and people with disability and has performed nationally and internationally.
Geetha has been on the Board of several national and international organisations. For her services to arts and culture Geetha was conferred Doctor of Letters by the Bradford University and Yorkshire Champion for Cultural Harmony by the Yorkshire Society. In 2016 Geetha was awarded with OBE by Her Majesty.
This year Geetha has been appointed Visiting Professor at the Leeds Beckett University.
---
Harleen Kaur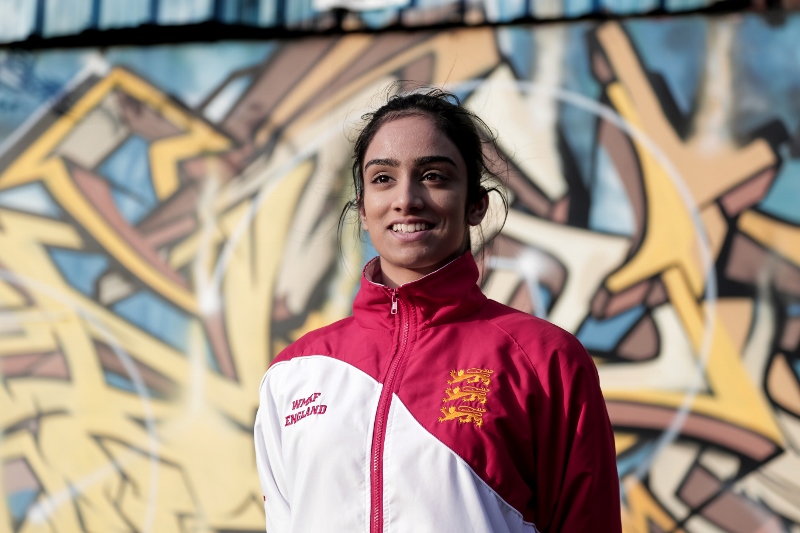 Rising star 18-year-old Harleen Kaur AKA 'Fighting Machine Harleen', is a 2nd Dan karate black belt smashing any misconceptions of Asian women in sport.
She began her journey in martial arts when she attended her first Karate class at seven-years-old after her friend gifted lessons for her birthday.
Now, at such a young age, the Appleton Academy student has claimed the British kickboxing gold in 2015, before winning a World Martial Kombat Federation [WMKF] – 65kg silver medal in Malta on her World Championships debut.
She's the first British Asian female to represent Team England in the process. She is ranked number two in the World Championships and is ambitious about competing at the Tokyo 2020 Olympics.
In May 2016, Harleen was crowned winner of the NatWest Asian Women of Achievement Award in the sports category and became the youngest ever winner in the awards' history.
She spent two-months in India holding self-defence workshops and volunteering with a club called YFC in Punjab. The trip included visiting various schools and teaching sports to disadvantaged children whilst educating them about issues such as HIV/AIDS.
Harleen now trains with Horizon Taekwondo Academy in Olympic Style Taekwondo and ultimately aims to get herself a place on Team GB.
Last week (02/03), she won Student Sportsperson of the year at the Bradford Sports Awards and next week (18/03) she will be at the BEDSAs in London as she is nominated as Young Sportsperson of the year.
In September, Harleen hopes to start studying for a Sports Science degree at the University of Leeds.
---
Usha Parmar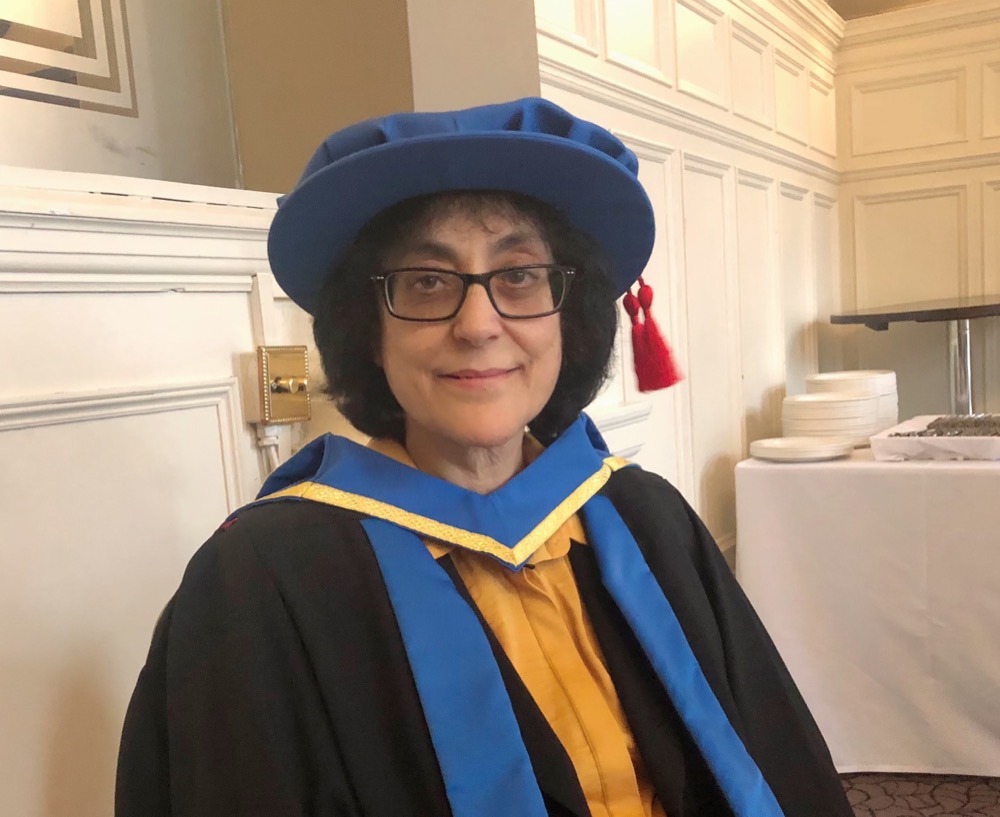 Originally a teacher, Usha Parmar surprised her family and friends in taking up the challenge of leading Bradford City Radio Limited trading as Sunrise Radio (Yorkshire), almost two decades ago.
With dedication, Usha injected much lifeblood into the station and turned what was struggling brand to what is seen today as providing valuable community service coupled with straightforward entertainment.
In 1999 Usha was named Asian Business Women of the Year in the first ever Asian Women of Achievement awards.
Usha then was awarded a further two awards in 2000 as Business Women of the Year, by the local business community and in 2001 she was awarded 2nd place in the Women of the year Category at Manchester's GMEX.
In 2009 she was awarded by ABDN 'Service To The Community Award' followed the next year by a very special 'Lifetime Award from the Hindu Cultural Society of Bradford.'
The awards such as the 2004 Media Personality of the Year Award at the Asian Jewel Awards recognised not only Usha's success with Sunrise Radio but also her commitment to raising the profile of the Asian business in the Asian Community.
Usha's success is built not only on her winning work ethic, but on her willingness to contribute to progression of the Asian Community.
Usha is a role model in every sense of the word for all women from all backgrounds with her determination to fight the limitations or prejudices in the business world.
As a single mother, this lady has stood her ground in her sector, which she says, "hardly holds out arms of welcome to the female owner of a commercial station in the UK; or is shackled by the outdated prejudices from the male members of the Asian Community towards a single Asian mother in such a prominent position."