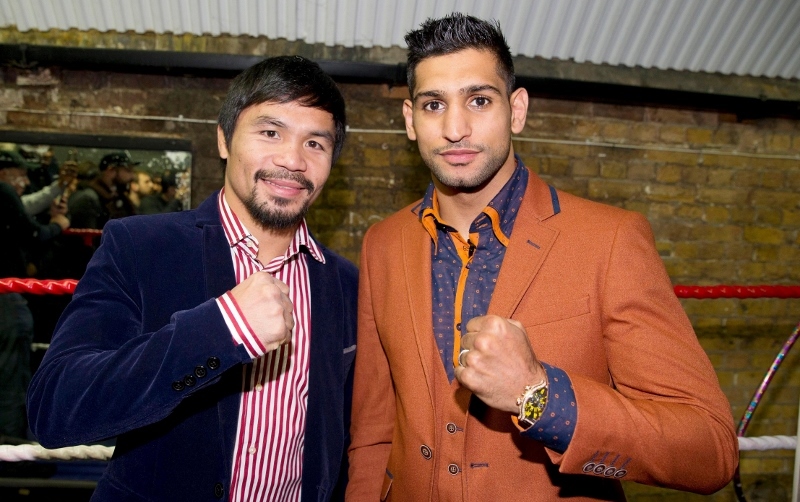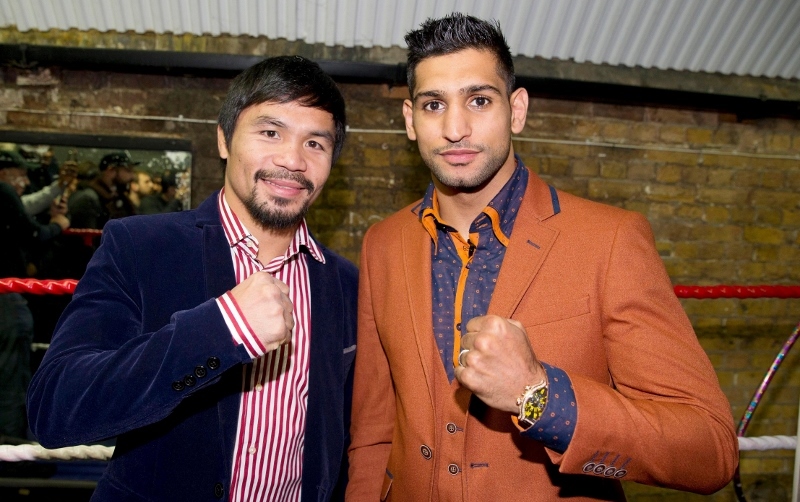 A top ranking chief has rubbished that the Manny Pacquiao and Amir Khan prospective fight has been confirmed for 23rd April in the Middle East.
Promoter Bob Arum says the fight is "a long way from being done" and has rubbished talk of an agreement having been reached.
"The point is that this is all so premature," Arum told ESPN. "It's all b******t.

"All it is right now is a discussion. It's like somebody saying, 'Hey, let's build a new stadium for the Raiders in Las Vegas.' You can say anything, but we're a long way from it being done."
When it goes ahead, this will be Khan first fight since he was knocked out by Canelo Alvarez last May.
Khan revealed that the Sheikhs are keen to host the long-craved super fight due to his Muslim roots, and that it would be a major attraction for the UAE.
With the penultimate weekend in April out of the question, it would seem only a few options are available in May. Though not yet confirmed, it's suggested the much-awaited fight will take place on 20th May, ahead of Ramadhan.
There were early suggestions of Khan bringing Pacquiao to his hometown Bolton football stadium or Manchester Arena, but Khan says UAE his preferred venue to fight the WBO world welterweight champion, Pacquiao.
Arum has confirmed an offer for $38m has been submitted by a UAE investment group, but the promoter wants to see further evidence of interest from Asia to help progress negotiations.
"We had a nice meeting, but there's a lot of work to do before anything materialises," he added. "A lot of work.

"As of now, other than the fact that Pacquiao's manager Michael Koncz and I are on the same page as far as the fight not happening in April and that we hope to make something happen, who knows? I have absolutely nothing to report definitively and I am not f*****g around.

Arun warned: "This could all go away like the breeze.

"The point is a lot of these deals take time to put together, to find money and everything. We're not there."
The bout will be Pac-man's 68th fight, of which he has lost six and drawn two. Khan will enter his 35th bout at the age of 30, eight years junior to his opponent.