It's the stuff dreams are made of. A team of cricketers from across Yorkshire reached the finals of the MCC National Foundation Tournament, achieving their dream of playing and winning a match at the legendary Lord's Cricket Ground.
The story is all the more incredible because the team was only put together in May 2021.
Teams representing hubs from Leeds, Bradford, the Cotswolds, Manchester and Slough all took part in the finals day at the Home of Cricket; and Yorkshire did the region proud, beating the Cotswolds in the final on the main pitch at Lord's.
They comfortably defended their 20-over total of 135-3 at the match on 20th September against Cotswolds Girls.
The coach at the centre of the girls' success, Mohammed Salim, was determined from the start to get the team to Lord's. He said: "I have coached most of these players for a long time and I knew they could do it with the right support.
"They are a fantastic team of girls. None of this would be possible without the support from Woodlands Cricket Club who have made their outdoor and indoor facilities available whenever needed."
Team Captain, Rhia Sedha, who's cricketing ambitions Asian Express has been following since she was seven-years-old said: "I can't believe I've just fulfilled one of my biggest dreams by playing at Lord's!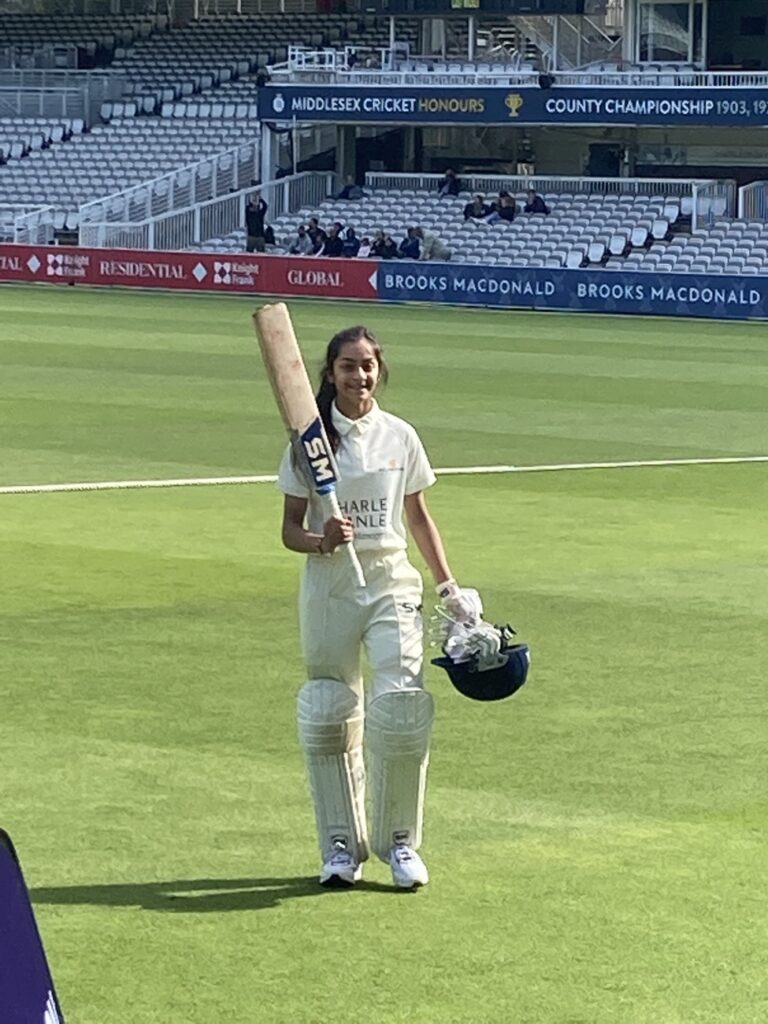 "We batted first and began steadily losing one wicket fairly early on, but picked up pace and our opener Sarah Wood retired at 50, shortly followed by myself, also with 50.
"Our bowlers were just as impressive as our batters.
"Imaan Effendi and Ellis Rawlin opened the bowling, taking early wickets and giving us a fantastic start, but every bowler contributed, with Hannah Bower taking three wickets. We ended up bowling them out for 24."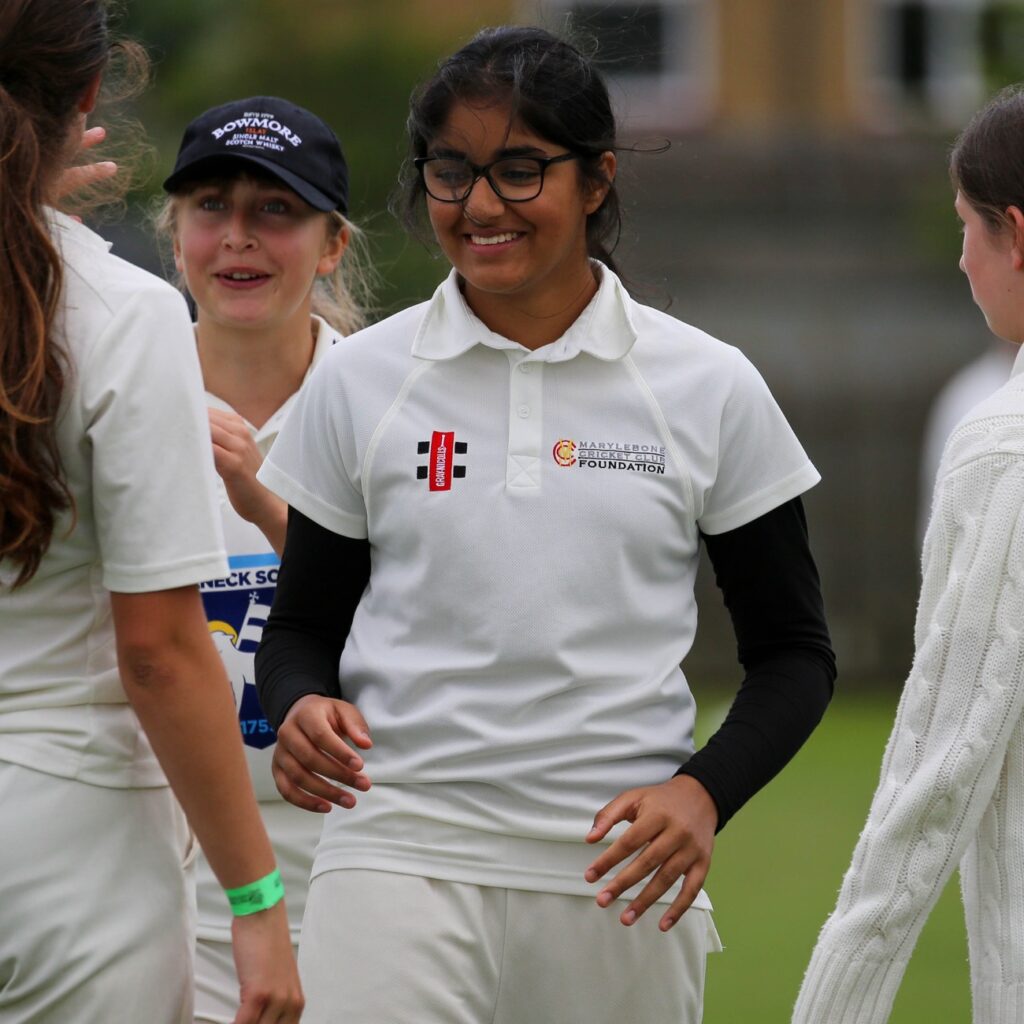 Rhia first fell in love with playing cricket in the back garden with her dad, Deepak, at the tender age of five-years-old. The determined youngster has played under 13's and 15's cricket while progressing to District and County cricket, and also took a wicket in her first under 17's game two years ago.
Picking up an awe-inspiring number of significant trophies along the way, she became the second youngest player ever at age 12 to get a hat trick in the Women's League.
She added: "The harder the competition, the more motivated I get.
"At junior level, I feel that girls are just as good as boys. Now I have my sights set on representing England in the national Women's Cricket Team.
"I know there are plenty of hurdles and hard work and determination is required to achieve this but I am up for the challenge!"
The players train at Woodlands Cricket Club in Bradford, and thanks to funding from the MCC, they receive quality coaching without incurring any cost to the player. Hub manager Katie Stewart delighted with the team commented: "I am so proud of what this team of girls have achieved.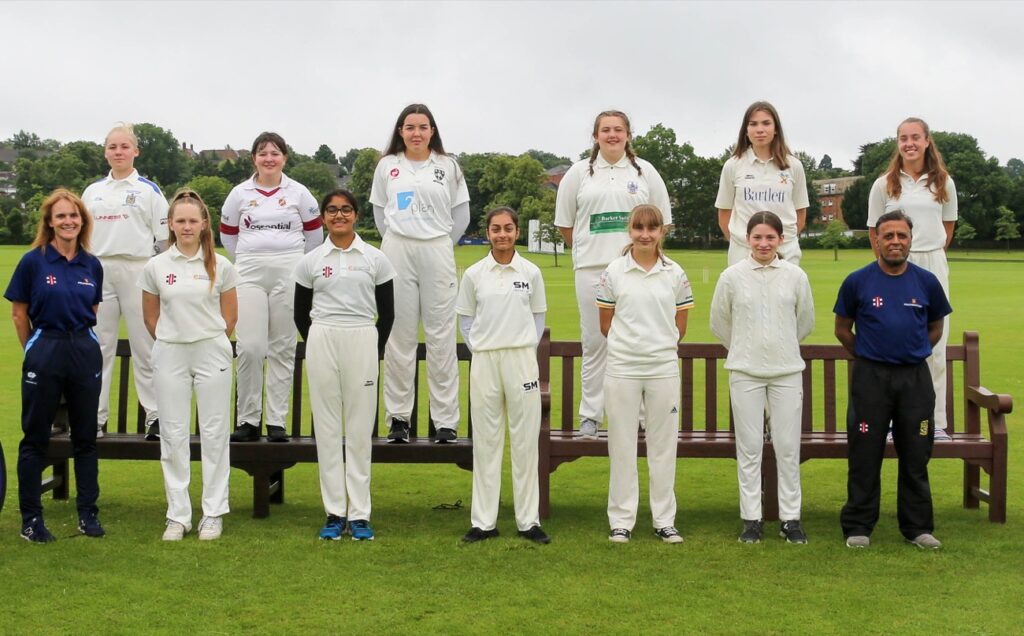 "When you are 14 or 15 year old girl, there are many competing distractions.
"But since coming together in May they have developed the most amazing team spirit and have really impressed me with their commitment and sheer hard work.
"Praise has to go to their coach, Salim, who goes above and beyond to help them improve their cricket and to ensure enjoyment of the game is at the forefront."
The MCC National Foundation was founded in 1993 as a charitable arm of Marylebone Cricket Club, and aims to transform lives through cricket and open up pathways for young cricketers, regardless of race, gender and economic circumstance. For some of the girls, this is the only opportunity they have to train and play in an all-female environment.