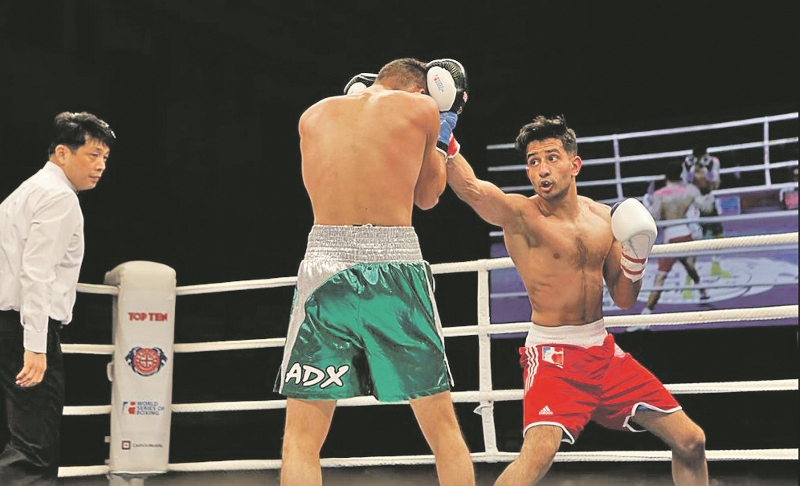 Leeds' Qais Ashfaq continued his impressive career as a British Lionheart last week as he overcame Mexico Guerrero's Brian Gonzalez with a unanimous point's decision.
The bantamweight competitor was on top form in a closely fought contest yet edged out his opponent to take his career record as a Lionheart to two wins and a single defeat.
Writing on social media after the game, Ashfaq posted: "Mexicans came to fight and were tough but we got the win.
"All praise to Allah for the win on a good performance and for keeping us all safe. Love to everyone that came – learning each and every day and improving all the time."
Ashfaq's only defeat to date with the squad came at the end of January when Morocco Atlas Lions registered a 3-2 victory over the Lionhearts.
The 22-year-old will next be in action on 12th March at York Hall, Bethnal Green, as the Brits face off against the Ukraine Otamans.
Currently sitting sixth in the eight-team table, the Lionhearts will be looking to register their third victory of the year and begin their ascent back up the standings.