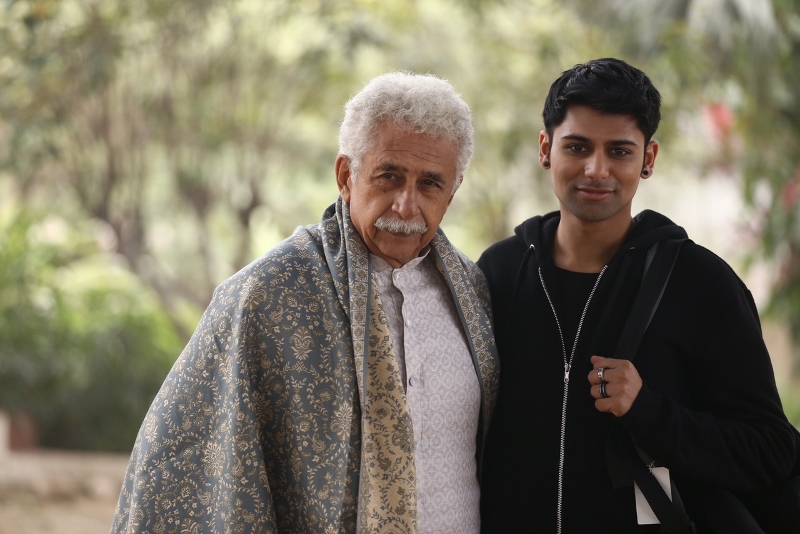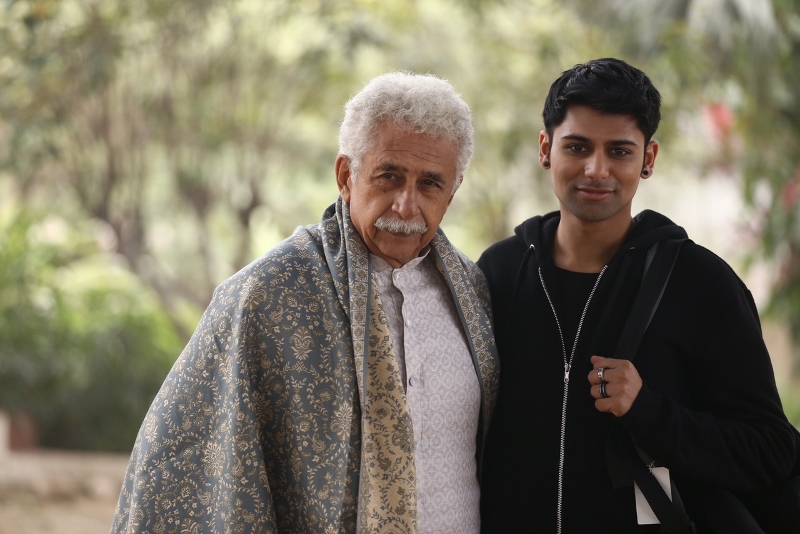 Cast as the only British actor in an Indo-British co-production, a 21-year-old from the Midlands is set to appear in a feature film starring legendary Naseeruddin Shah.
Antonio Aakeel, from Birmingham has this month wrapped up filming 'The Hungry' – adapted from Shakespeare's Titus Andronicus, a feature film debut from Bornila Chatterjee.
Aakeel who has starred in British TV dramas 'Skins', 'Moving On' and 'Doctors' and films 'The Line of Freedom', 'The Contract' and 'City of Tiny Lights', is thrilled to be working with a talented cast.
"Working with the legendary actor Naseeruddin Shah was a great education for me," says Aakeel

"But on the first day I was so nervous acting alongside him I actually forgot my first line," he laughingly recollects.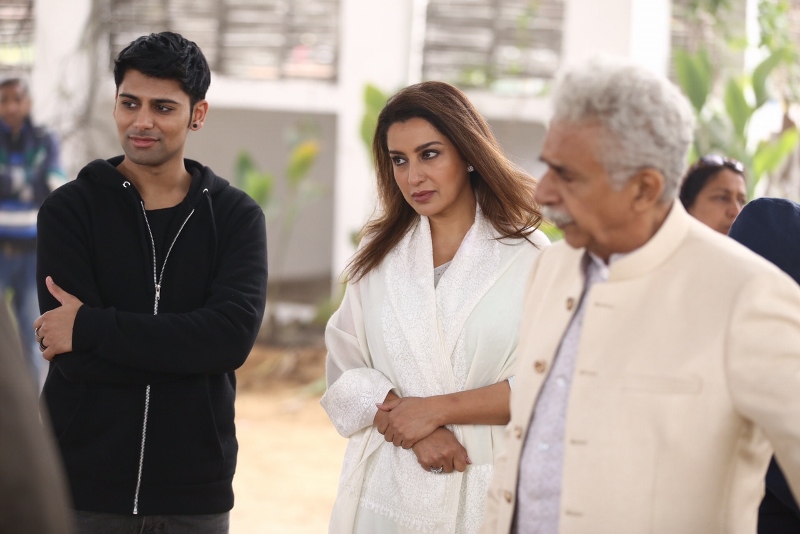 Starring both stars of eastern and western cinema, the film is a joint production from Film London and Cinestaan and showcases the talents of internationally renowned thespian Naseeruddin Shah.
The 65-year-old godfather of Indian cinema has appeared in over 200 films including 'The League of Extraordinary Gentlemen' alongside Sean Connery, and 'Monsoon Wedding', directed by Mira Nair.
Naseeruddin expressed his excitement: "The film is adapted from one of Shakespeare's lesser-known plays, Titus Adronicus – is not well known, but it's brilliant."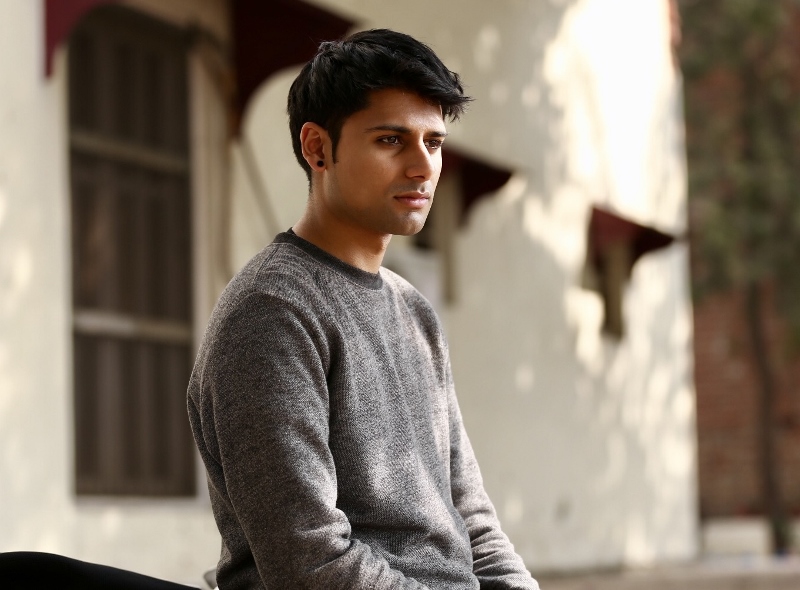 Aakeel, who was "incredibly inspired" to work on the Shakespearean project, celebrating four centuries of the playwright says: "I was so attracted to this character that was darker than anything else I'd ever had the opportunity to approach before.

"Working in India was such an interesting experience too.

"I hadn't been back for over ten years so this was my first experience as an adult in my motherland and the lifestyle there is completely different.

"The film is every bit of a Shakespearean epic. Themes of Love, greed, loss and are all prevalent in his work (and adaptations) 400 years later; And what a great way to commemorate such a legacy."
The film also stars Neeraj Kabi, Arjun Gupta, Sayani Gupta, Tisca Chopra and Suraj Sharma and will have a cinematic release on Amazon Prime later this year.