A medical microbiology student from the University of Leeds will be making her international debut as a finalist for a hit Bollywood dance show.
20-year-old Angel Patel from Leeds, a former junior Miss Leeds semi-finalist, heard about a contest for the popular 'Dance Deewane', and decided to give it a twirl after some persuading from her grandma.
The original format of the show is a gruelling contest in India, with performers battling it out on stage to woo over the panel of Bollywood judges Madhuri Dixit, Tushar Kalia and Dharmesh Yelande.
This year, due to Covid-19 travel restrictions however, the finalists have filmed at a studio in London, with their performances to be broadcast globally for fans of the show.
A die-hard Madhuri fan herself, Angel has been tapping her toes away to music since she was six-years-old, and dancing remains her main hobby.
"I've taken bollywood dance classes since I was a child. It wasn't a grade-based dance class, it was one more for fun.
"So, we would go into lessons, learn a choreography and then when the chance would arise, perform it for something like a Diwali function at the Leeds Town Hall."
Once Angel was selected to be on the Dance Deewane show, she had just a week to conjure up a dazzling and winning choreography before she headed down to the London studios for filming.
"It was really good experience in terms of boosting my confidence of choreographing a piece quickly, and it was my first time performing in a while (due to lockdown), so it felt amazing to be back!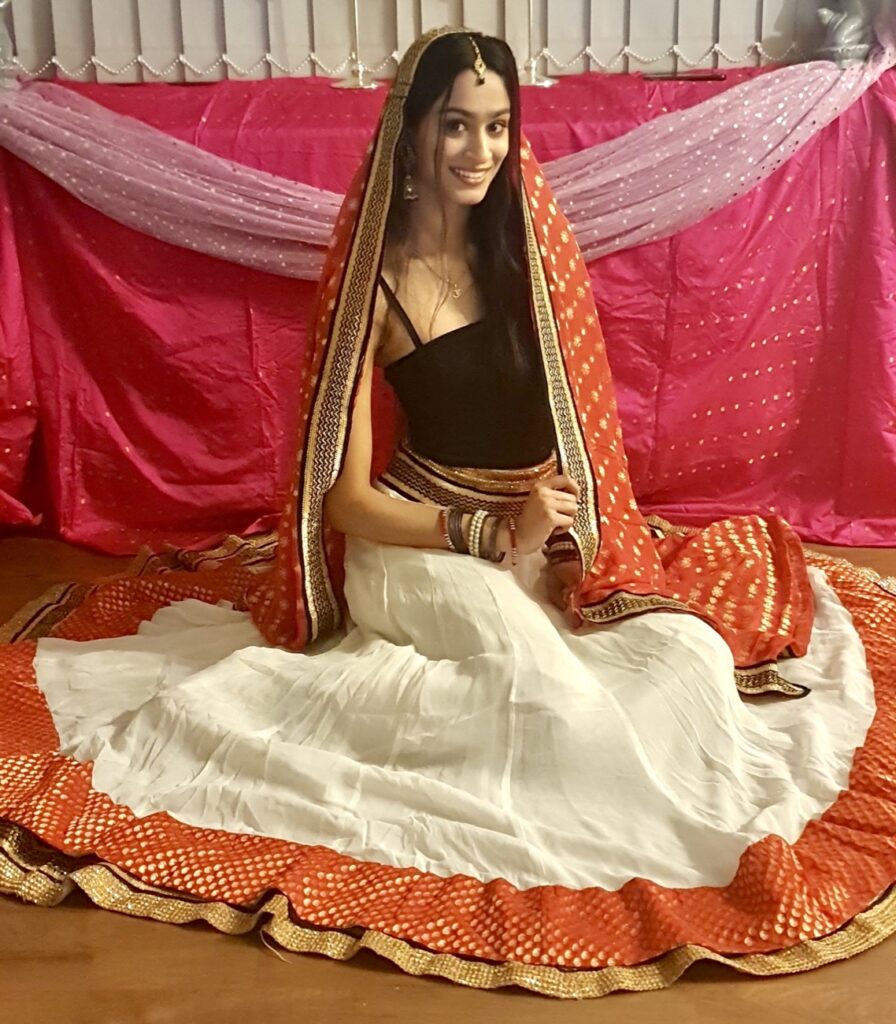 "In terms of the choreography, choosing the track took me a good few days itself," confesses Angel.
"I was debating between a number of songs, but then decided to go with 'Nagada Sang Dhol' as it is a very garba/bollywood style dance and brought together by the two elements I loved and was best at.
"Choreographing the piece was difficult at first as I have very high expectations of what I want from it.
"However, once I started getting into it, I decided to incorporate some hip hop steps, pure garba and bollywood. I did challenge myself with a couple of new moves which took a lot of practice and energy but in the end, I was very happy with what I created."
Angel's plans for the near future are to focus on academics and the Vibes Bollywood Dance Society at the University of Leeds, where she sits as president of the committee.
Dance Deewane International Talent Special airs on Colors TV on Saturday 3rd July at 9:00pm.