Following calls for calm made by Bradford's community leaders following city-wide protests last week against the fatal shooting of Mohammed Yassar Yaqub by police, fresh protests in Huddersfield caused major disruption this week.
Around 60 protesters, some masked, sparked anger outside Huddersfield Police Station, after what had begun as a peaceful vigil on the slip road of the M62 at Ainley Top on Monday 9th January, before the protesters headed off down Halifax Road followed by several cars.
A local news outlet has reported confrontations between passing traffic and balaclava-clad protesters who were jumping on car bonnets, many carrying young children as it was after school-run time. One man said his car keys were snatched out of his ignition when he tried to intervene with protesters.
Mr Yaqub died from gunshot wounds to the chest after officers cornered his white Audi sports car near the M62 in Huddersfield on Monday 2nd January, at around 6pm.
Detectives have not revealed exactly why Mr Yaqub was targeted in a pre-planned policing operation, but there has been much speculation about his private and business affairs.
It's been confirmed the shooting was not terrorism related and it seems there were two incidents a few miles apart before Mr Yaqub was shot. Five people were arrested – two from a car at Chain Bar near Cleckheaton and then three at Ainley Top where Mr Yaqub died at around 6pm on Monday when police apparently stopped a vehicle on the slip road leading to Ainley Top roundabout.
West Yorkshire Police have released few details about what happened and have referred the incident to the Independent Police Complaints Commission, which is investigating the matter.
The inquest, which began on Friday 6th January, heard that Mr Yaqub was shot through the windscreen of an Audi car after a "hard stop", and later a gun was found in the vehicle's footwell.
Coroner's officer Chris Dalby told the hearing that Mr Yaqub was shot by an officer "in the execution of his duty".
Bradford Coroner's Court was told how Mohammed Yassar Yaqub – a flamboyant businessman who used the name Stud Badboy – was shot dead by an armed police officer "in the execution of his duty".
The coroner asked to be kept up to date on the progress of the investigation by the IPCC and adjourned the inquest until 31st March.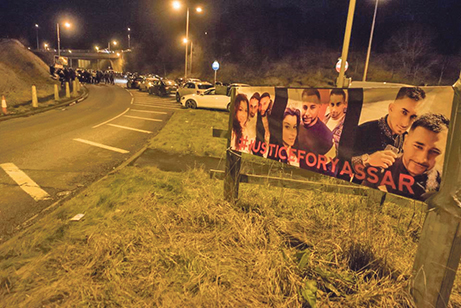 Campaigners meanwhile are demanding to know why the officers involved in the shooting on Monday night were not wearing body cameras.
West Yorkshire Police is rolling out the use of body cameras to frontline officers but the force said firearms officers 'do not currently use them', adding that the 'specific and specialised requirements of their role' meant 'a separate solution' was being sought.
Meanwhile, the family of Mr Yaqub have hit back at allegations emerging that he was part of an illegal smuggling ring and have resented accusations he was a "formidable gangster" in charge of a major drugs empire.
His grieving dad believes police are guilty of committing a "pre-planned assassination".
Mr Yaqub had previously been acquitted seven years ago in the case of an attempted murder in Birkby.
The young father, who was 21 at the time, was accused of being a gunman in a drive-by shooting in September 2009 yet the case against him was thrown out at Bradford Crown Court in May 2010 due to a lack of evidence.
His father Mohammed Yaqub, a long-trading businessman in Crossland Moor, stated that his son's "high-end cars" were acquired legitimately, and denies that there was any illegal activity going on in his son's business dealings.
He said that his son was "a very good and loving son who was loved by many people in the community" and that "he was "a very kind-hearted man who would do anything for anyone".
Following Mr Yaqub's death, mourners have left flowers and tributes outside his West Yorkshire home.
A statement on behalf of his family was issued through a solicitor.
It read: "Mr Yaqub's family are in shock, and are distraught. They would ask the media to respect their privacy at this difficult time.

"The family are fully aware that the incident that led to the death of Mr Yaqub is currently being investigated by the Independent Police Complaints Commission and they do not wish to make any further comment at this stage."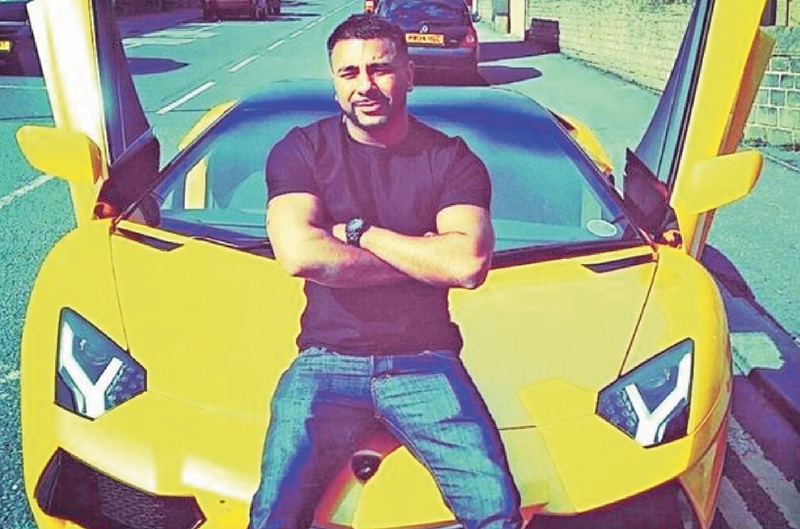 ---
Who is Mohammed Yassar Yaqub?
Labelled by some news outlets as a 'drug dealer' and by others as a 'role model', Mohammed Yassar Yaqub is a character who has clearly split opinions.
He first made news headlines in 2009 after being charged, and later acquitted, in an attempted murder case in Birkby, Huddersfield.
Last year, he was shot outside his family home yet survived.
Chris Bean, a former neighbour of Mr Yaqub, also described him as a 'formidable gangster' to one publication, adding that he used to live a lavish lifestyle by dealing drugs.
Mr Bean added that his former neighbour would fly drugs into prisons via drones.
An online dating profile, on the website Plenty of Fish, also revealed that Mr Yaqub called himself 'stud badboy', where he described himself as having no children despite being a father-of-two.
Despite the negative news, Mr Yaqub clearly also left a positive impression on many people he met.
Over 100 mourners turned out for a candlelit vigil event at the scene of the police shooting on Wednesday 4th January, including his bereaved parents.
Many more took to the streets the night before in Bradford where a 'peaceful' protest was held in opposition to Mr Yaqub's killing.
---
http://test.test/2017/01/protests-return-to-bradford-police-killing-of-local-father-sparks-outrage/