Suiting both purse and palate
Ever since taking their first order in 1965, Ambala's has been a name synonymous with homemade cooking and flawless service.
Today the business is run by the third generation of the Chowdrey family, still serving up platefuls of fresh samosas and lamb karahi on a daily basis, with fluffy naan breads and crispy poppadoms proving the perfect sundries.
The eatery, on Great Horton Road, displays a great resilience of passion and complete devotion to delicious food, thanks to its dedicated chefs and knowledgeable staff.
Haaroon Hussain, the manager, said: "We do takeaways and deliveries but people will travel for miles around to come and try our kulfi falooda, which is utterly indulgent and aromatic."
With a great atmosphere, Ambala's is the perfect back-drop to any occasion, whether it is a birthday party or a romantic meal.
"Indian food is our speciality," Haaroon said. "Our Biryanis are powerfully hot, flavoured with fragrant spices.

"There are of course more mild options available too, as well as a selection of handmade sandwiches and donners."
Customers also love the burgers, and rightly so. Each one is jam-packed with fresh salad, fried onion, slices of cheese and burgers that are melt-in-the-mouth.
"Everything is made to our own authentic recipes," Haaroon added. "Some of our most famous dishes are still cooked up the same way as they were in 1965 whilst others change with the times."
Asian Express ordered the mix grill which came out sizzling. Each bite was tender and perfectly cooked.
To wash it all down, we tried the Honey Nut Shakes – a blend of bananas, honey and pistachio which was heaven in a glass.
Open every day, there's no excuse not to go down to Ambala's for some of the very best curries Bradford has to offer.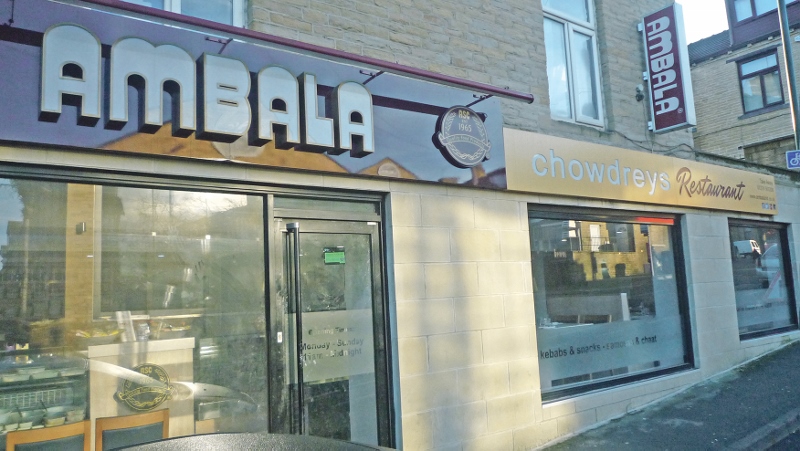 205-207 Great Horton Road,
Bradford,
BD7 1RP
Tel: 01274 503200
(free delivery within a two mile radius on minimum orders of £12)