PICTURE CREDIT: Sean Goldthorpe

"#JeSuis explores the refugee crisis, the West's xenophobic response and threats to freedom of speech."
2017 is a year of change and expansion for choreographer Aakash Odedra as he takes on a number of diverse projects, both for his own company and with some notable collaborators.
First is a preview of the new ground-breaking production titled '#JeSuis', which includes a group of eight Turkish dancers aged between 24 and 42 that Odedra met when he did a workshop at Mimar State University in Istanbul.
Commenting on '#JeSuis', Odedra says: "Life is getting more unpredictable in Istanbul with growing fear and anxiety for many.

"There is an incredible physical tension these dancers carry and they speak so eloquently about their situation.

"This provokes me to work harder with them."

#JeSuis explores the refugee crisis, the West's xenophobic response and threats to freedom of speech. "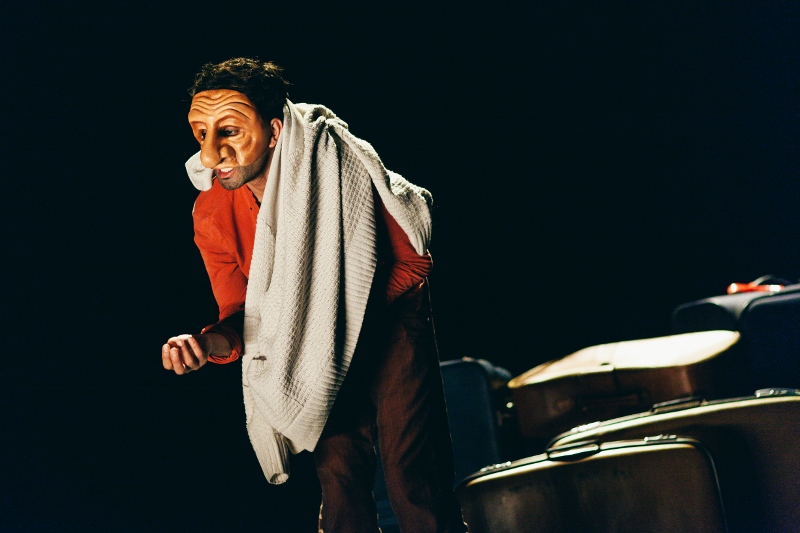 Odedra's research for the piece included a visit to the Skaramagas refugee camp in Athens.
Odedra latest double-bill has its London premiere at the Lilian Baylis Studio Theatre in March.
Aditi Mangaldas' 'Echoes' – a high-octane, pure Kathak solo for Odedra, is paired with Odedra's own 'I Imagine' – a collaboration with the award-winning poet, Sabrina Mahfouz. Mahfouz's words explore the journey of migrants and their first and second generation offspring.
April sees Odedra in a research and development period with Chinese dancer Hu Shenyuan who was seen in London last year in Yang Liping's 'Under Siege' at Sadler's Wells.
Ravi Shankar's only opera 'Sukanya' which has its posthumous world premiere at Curve in Leicester later in the year, is also getting Odedra's choreography.
The opera is named after Shankar's wife and tells the story of the Princess Sukanya from ancient Hindu legend.
The semi-staged production stars soprano Susanna Hurrell in the title role and features a further five principal singers, five dancers, five Indian musicians, a chorus and the London Philharmonic Orchestra under the baton of David Murphy who completed Shankar's score. It is directed by Curve's associate director, Suba Das.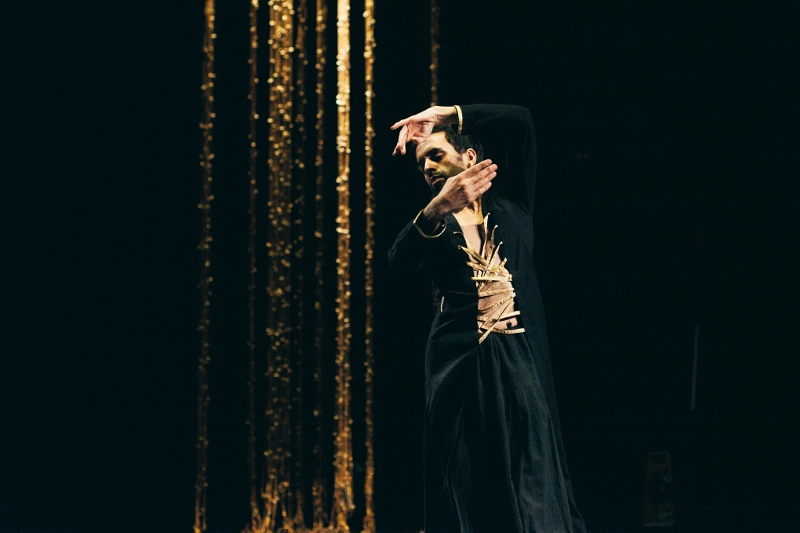 Following a successful application to Arts Council England's Reimagine India programme, Odedra will continue to work with Curve in 2017 on the development of Amana Fontanella-Khan's critically acclaimed narrative account 'Pink Sari Revolution' for the stage.
Odedra continues his involvement with the dance school Shiamak Midlands run by his guru, Shiamak Davar.
Shiamak Midlands operates in five towns and cities across the Midlands delivering high level Bollywood dance to over 300 students every week.
Students have performed at the IIFA Awards in Madrid and for David Cameron and Narendra Modi at Wembley Stadium.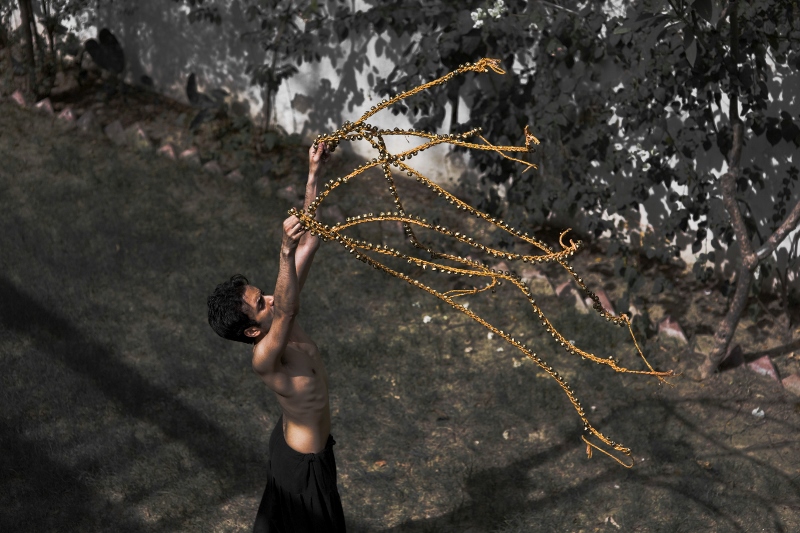 ---
Listings
Friday 3 & Saturday 4 March at 8pm
#jesuis at Sampled
Birmingham Hippodrome
Hurst St, Southside, Birmingham, B5 4TB
Ticket Office: 0844 338 5000
Tickets: £15 (concessions available)
Thursday 9 & Friday 10 March at 8pm
Echoes/I Imagine
Lilian Baylis Studio, Sadler's Wells
Rosebery Avenue, London EC1R 4TN
Box Office: 0844 412 4300
Tickets: £17 (concessions available)
Post-show talk on Thursday 9 March
Friday 12 May at 7.30pm
Sukanya
Curve, Leicester
Rutland Street, Leicester LE1 1SB
Ticket Office: 0116 242 3595
Tickets: £10 – £32.50 plus booking fee (concessions available)
Sunday 14 May at 7.30pm
Sukanya
The Lowry. Salford
Pier 8, Salford Quays M50 3AZ
Ticket Office: 0843 208 6000
Tickets: £17 – £43.50 including booking fee (concessions available)
Monday 15 May at 7.30pm
Sukanya
Symphony Hall, Birmingham
8 Centenary Square, Birmingham B1 2EA
Ticket Office: 0121 780 3333
Tickets: £12.50 – £42 including booking fee (concessions available)
Friday 19 May at 7.30pm
Sukanya
Royal Festival Hall, Southbank Centre, London
Belvedere Road, London SE1 8XX
Ticket Office: 020 7960 4200
Tickets: £15 – £50 plus booking fee (concessions available)
Tuesday 13 June at 7.30pm
Echoes/I Imagine
Djanogly Theatre, Nottingham
Lakeside Arts, University Park, Nottingham NG7 2RD
Box office 0115 846 7777
---