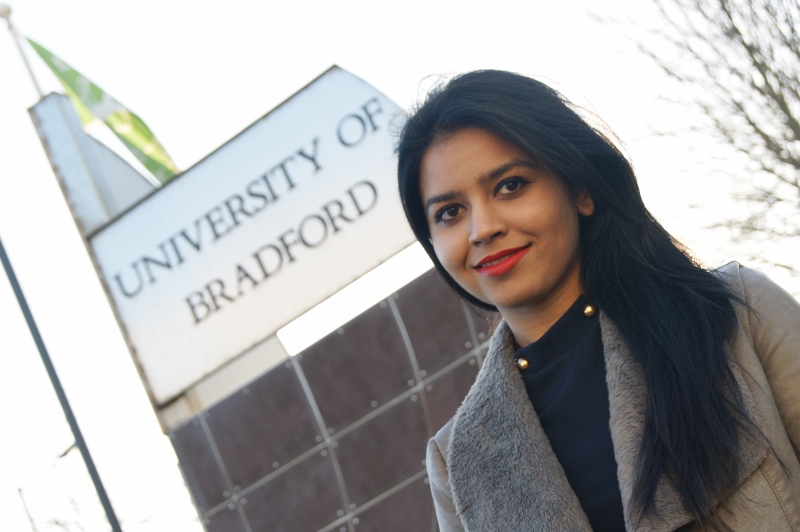 A documentary made by a Bradford College graduate is providing food for thought on a global scale.
'Plates', a film about food waste and food poverty, was shot in West Yorkshire and has recently been shown in South Korea.
Directed and produced by Suman Hanif, who graduated with a first class degree in Film from Bradford College last month, the thought-provoking piece was screened at the Busan Independent Film Festival in South Korean.
The film, which is Suman's first, considers the increasing problem of food poverty in the UK and the juxtaposition of growing levels of food waste.
"I believe that the subject of the film affects every single human in the world in some way or another," explained Suman.

"The documentary film is a small attempt to get people thinking about how they can deal with food in a much better way and help those who are less fortunate.
Bradford West MP Naz Shah is among the figures interviewed in the film which has also been shown in Bradford with the support of UNESCO and is available to view online on YouTube.
David Wilson, Director of Bradford UNESCO City of Film, was thrilled with the local-made film's inclusion in the Busan festival.
"Suman's work first came to my attention when she approached us to have her film screened on the Big Screen in City Park," he said.

"I was very impressed with the quality of the film, especially in the edit which is often very difficult to get right at this stage in one's film career."
'Plates' was shown in the 'Inner City' category of the Busan festival, which encourages entries from fellow UNESCO Creative Cities – of which Bradford is one.
Suman added: "I am really delighted and feel fortune to have my work shown at Busan International Festival. I feel that without the support of my crew and sponsors this wouldn't have been possible. I want to congratulate and thank everyone who was involved in making my film a success.

"As a first-time filmmaker, I wanted to experiment with something which creates a thought provoking impact on viewers. The idea of the film came to me as I recalled growing up in a family where food was available with no difficulty.

"However, I soon realised that this is not the case with other people around me. I watched people wasting food without any apprehension and later saw people pleading for food and money on streets."
Suman, who has undertaken work experience with Channel 4 and Mentorn Media, is now planning a feature film set in Bradford.
She said: "My focus in 2017 will be to work on my independent British Asian Feature film. It is a family entertaining film which will be made in Bradford for the people in Bradford."
Suman praised Bradford College for helping her find her dream career.
"I studied at Bradford College for five years. I feel that the college gave me the confidence I needed to find a suitable career option for me. My tutors have been very supportive and helpful. I always felt motivated and inspired by my tutors and I cannot thank them enough for the care they have shown for my studies. I especially want to thank my tutors Alan Parkinson, Jason Beaumont and Umit Yildiz."