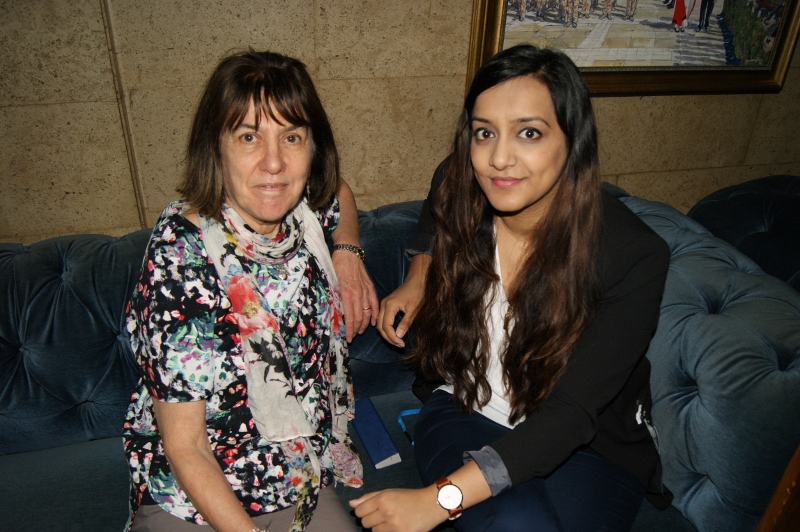 A revolutionary new group in Leeds, which brings women from Muslim and Jewish communities together to celebrate their similarities, has been hailed a success by the organisers.
The city's branch of the Nisa-Nashim – which means women in Arabic and Hebrew – was officially launched at the Shine Centre in Harehills earlier this month.
With hundreds of members across the UK, the group aims to form meaningful and personal relationships between different faith groups, while benefiting the wider society in which they live.
At the Leeds launch, around 80 women were in attendance to engage with community members and listen to speeches from founders of the original Nisa-Nashim project in London, Julie Siddiqui and Laura Marks.
Laura said: "The need to bring the Jewish and Muslim communities together has never been greater.

"What is so wonderful about Nisa-Nashim is that the women simply love getting to know each other, building trust and solid friendships so that politics, suspicion and bad feelings simply curl up and leave the room.

"The Leeds event reinforced our belief that this approach can really work and challenged the traditional ways in which both communities have operated in the past."
In the near future, the ladies will be organising a number of social events to further pursue relationships between the different faith groups.
These will include friendship walks, picnics and halal-kosher food evenings.
The inaugural event was hosted by regional co-chairs Hilary Curwen and councillor for Harehills and Gipton, Salma Arif.
Cllr Arif said she was 'thrilled' at the turnout for the launch, saying that there was an: "Amazing atmosphere and a real appetite for dialogue within the Muslim and Jewish communities."
She added: "My key goal is to get to know the Jewish community better, build bridges in society and help attend to this appetite for dialogue we have seen since our launch."
With the result of the EU referendum uprooting bad sentiments across the nation, the Nisa-Nashim project also aims to re-united the UK's residents.
Upon why she established the group, Hilary said: "Although I belonged to an interfaith group, there was nothing specifically for Muslim and Jewish women and it felt like an elephant in the room that we weren't supposed to get on.
"I wanted to do something to detoxify the climate –the paranoia and the fear. There was a disparity between what I was seeing in my life and what I was reading in the newspapers.

"The response we have had since our first meeting has been terrific."
The group are planning on hosting their first event – a picnic in the park – on Sunday 31st July. If you would like to know more about the project please visit www.nisanashim.org