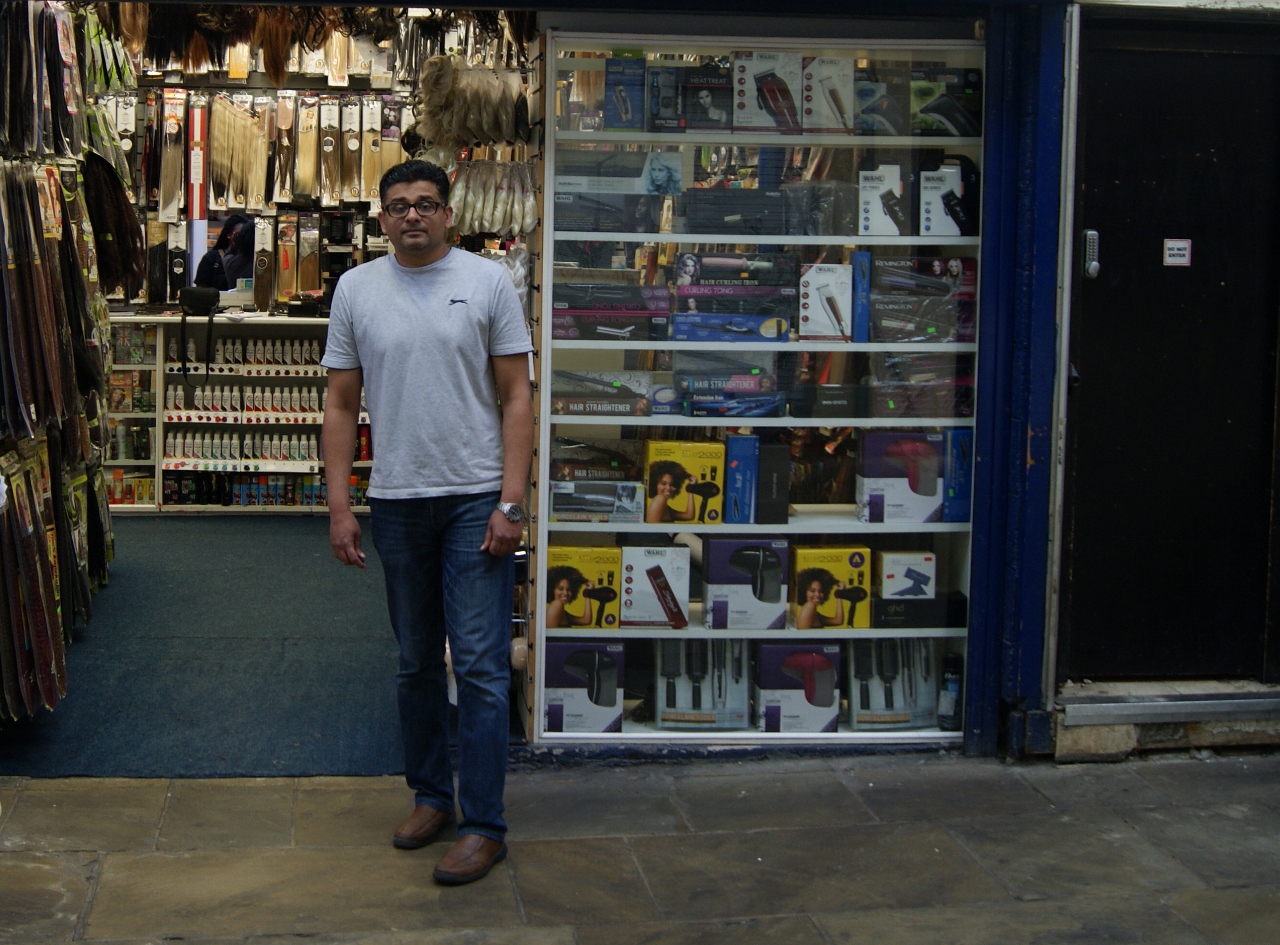 All stall holders at Leeds Kirkgate Market are being given a temporary 20% reduction in rent to allow them to invest in their businesses and help contribute to the market's long-term viability.
However Abdul Intizar, manager of Maya Hair and Cosmetics, believes the reduction is not enough: "The reduction is only temporary so isn't going to make much difference. It should be on a permanent basis.
"As you can see the market is very, very quiet right now. At the very least the council should offer the reduction for one or two years to give businesses a chance to succeed."
Leeds City Council were looking to support its stall holders whilst trade builds back up, but the 40-year-old from Leeds is worried for the future of the market after the six month period: "The market is already quiet which means the business is quiet so stall owners won't have the money to pay for then rent will be forced out.
"Since the stall open here in 2004 the market is a lot different. Now with the new John Lewis being built there will be less business and when normal rates resume stalls will struggle to stay in business and the market will be even emptier then it is now. "
Councillor Richard Lewis, executive board member for transport, regeneration and development said: "Despite the current positive trend in footfall we are aware this does not always correspond with the level of spend and some traders may require additional support to help them secure the long term viability of their business.
"We are offering a six month rent reduction whilst trade continues to build back up and to help stall holders to adapt and modernise to achieve long-term success both for themselves and the market as a whole.
"We are very proud of Kirkgate Market and want to make sure we make the most of every opportunity to re-establish it as a key shopping destination.

"However Kirkgate faces the same challenges as other traditional markets across the UK; price competition from larger retailers; rising customer expectations and a changing customer base so it is important we take action now to broaden its appeal to a wider range of customers and visitors."