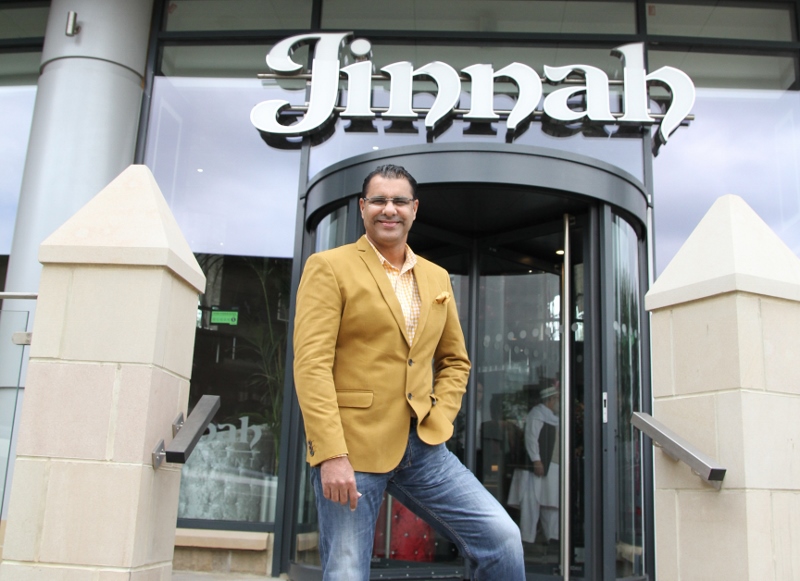 Bradford welcomes cricket legend Waqar Younis as he supports Syrian relief efforts and inaugurates city's Biriyani Festival
Last week Bradford played host to one of Pakistan's most celebrated cricket legends, as stepped up as guest of honour at a fundraiser for Syria and also launched the city's Biriyani Festival – an initiative of Jinnah Restaurant (see pages 26-27).
Waqar Younis, hailed as one of the greatest and fastest bowlers of all time, mingled with attendees of an emergency Zakat dinner named 'A Night for Aleppo' on Saturday 28th May, organised by DEC charity Islamic Relief.
As guests stepped up to help raise an impressive £101,000 for the people of war-torn city in Syria, Waqar Younis said that he was hugely honoured to have been part of an event that would help fund hospital supplies for the wounded in Aleppo.
The night featured eye-witness accounts of Syrian families and gave the opportunity for guests to partake in a question and answer session with the former Pakistan cricket coach and long-standing supporter of Islamic Relief's work.
The event tied in to Islamic Relief's wider Ramadan 2016 campaign, which aims to raise over £11 million to save and transform lives around the world.
To date the charity has assisted 6.5 million Syrians since the conflict began, delivering over £140 million worth of aid and assistance.