Family man suffers shock fatal heart attack at the age of 35
A loving dad, who, despite being in full health died suddenly whilst caring for his four-year-old son at their home in Leeds earlier this week, has been described as a 'fantastic' man.
On Saturday 16th April, 35-year-old Manminder Singh Saundh collapsed in his bedroom, as his son Harman was playing just metres away on the landing at the family's home in Moor Allerton.
His brother, Manjeet Saundh, described Manminder as 'one of those people that everyone just liked'.
He said: "He was a very jolly person and a fantastic father – the find of father that a child would want.
"As a dhol drummer he played at many events and therefore would meet a lot of different faces.
"One thing you could always be sure of was that if you met him once you would want to meet him again because he was just so fun to be with."
He added: "He really was one in a million."
Manjeet was out with friends at the time of Manminder's heart attack and was alerted to his brother's condition over the phone.
Rushing to his side, he described the whole incident as 'like a bad dream' which he still has not woken up from.
"The next day I remember waking up and just thinking I must have made it all up in my head, Manminder can't just be gone," he said.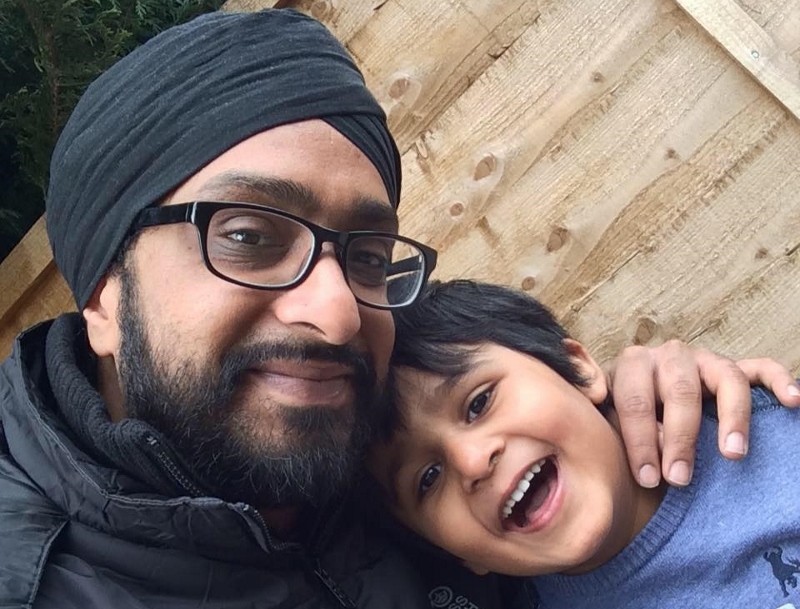 "It is news that has left a lot of people with broken hearts and he will be massively missed."
Manminder was a keen volunteer who presented a show at Fever FM on Roundhay Road in Harehills, and worked for Capita at the Arlington Business Centre, in Churwell.
Paramedics were unable to revive him at the family home and a post-mortem examination, held on Tuesday, revealed that the death was caused by a heart attack.