Adil Rashid discusses World Twenty20 during latest academy masterclass
He is one of the top spin bowlers in the country and has just jetted off to India to compete in the World Twenty20 tournament.
Now, as he prepares to make an impact on the world stage, Adil Rashid catches up with the Asian Express newspaper to discuss all things cricket, from the national team's chances in India to his passion to promote cricket at grassroots level.
Going into the international tournament next week, Rashid is part of an England team determined to make up for a disappointing 2014 World Cup.
Eliminated in the group stages in Bangladesh, which involved a defeat to cricketing minnows The Netherlands, it was certainly a competition to forget for the national side.
This year, England have been drawn alongside the likes of Sri Lanka, South Africa and West Indies and Rashid says he is looking forward to the challenge.
"I'm ready to hit the ground running," he said.
"I don't have aims as such, I just try to play to the best of my abilities and I will always give it my all whether it be for England, Yorkshire, or Adelaide strikers.
"I just thank God for giving me the opportunity to play for my country and I am looking forward to the start of the World Cup next week."
Rashid was speaking during a visit to his cricket academy in Bradford.
There, he hosted a leg-spin masterclass alongside brother and fellow coach, Amar Rashid, giving young cricket stars of the future the chance to learn from one of the country's best bowlers.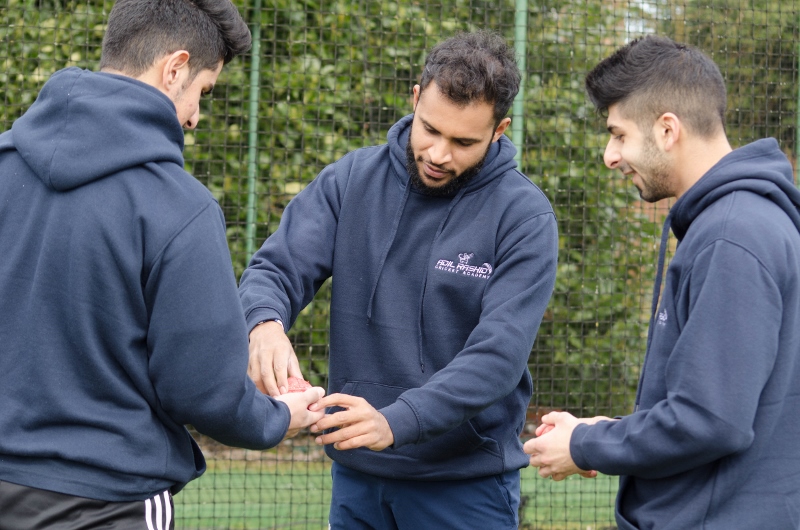 Despite eyeing up glory in India this month, Rashid says it is always great to return to his home city and see how the academy set-up is progressing.
"They say no place is like home and I totally agree," he said. "Travelling to different places is nice but Bradford is home, my family all live here, and I would consider myself a very family orientated person.
"The academy is also going from strength to strength. We are actually branching out now into different areas of Yorkshire and have had so much support from the local community.
"I would like to take this opportunity to thank the staff behind the scenes involved with the Adil Rashid Academy."
The academy was established in 2012 as a way for Rashid to give back to his local community.
Open to children of all ages and abilities, the setup aims to get children into cricket and provide development advice for those who wish to make it in the professional game.
"I feel the academy can provide a strong platform to give youngsters of all communities and backgrounds the same opportunities I had," Rashid added.
"It is very important for me to give as much back to the community as possible. I was fortunate that my father and family guided me from a young age."
Rashid and England start their T20 World Cup campaign on Wednesday 16th March as they come up against West Indies at the Wankhede Stadium.