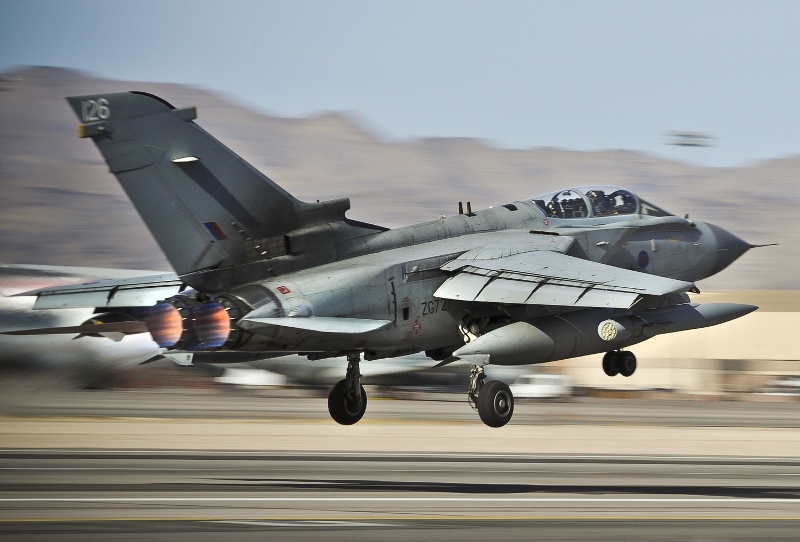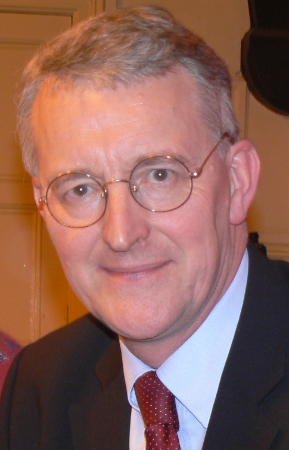 There was a sharp split among MPs on Syria with one saying that the Middle East country needed 'blankets not bombs'.
Twelve of the 22 MPs (55 per cent) voted for the UK to join a growing international coalition to launch airstrikes against the terrorist organisation Daesh (also known as Islamic State or ISIS), in Syria.
Leading the 'yes' vote with the strongest speech that got a rousing applause from both sides of the House was Leeds Central MP Hilary Benn.
"The carnage in Paris brought home to us the clear and present danger that we face from Daesh (ISIS). It could just as easily have been London, Glasgow, Leeds, or Birmingham and it could still be. I believe that we have a moral and practical duty to extend the action that we are already taking in Iraq to Syria," he told the House.
He also said that the government's motion had met the conditions of the emergency resolution passed at the Labour Party conference in the summer and that of the United Nations Security Council resolution.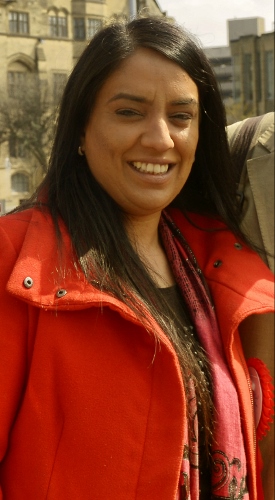 Mr Benn was one off 66 Labour MPs which voted with the government.
Liberal Democrat Greg Mulholland representing Leeds North West also voted in favour of the strike.
The other three Leeds MPs, all from the Labour Party, voted against strikes. They were Richard Burgon (Leeds East), Fabian Hamilton (Leeds North East) and Rachel Reeves (Leeds West).
In Bradford, both MPs – and the only Asian MPs in West Yorkshire – voted 'no'.
Imran Hussain (Bradford East) said that while Daesh represented a threat to the UK he was unconvinced that the solution was more conflict.
"Instead the UK should be pursuing a political resolution to the crisis in Syria," Mr Hussain said. "UK military action will exacerbate the growing casualties, and as winter begins to set in, it is clear that Syrian refugees and civilians need 'blankets not bombs'.
"The UK therefore needs to do much more to help tackle the humanitarian crisis amongst the Syrian people, and the military action advocated by armchair general politicians and gung-ho officers cannot form part of this strategy."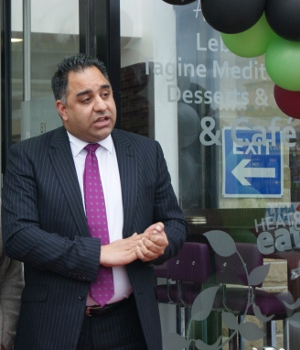 Naz Shah (Bradford West) said she was not convinced that the government has thought through a coherent strategy in dealing "with the evil which is Daesh".
"Furthermore, Daesh is not a 'tyrant leader' which we can bomb and kill, it is an ideology and a movement which needs starving of oxygen and decapitated limb by limb and for me this includes the finances, arms and leadership which keeps it alive.
"If we are serious about eradicating this evil from our world then we have to have an approach which reclaims the narrative and we beat this together as humanity against evil," said Ms Shah.
Muslims React
Imam of Leeds-based Makkah Mosque, Qari Asim, supported the action against Daesh but said there needed to be a multi-prong approach.
"The eradication of ISIS (Daesh) is something that all British citizens, Muslims or otherwise, absolutely agree with however, the approach to defeating ISIS needs to focus on three interrelating contexts, namely: international diplomacy to reach an amicable and political solution; defeating ISIS poisonous ideology through increased understanding of true teachings of Islam; and financial support and infrastructure of ISIS must be dismantled.
"We need a holistic and robust post conflict action plan so vacuum created by bombing ISIS is not filled with even worse characters and ideologies," he said.
Christians' response
The Archbishop of Canterbury, Justin Welby, said that while he thought that the "just war" criteria were met, they were not enough.
"While they are necessary, they are not by themselves sufficient in action of this kind, where we can end up doing the right thing in such a wrong way that it becomes the wrong thing," he told the House of Lords.
The Archbishop said there were three components missing.
"First, ISIL (Daesh) is but one head of the hydra; religiously motivated extremism is not restricted to one part of the world.
"Secondly, our bombing action plays into the expectation of ISIL and other jihadist groups in the region, springing from their apocalyptic theology. The totality of our actions must subvert that false narrative, because by itself one action will not work.
"Thirdly, it is as essential to defeat the narratives of ISIL and other extremists. The prime minister's strategy and the minister's speech rightly recognise that military action is only one part of the answer.
"There must be a global theological and ideological component, not just one in this country, to what we are doing. It must be one that is relentlessly pursued and promoted and it must include challenging Saudi Arabia and Qatar, whose promotion of a particular brand of Islamic theology has provided a source from which ISIL has drawn false legitimation.
"It must also show clear support for global mainstream Muslim and other religious leaders," said the Archbishop.
Terrorist Sympathisers
During a meeting of the Conservative Party backbenchers the evening before the vote, Mr Cameron was reported to have called opposition leader, Jeremy Corbyn, and others opposing war "terrorist sympathisers".
During the debate in parliament, Mr Cameron faced calls from 10 MPs to apologise for his remarks and 10 times he refused. He also did not deny that he made the comment behind closed doors.
Mr Corbyn, during his speech said he would give way to allow Mr Cameron to apologise for branding him such a title but Mr Cameron remained seated and tight-lipped.
Leeds Central MP Hilary Benn also called on the prime minister to apologise.
"Before I respond to the debate, I would like to say this directly to the prime minister: although my right hon. friend the Leader of the Opposition and I will walk into different division Lobbies tonight, I am proud to speak from the same dispatch box as him. He is not a terrorist sympathiser. He is an honest, principled, decent and good man, and I think the Prime Minister must now regret what he said yesterday and his failure to do what he should have done today, which is simply to say, 'I am sorry'."
Of the 22 Asian parliamentarians, the majority voted against military against.  Twelve (55 per cent) voted 'no', seven (32 per cent) voted 'yes', two abstained and one did not vote.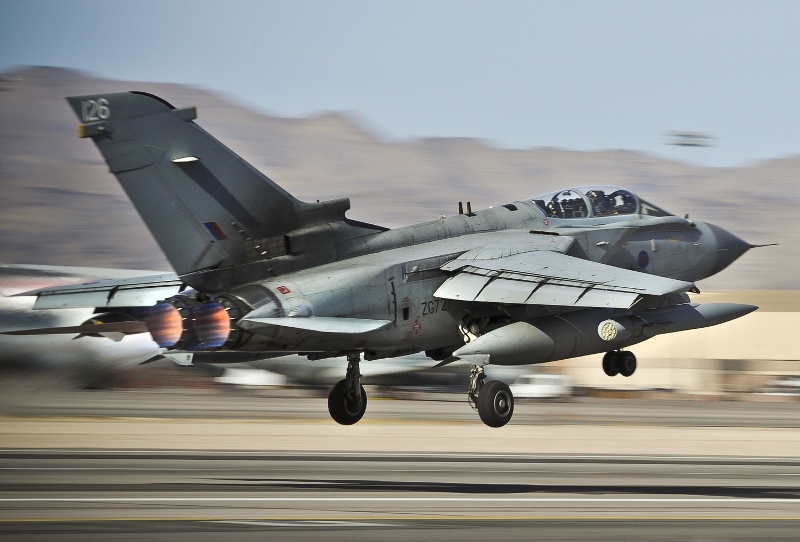 Bombing Started
Within an hour after the vote, the Royal Air Force launched strikes against Desh economic targets in eastern Syria.
The Ministry of Defence (MoD) said that Tornado GR4 aircraft bombed six targets within the extensive oilfield at Omar, 35 miles inside Syria's eastern border with Iraq using Paveway IV guided bombs.
"Our initial analysis of the operation indicates that the strikes were successful," the MoD said in a statement Friday morning.
"Before our aircrew conducted their attacks, as is normal they used the aircraft's advanced sensors to confirm that no civilians were in the proximity of the targets, who might be placed at risk."
The Omar oilfield is one of the largest and most important to Daesh's financial operations, and represents over 10 per cent of their potential income from oil, according to the MoD.
"Carefully selected elements of the oilfield infrastructure were targeted, ensuring the strikes will have a significant impact on Daesh's ability to extract the oil to fund their terrorism," it added.
HOW YOUR MPs VOTED
| MP | Constituency | Vote |
| --- | --- | --- |
| Jo Cox | Batley and Spen (Labour) | Abstained |
| Imran Hussain | Bradford East (Labour) | No |
| Judith Cummins | Bradford South (Labour) | No |
| Naz Shah | Bradford West (Labour) | No |
| Craig Whittaker | Calder Valley (Conservative) | Yes |
| Jason McCartney | Colne Valley (Conservative) | Yes |
| Paula Sherriff | Dewsbury (Labour) | No |
| Alec Shelbrooke | Elmet and Rothwell (Conservative) | Yes |
| Holly Lynch | Halifax (Labour) | Yes |
| Jon Trickett | Hemsworth (Labour) | No |
| Barry Sheerman | Huddersfield (Labour) | No |
| Kris Hopkins | Keighley (Conservative) | Yes |
| Hilary Benn | Leeds Central (Labour) | Yes |
| Richard Burgon | Leeds East (Labour) | No |
| Fabian Hamilton | Leeds North East (Labour) | No |
| Greg Mulholland | Leeds North West (Liberal Democrat) | Yes |
| Rachel Reeves | Leeds West (Labour) | No |
| Andrea Jenkyns | Morley and Outwood (Conservative) | Yes |
| Yvette Cooper | Normanton, Pontefract and Castleford (Labour) | Yes |
| Stuart Andrew | Pudsey (Conservative) | Yes |
| Philip Davies | Shipley (Conservative) | Yes |
| Mary Creagh | Wakefield (Labour) | Yes |