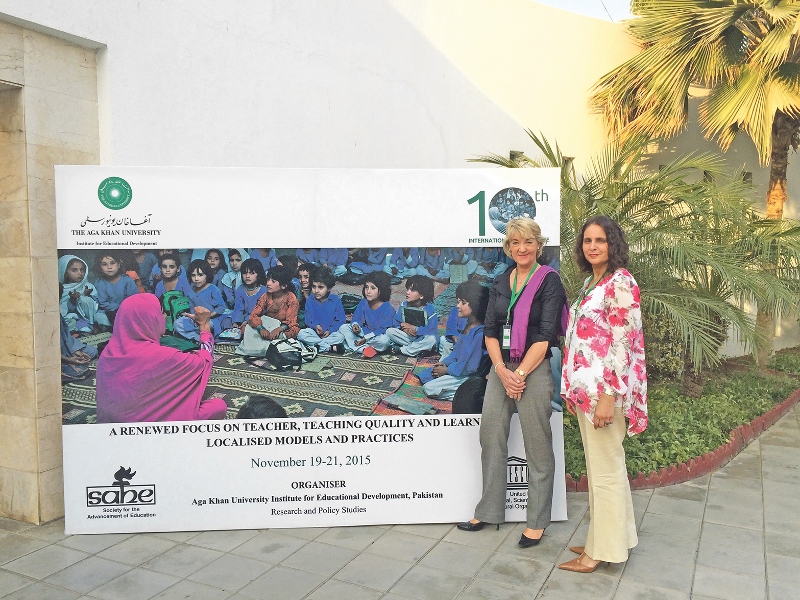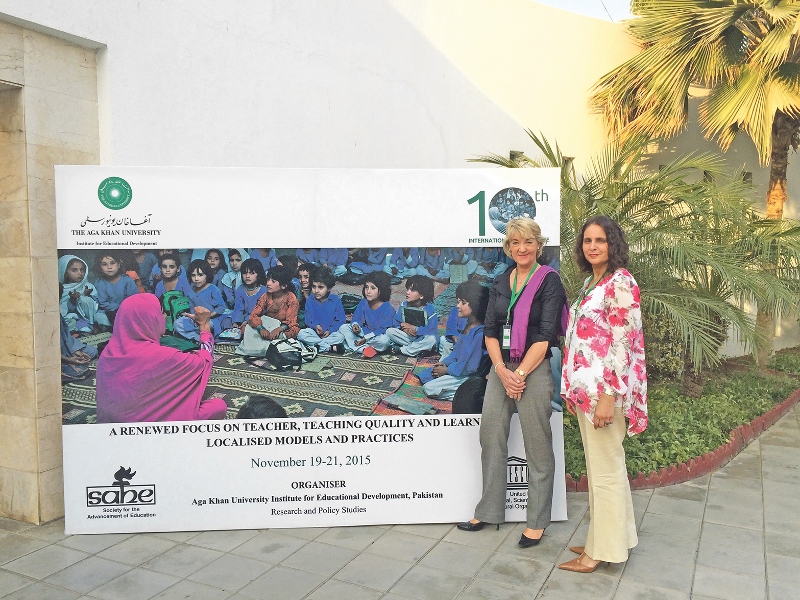 Bradford duo attend international learning conference
A teaching model developed in Bradford and implemented around the world was the point of discussion in Pakistan last week as representatives from the QED-UK charity attended a renowned conference.
Aga Khan University's 10th annual international conference this year looked at 'renewed focus on teacher, teaching quality and learning localised models and practices'.
Alongside representatives from Oxford, Cambridge and Sussex universities, deputy chief executive of QED-UK, Adeeba Malik, and business manager, Val Kelly, spoke to over 150 delegates about their innovative education programmes.
The charity looks to enable and support mainstream organisations and ethnic minority communities to work more effectively to address the root causes of poverty and disadvantage.
From language and skills courses in the UK to work in Mirpur, Pakistan, the team have helped thousands of people develop their own abilities to help make a better life.
Ms Malik and Ms Kelly attended the conference to speak about this work.
"To be invited to such a prestigious event was a privilege for QED-UK," Ms Malik said.
"We spoke about the work we have carried out in the UK with Pakistani women and how we are helping people from all backgrounds settle in the UK.
"To know our model of work will now be implemented elsewhere in the world is fantastic."
One initiative the duo spoke about was the 'Living in Britain' project.
It is specifically catered to Third Country National women living in and around Mirpur District and the North Punjab Province of Pakistan who will be joining and settling with their husbands in the UK.
The course aims to train Pakistani women in pre-departure ESOL, citizenship, integration and world of work in the UK through quality training and information, advice and guidance sessions to help them better prepare for their new life in the UK.
"The main message we wanted to put across was the importance of empowering people in their communities by giving them the support of which they need," she added.
"Whatever type of programme you set up, it has to meet the needs of the audience and be designed and developed with them in mind.
"It has been a very successful way of working for us in the UK and I'm sure it will help many other organisations."