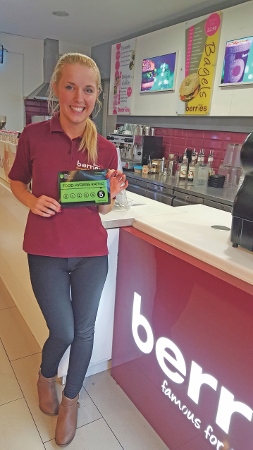 In July 2014, Berries Bagels and Shakes opened its doors for the first time, bringing a taste of the States to the heart of Bradford.
Now, as the dining establishment prepares to mark 18 months of business, plans have been put in place to take the Bradford brand over the Atlantic as a New York establishment opens up.
With the mouth-watering tastes wining over the hearts of so many local residents, a second site in Bradford, on Great Horton Road, is also ready to be launched in the New Year.
For director, Zubair, the expansion plans have come faster than expected yet only show promise for the future of the brand.
"People have really taken to Berries, Bagels and Shakes, so much so that we have been able to plan for expansions a lot faster than anticipated," he said.
"To be discussing projects in New York is something very few businesses can ever do so for us it is a really exciting time.
"Our food is the reason behind our success, and the customers who enjoy it, helping to give us a reputation which really is spreading worldwide."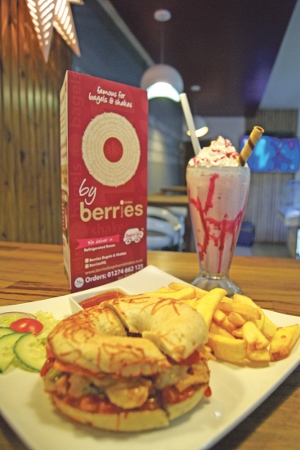 Zubair opened the first Berries, Bagels and Shakes alongside business partner, and now fellow director, Liva Alberta, last year.
Born in Latvia, Liva moved to the US over a decade ago where she experienced a dining experience described as 'unlike anything she had ever tasted before'.
With the aim of 'bringing bagels to Bradford', Berries, Bagels and Shakes opened in the city and today brings a host of American favourites to West Yorkshire from their five-star food hygiene rating establishment.
From delicious burgers to milkshakes produced in-house and a selection of mouth-watering sandwiches, packed with your favourite fillings, it is clear to see why food fans love this business.
With more sites set to open in the near future, your chance to experience American deli dining at its best looks to be just around the corner thanks to Berries, Bagels and Shakes.
20 Killinghall Road,
Bradford
BD3 8DS
Opening times:
Monday-Saturday 11am-12am,
Sunday 3pm-11pm
Web: www.berriesbagelsandshakes.com
Telephone: 01274 662 123