MAKE OR BREAK FOR BOXER AJI "THE GENERAL" SHARIF
---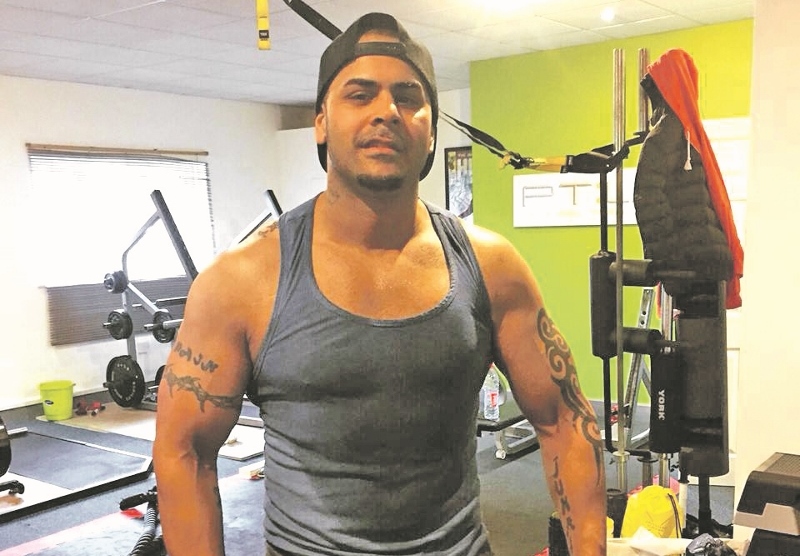 Aji "The General" Sharif (3-2-1 KO) turned professional in 2013 and was one of the most exciting boxing prospects in UK due to his come forward, rapid knock out punching style.
As an amateur boxer Sharif was only defeated once and that was against Olympic Gold Medallist and undefeated professional boxer Anthony Joshua.
The 32 year old Sharif then decided to turn professional and made his debut in 2013 against Mitch Mitchell where he managed to win impressively and then achieved further victories against Mario Lakatos and Paul Morris.
Sharif started off his professional career with three straight wins under trainer Andy Edge. Edge for personal reasons had to withdraw from the sport and Sharif suffered back to back losses against "the giant" 6 foot 8 Imantas Davidatis (3-8-1).
Sharif after his professional defeat commented: "Looking back I should have pulled out of the fight but stupidly went through with it."
They say a defeat in boxing is sometimes part of the boxers development and I definitely feel that Sharif will have gained a lot mentally from his defeats and believe the Reading, Berkshire man can only come back stronger.
Sharif makes his eagerly awaited return to the ring when he takes on Belfast's Moses Matovu (5-61-4) over four rounds at the Kevin Campion promoted aptly named "Bomb's Away" show at York Hall, Bethnal Green London on Saturday September 19th.
Now back with Edge again Sharif is back to his best. "I lost my way without Andy being with me" said Aji. "We gel so well together and this will be evident on 19th September when I make my big comeback.
"I have had a recent meeting with my manager Steve Goodwin and we have still the same plan which is to be in a position to challenge for the titles in the next 12 months."
I have high hopes for Sharif and he is definitely one of the most entertaining boxers to watch, but in my opinion a much slower and progressive rise to the championship level will definitely be advisable.