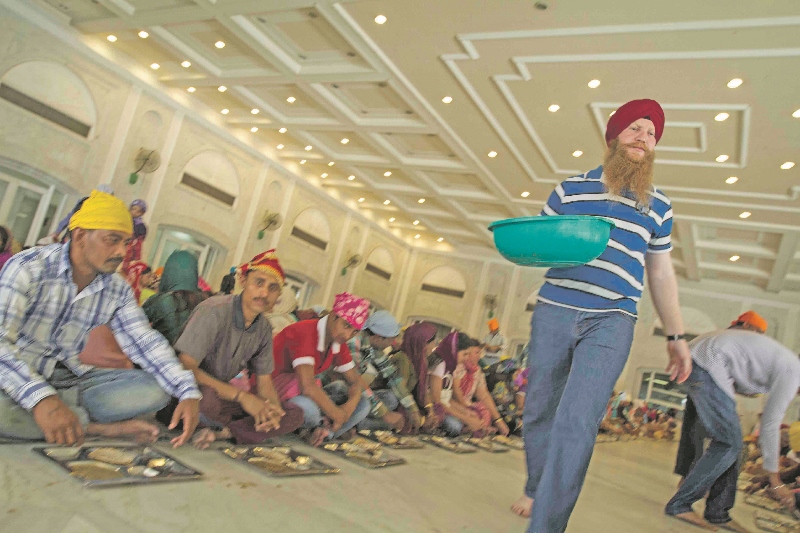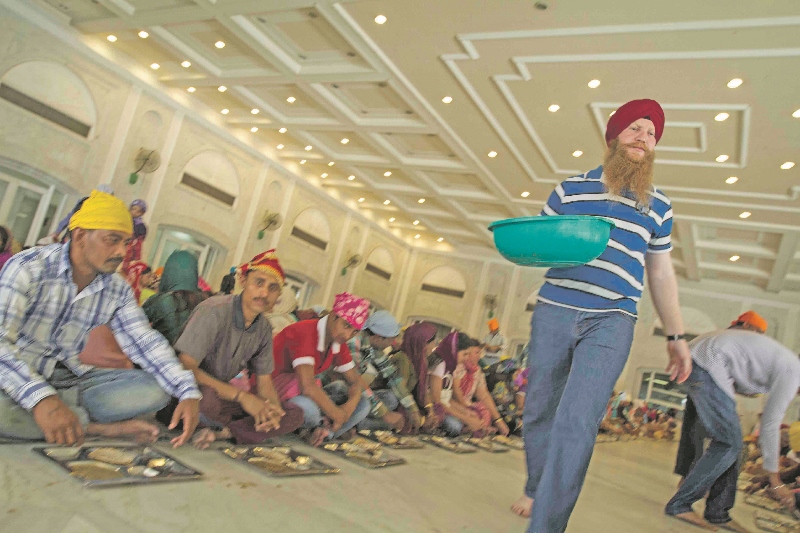 Langar Week goes international 5-11 October 2015
Langar Week's inaugural year in 2014 was a huge success with over 30 events taking place across the UK.
This year Langar Week is international and will take place between the 5th – 11th October, with events taking place in multiple cities across India, USA, Canada, Australia, Malaysia, Singapore as well as the UK.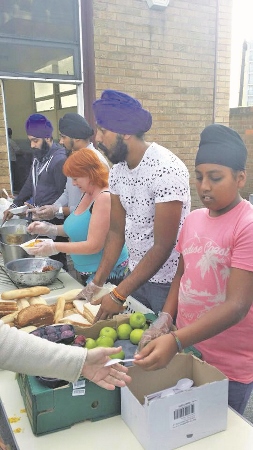 Langar Week aims to highlight the uniquely Sikh concept of langar, i.e., free food for all, regardless of faith, gender, age or status.
Although langar runs in most Gurdwaras daily, Langar Week was set up to make the wider non-Sikh community aware of the fact that Gurdwaras (Sikh temples) are places to go for free food for anyone, with no expectations or stigmas attached.
The Sikh community is inviting different community groups to join them for langar in Gurdwaras, as well as joining the different organisations that take to the streets to offer free meals to those in need. Sikhs will also be setting up their own langars in public places in order to educate people on this unique concept.
Jagraj Singh of the Sikh Press Association explains: "No one in the world should be hungry. There's enough food for all but many people lack the compassion to share resources. The Sikh concept of langar was set up to ensure no one should be hungry.
"Langar Week is a time    to open doors to other communities, raise aware-ness of langar and our mission to fight world hunger, one meal at a time."
The latest United Nations Food and Agriculture Organization report estimates that around 795 million people are undernourished in the world today. According to the World Food Programme that means one in nine people do not get enough food to be healthy and lead an active life. Hunger and malnutrition are in fact the number one risk to health worldwide — greater than AIDS, malaria and tuberculosis combined.
The three principles of Sikh Langar


1 Fighting Hunger

Sikhs believe that no one should be hungry and langar is intrinsic to the Sikh faith and lifestyle. It provides a daily lifeline for many people around the world, regardless if you're Sikh or not. Approximately six million meals are served daily just in Gurdwaras alone.


2 Equality in Action

Started by Guru Nanak Dev Ji, (the first Sikh Guru) over 500 years ago, langar was designed to break down barriers and teach equality amongst all. Young and old, rich and poor, Sikh and non-Sikh all share the same vegetarian food, in the same place, all seated at the same level. No one knows about your background and therefore you are not judged but accepted as equals.


3 Teaching Compassion

Langars are all run on donations of food, money and time. Anyone can volunteer to cook, clean or distribute langar. This is seva (selfless service) and it teaches us the joy of sharing with others and have empathy with those less fortunate.