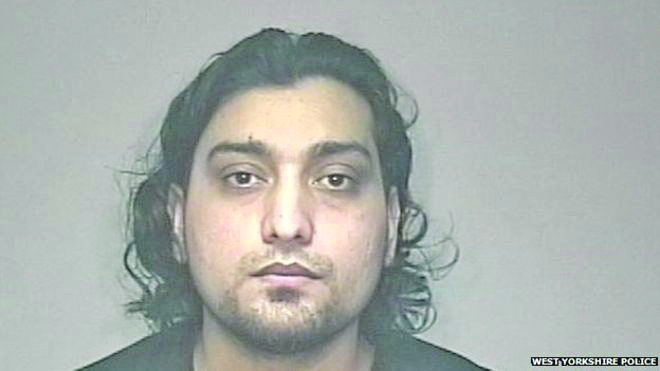 A convicted paedophile from Liversedge has had his appeal against a seven-year sentence rejected after a top judge ruled the correct punishment had been handed down.
Jamal Muhammed Raheem Ul Nasir was jailed for a total of seven years in December last year for carrying out sex attacks on two separate underage Asian girls.
Upon his initial sentencing, Ul Nasir was told that because his victims were Asian, his punishment would be tougher.
This is because the judge who jailed him, Sally Cahill QC, said the assaults had resulted in 'shame' being put on the victims and their families in the local community, and that the prospects of arranged marriages had been effected.
Ul Jamil, who was convicted of four counts of sexual activity with a child and two counts of sexual assault on a child under 13, appealed the decision at London's Criminal Appeal Court last week.
However, Mr Justice Walker declined the appeal.
He said: "The victims' fathers were concerned about the future marriage prospects for their daughters.
"Judge Cahill was having particular regard to the harm caused to the victims by this offending.
"That harm was aggravated by the impact on the victims and their families within this particular community."
He added: "There is no basis for saying that Judge Cahill adopted an incorrect starting point.
"This application for leave to appeal against sentence must be refused."
The idea of race and background effecting the judge's decisions was slammed by many including the NSPCC who said there should be no bias in the law.
A spokesman said: "British justice should operate on a level playing field and children need to be protected irrespective of cultural differences.
"Regardless of race, religion, or gender, every child deserves the right to be safe and protected from sexual abuse, and the courts must reflect this. It is vital that those who commit these hideous crimes are punished to the full limit of the law."