David Cameron's 'Counter-Extremism Strategy'
---
A four step proposal to tackling the threat of terrorism
Overcoming extremism is the greatest 'struggle of our generation', Prime Minister David Cameron stated last week, as he laid out his five-year plan to tackling the 'dangerous' ideology.
Speaking in front of guests in Birmingham, Mr Cameron set out the principles for Britain's 'Counter-Extremism Strategy', with four areas of work that must be addressed.
In brief below, are the outlines of the plans and how each one will help 'bring Britain together as one nation' in the fight against extremism.
Counter-ideology
Step one of the Prime Minister's strategy involves 'de-glamorising' the extremist cause with specific mention of the Islamic State.
He says the 'conspiracy theorists' who undermine shared values and attempt to isolate Muslim communities cannot win, and urged young people to understand the truths of what lie ahead in a life with IS.
"You won't be some valued member of a movement," Mr Cameron said. "You are cannon fodder for them. They will use you.
"If you are a boy, they will brainwash you, strap bombs to your body and blow you up. If you are a girl, they will enslave and abuse you."
By working with people who understand what life is like under IS, the strategy looks to communicate directly with young people, whilst also empowering the UK's Syrian, Iraqi and Kurdish communities, to give them a platform to be heard.
Adding that British values must be adhered to, he said the passive tolerance of extremist practices must be stopped by the 'government, local authorities, police, schools, all of us'.
Tackle both the non-violent and violent aspects of extremism
Part two of the strategy was to tackle both parts of the 'extremist creed' – the non-violent and violent.
"This means confronting groups and organisations that may not advocate violence – but which do promote other parts of the extremist narrative," the Prime Minister stated.
A number of legislations will come into practice to help confront the 'narrative', including strengthening Ofcom's role to tackle foreign channels that broadcast hate preachers and extremist content.
Speakers in public spaces such as universities will also be challenged, with the educational institutions told to do more to stop such events taking place.
The National Union of Students was also criticised by Mr Cameron for allying themselves with institutions such as CAGE, which have openly promoted jihad in Iraq and Afghanistan before.
"In my opinion, [these affiliations] shame your organisation and your noble history of campaigning for justice," he said.
New legislation will also be introduced shortly to enable parents to have the power to cancel their childrens' passports if they believe they are 'at risk'.
Embolden the Muslim community
"If you're interested in reform; if you want to challenge the extremists in our midst; if you want to build an alternative narrative or if you just want to help protect your kids – we are with you and we will back you – with practical help, with funding, with campaigns, with protection and with political representation."
This is the message Mr Cameron said was a 'key part' of the counter-extremism strategy, as the government aims to promote and encourage 'moderate' and 'reforming' Muslim voices.
Saying that extremist ideology does not reflect the true ideology of Islam, he announced plans to setup up a new community engagement forum, to hear directly from those out there who are challenging extremism.
He also urged broadcasters to focus on the hard-working Muslims in society, who 'deserve' a platform to be heard on, rather than featuring the extremist voices for more 'explosive television'.
Build a more cohesive society
The final step in the strategy involves tackling any isolation and identity which exisits with young people living in Britain today.
Mr Cameron said it was often hard for young people to understand where they fit into society and it can be even harder if you are 'young and Muslim, or young and Sikh, or young and black'.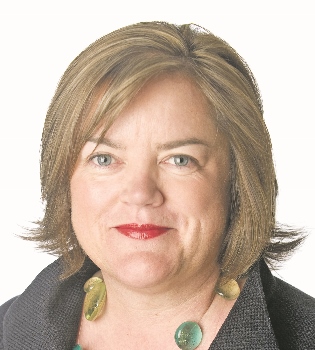 Referring back to his pre-election speech, he once again spoke of the importance of increasing the representation of Black and Ethnic minority communities in the police and armed forces, alongside those who take up apprentices, as well as in positions of influence, leadership and political power.
Louise Casey, who heads the government's troubled families unit, has been tasked with carrying out a review of how best to boost opportunity and integration in these communities.
"She will look at issues like how we can ensure people learn English; how we boost employment outcomes, especially for women; how state agencies can work with these communities to properly promote integration and opportunity but also learning lessons from past mistakes," Mr Cameron explained.
An interim report is expected from Ms Casey early next year.
What they say...
Adeeba Malik, Deputy chief executive of QED-UK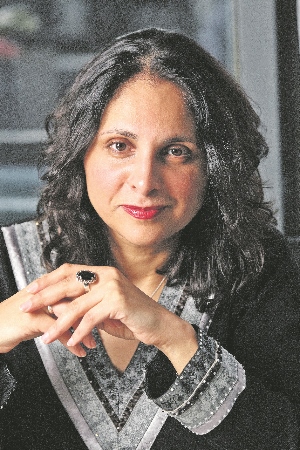 I was invited to hear the PM deliver his high-profile speech in Birmingham, setting out his plans to address extremism.
My immediate reaction was: "I have heard some of these issues and concerns around extremism, segregation, integration and identity, over a number of years."
I also thought that his acknowledgement of Muslims contribution to the UK was sincere and he recognised that there are some, so called 'Muslims', who are dangerous, violent, terrorists and unrepresentative.
Obviously ISIS is a real concern and what is important to recognise is that the paths to terrorism and extremism are complex and varied. I do not see this improving and I predict sadly, that there is a lot more to come.
The PM talked about belonging, identity and values. Please PM, what is important here is that our third, fourth and future generations really need to feel and believe that the wider community does accept them as British and Muslim, if they choose to describe themselves like that. And that it is also okay.
Like other non-Muslim organisations/institutions/wider society there is diversity in thoughts, views and beliefs. That is okay too.
The government cannot afford to engage only with those that 'sing from the same hymn sheet'.  The challenge is to engage with those that don't.
QED has for 25 years worked tirelessly to ensure that sections of our disadvantaged communities have access to all opportunities to create a better life for themselves and others. I hope we eventually have a society which respects its entire people.
Amjad Pervez, Seafresh CEO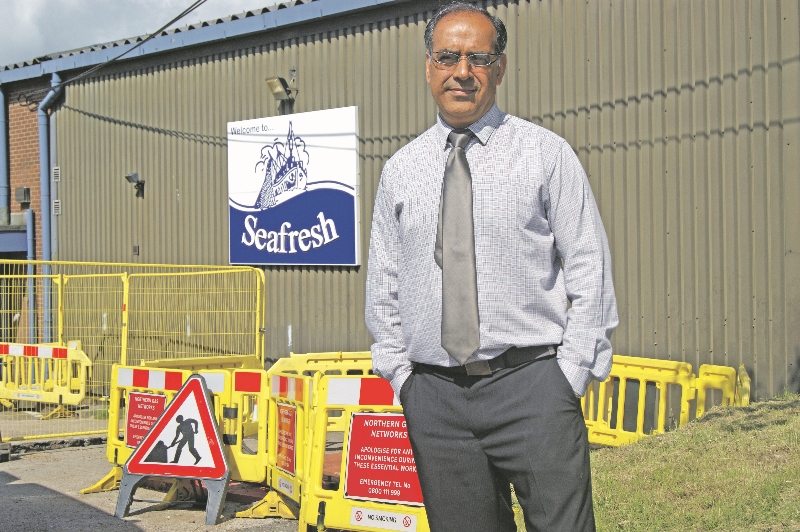 In 2011, the Prime Minister went to Munich for a security conference with Baroness Warsi and said state multi-culturalism in the UK had failed.
Now, at the start of his speech last week, he said this same concept of multi-culturalism was a wonderful thing that we must protect.
Immediately I think we need a bit of clarity as to whether it is in fact 'wonderful' or if it even exists.
Nobody with a brain would disagree that we need to counter the threat of extremism but what the Prime Minister spoke about was the situation from his perspective. Not that of mine, or the millions of other Muslims living across the UK.
Anything that happens around the world which has a Muslim name in it always gets centred back to the religion. It is like a collective punishment for  all Muslims.
I do not know any parents who want their child to have extremist views yet it is broadcast in such a way that we do not adhere to what the Prime Minister calls 'British values'.
I think if you look around the world, these same 'values' exist in most cultures and societies already, so should rather be labelled 'human values'.
We can't say, we are here on this island, these are the rules. This is how isolation occurs and we must accept that such values are already shared by different communities in the country without labelling it 'British'.
We need to see British Muslims given a role in the future of the UK to truly promote integration.
Zulfiqar Karim, Bradford Council for Mosques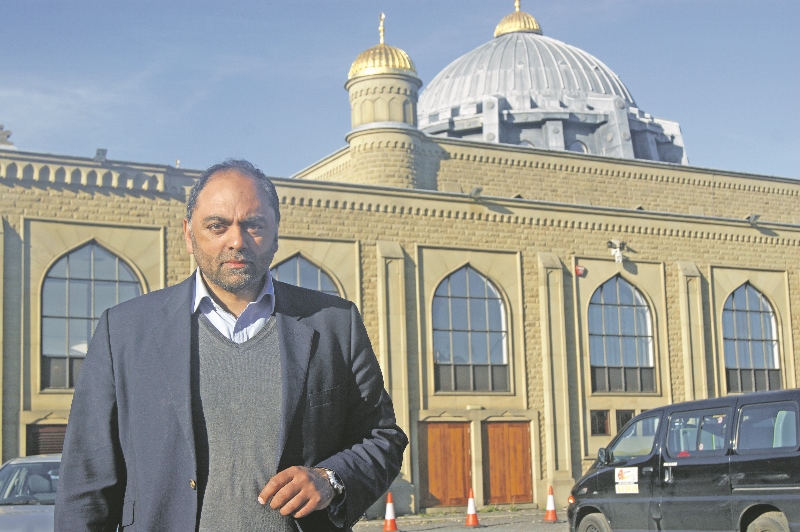 There are many aspects of the Prime Minister's speech that we endorse, for example, to make Britain and the world a safer place from the threat of organisations like the Islamic State. The point of departure is about how we as a society should go about achieving these objectives.
The fact that the Government is committed to doing more to neutralise the threat of terrorist elements is commendable but this must not be at the expense of targeting and isolating the British Islamic community.
This would require a total rethink on part of the government, its visible and invisible advisors and the security services. There is no indication yet that the government is willing to change its direction in this regard.
The new measures inevitably will increase a sense of isolation amongst the Islamic community. There has been no meaningful consultation with the Islamic community on the government's fresh thinking and new plans. It is highly inappropriate to talk about a community and expect it to play a proactive role but refuse to engage with it.
It is feared that the coded messages contained in the Prime Minister's speech will most certainly reinforce the hands of the extremist and the far right elements in the British society. This may not be the intentions of the Prime Minister but these are inevitable outcomes of his approach.
We would like to see a better and a more meaningful engagement with the Islamic community which is about listening to it, taking its guidance seriously, acknowledging its already enormous contribution to challenging and resisting the threat from the terrorist elements and resourcing its capacity to make a more effective contribution to many concerns outlined by the Prime Minister.