Nadiya hopes to add her name to list of baking champs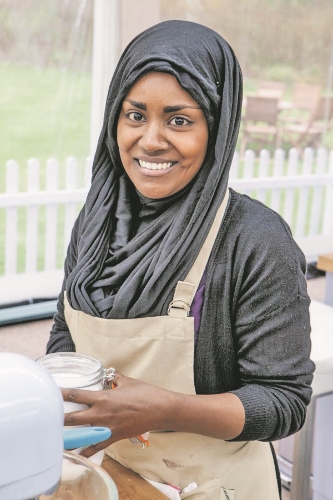 Whether it is the sumptuous desserts, drama in the kitchen or the infectious relationship be-tween hosts Paul Hollywood and Mary Berry, there is something unexplainably attractive when it comes to the BBC's 'Great British Bake Off'.
With viewing figures in the final show eclipsing the 13million mark last year, the series was the most-watched entertainment series in 2014.
This year, with the imminent return of phrases such as 'on your marks, get set, bake' and of course 'soggy bottoms', Leeds will be represented on the big stage by Nadiya.
Born in Luton to a Bangladeshi family, the mother-of-three has been baking for 10 years and currently lives in Leeds with her husband and children.
After wondering why her father only served ice cream for dessert at his restaurant, as desserts aren't a big feature of mealtimes in Bangladesh, Nadiya was encouraged by a school home economics teacher to develop her skills and now delivers beautiful masterpieces at family occasions.
Having put her career on the backburner to raise her family and with their support, she now feels inspired to have her own adventure – and make them proud.
The hit baking series began life on BBC2 in 2010 with just two-million viewers yet has only grown in popularity throughout the past five seasons.
Nadiya will be hoping to follow in the footsteps of Nancy Birtwistle, who last year overcame the bookies' favourite, Richard Burr, in the October final to clinch the cherished Bake Off crown.
The Great British Bake Off returns to television screens on Wednesday 5th August on BBC1.