Ayesha Foods: Coming to your dining table soon
---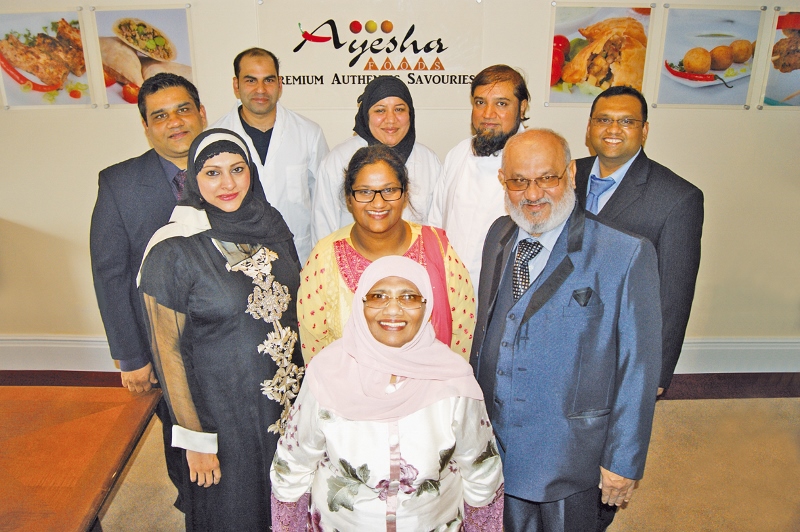 Over 25 years ago, what is now one of Bradford's most famous suppliers of homemade Asian foods, was just a pipeline dream being cooked up in the kitchen of Ayesha Tai.
Today, that vision has blossomed into a multi-national business, serving caterers in England, Ireland and even across Europe, as Ayesha Foods cooks up up the finest cuisines.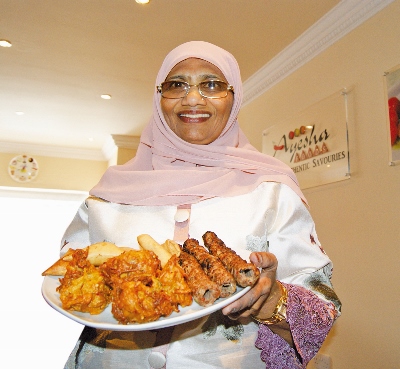 From mouth-watering kebabs, to hand-folded samosas, onion bhajis and chicken pakoras, over 35 products are individually crafted at the family-run business, available in hundreds of pack sizes.
Ayesha herself may have taken a step back from the forefront of the day-to-day operations now, with the next generation of the Tai family stepping in to continue their mother's legacy, yet her presence is still felt throughout the business.
Adding her personal touch by personally training all staff, producing new products and introducing innovative new ideas, the passionate cook is never far away from a kitchen or her own secret cookbook.  
Sahil Tai, marketing manager, explained how the rapid growth of the business in recent times has been achieved thanks to their family values and authentic recipes.
"Ever since Ayesha Foods was established in 1989, the same traditional recipes and locally sourced ingredients have been used in our dishes," he explained. "It is a winning combination that has only seen more clients sign up to our ever-growing dispatch list.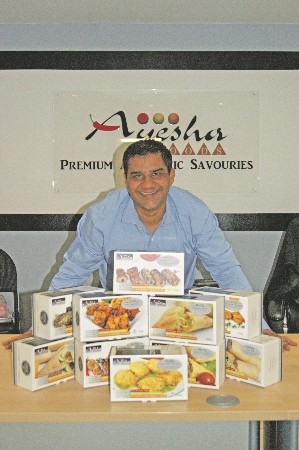 "Demand has been so high recently that we even had to recruit new staff to help make our famous products and ensure they can continue filling tables across the country."
Most recently, the family team behind Ayesha Foods have launched their own supermarket boxes, with the authentic savoury food supplier expanding into retail and overseas markets.
After being approached by a number of retailers, the company undertook a trial in a local Asian supermarket and the results spoke for themselves.
Sahil added: "These new boxes give shoppers a chance to enjoy our delicious finger foods from the comfort of their own homes.
"As well as providing the traditional favourites, we are expanding into new territories to continue supplying customers with the most popular savoury products on the market.
"Following a successful six-week trial period, we can resolutely state that the demand is larger than ever for Ayesha Foods products and we will now look at rolling out the range on a much larger scale."
Ayesha Foods is not only the tastiest option on the market but time-and-time again proves to be the safest option for customers, continuously achieving the renowned SALSA standard in food hygiene and preparation.
Over the next 24 months, their famed finger foods will start filling freezers across the UK and beyond so make sure you keep your eye out and remember, 'it is more than just food, it is a passion'.
Ayesha Foods,
Khatija House,
Cliffe Terrace,
Bradford,
BD8 7DX
Tel: 01274 49 2240
Email:  info@ayesha-foods.co.uk