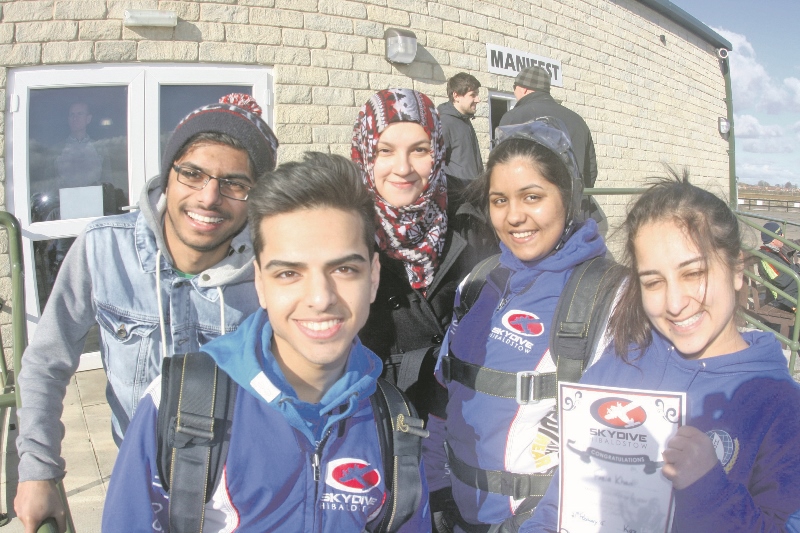 Flying five fall from the skies
A group of high-flying fundraisers took the saying 'the sky's the limit' to a whole new level last week as they took part in a charity skydive for a Bradford project.
In total, five brave volunteers headed to Hibaldstow, North Lincolnshire, to complete the nerve-wrecking challenge as they raised funds for the Woolly Winter Appeal with the Human Relief Foundation.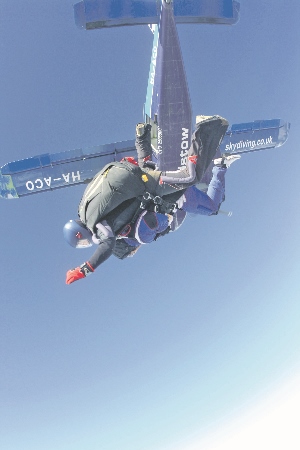 Going up 15,000ft into the sky before jumping out of the plane with just an instructor and parachute on their back, each member took the plunge and helped to raise more than £1,300 in total.
The money will go towards purchasing and distributing hats, gloves and scarves for homeless people in Bradford, Keighley and Leeds in partnership with the InTouch Foundation.
Amongst those taking part in the daring leap was Humera Ahmed, who got involved with the project as a way of helping a local cause.
Describing the experience as 'amazing' she said: "The whole day was the most amazing experience I have had and I was able to complete it with the best people.
"I still can't believe that it's over. I jumped out of a plane at 15,000ft at 120mph, and it was the most amazing experience ever, it was so unreal and I absolutely loved it."
Mustafa Patel, speaking on behalf of the HRF said the efforts of all the volunteers was 'awesome' and thanked them for their support for the charity.
"HRF have done plenty of sky dives before but this was the first group I ever took for such an event and it was great to see the reactions of the volunteers after the jump," he said.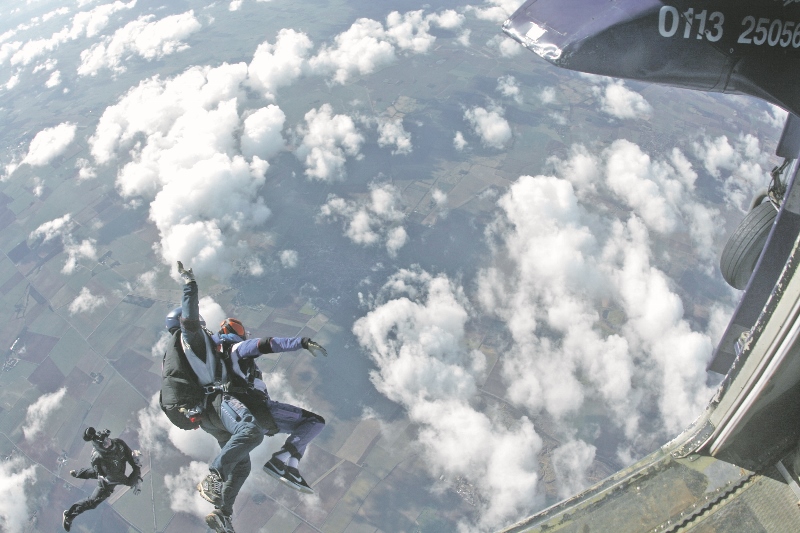 "When they finished, not one of them could really believe what they had just done, jumping from around 15,000ft out of the sky.
"Their fundraising efforts were awesome and done alongside their busy lives, whether that is in school, college or university."