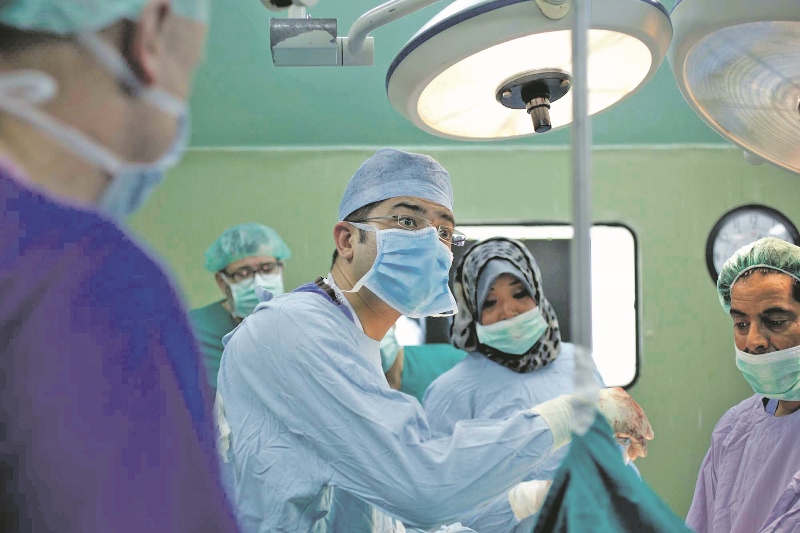 Volunteers complete selfless work in war-stricken region
A group of UK-funded NHS surgeons have returned from treating war-wounded patients in Gaza six months after the temporary ceasefire was agreed.
The volunteer doctors visited the region regularly for the past six months to carry out surgery on patients with severe injuries and train doctors in Gaza hospitals to improve their surgical capacities.
The team were deployed by Medical Aid for Palestinians (MAP), working with NGO Ideals, with £724,000 in funding from the Department for International Development (DFID).
The funding is part of DFID's £37 million package of assistance in response to the 2014 Gaza crisis.
Justine Greening, International Development Secretary, said: "Six months on from the temporary ceasefire the situation in Gaza remains dire. Around 108,000 people were left homeless by the conflict and over 11,000 Palestinians were injured.
"The vital work of these British surgeons is an important part of the UK effort to help the people of Gaza rebuild their lives. However none of the underlying causes of the conflict have yet been addressed. The UK is playing its part to help those caught up in the conflict, but it is clear the need for a political solution for Gaza is more urgent than ever."
Amongst the patients who were treated by the British doctors, was nine-year-old Weam.
She was playing in the garden of her home with her father last summer when a rocket landed on them and exploded. She suffered major injuries to both her legs.
Her left leg had to be amputated below the knee, and now she needs a follow-up operation on her right foot.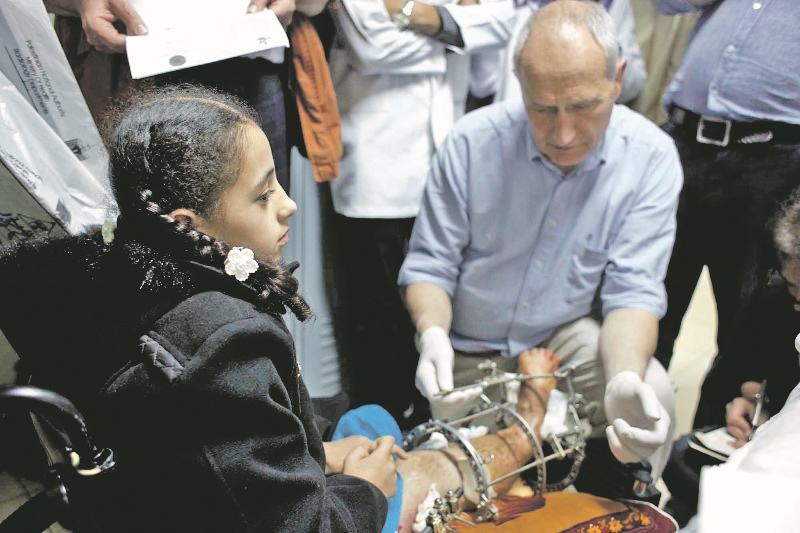 Two days after the operation, Dr Graeme Groom – an orthopaedic surgeon from King's College Hospital in London, visited Weam with the team of medics to check up on how she's recovering.
"I'm happy because they've removed all the shrapnel from my leg and I feel better now. Before my leg felt very heavy and now it feels free" she said.
Weam's mother just wants her daughter to get back to normal.
"I'm so thankful to these doctors giving up their time to come here and help the people of Gaza" she says.
"The facilities here are not good, there is not enough equipment and everything, but with these people coming they bring hope.
"I hope there will be no more wars making problems for our children.
"I just want to see my daughter growing up, continuing her study, playing like other kids and eventually working."