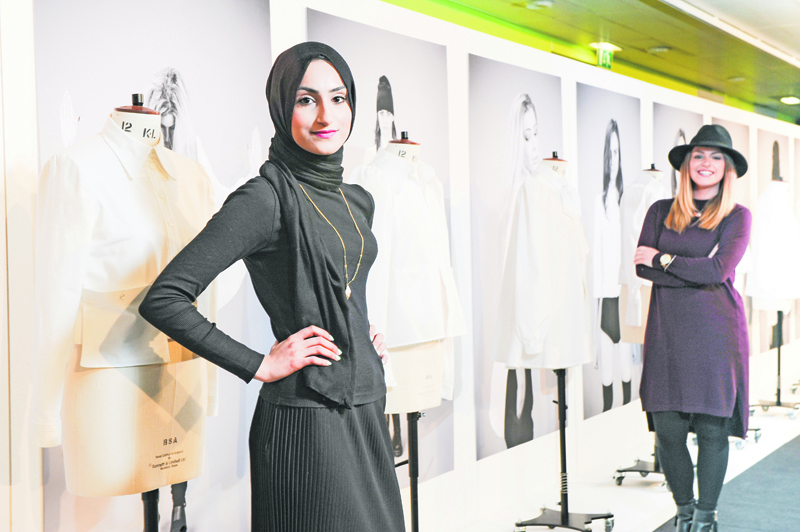 Fashion student showcases early creations
A budding fashion designer from a University in Leeds saw her first industry-standard garment design go on show this past week as a special exhibition was held in the city.
20-year-old Sehar Hussain, was joined by other creative designers when 'The Shirt' public exhibition opened on Thursday 29th January, at the reception of Leeds Beckett University's City Campus' Broadcasting Place.
Running until Friday 6th February, the exhibition displays pieces of work from a number of undergraduate students, enrolled on the Ba (Hons) Fashion course.
Working off a simple brief – to create a white shirt that contains a two-piece collar, pockets, plackets, a yoke, sleeves, cuffs and tucks – the designers were then given creative freedom to put their own 'personality' and 'spin' on the shirt.
Sehar, who hopes to work with a design house in the future, and eventually run her own fashion label, explained more about her own final product.
"My design consisted of two layers, an undergarment which was a fitted bodice, and a top layer which was loose fitting – a Two-p two-piece," she said.
"The batwing style sleeves have been left open at the armhole and are closed at the cuffs.
"I chose to have a normal button stand for the undergarment and a concealed placket for the top layer in order to give the shirt a simple finish to go with the batwing sleeves."
The promising designer said she had thoroughly enjoyed her time on the course so far and praised the university for its 'industry experience'.
"The best thing about the course is that it covers various aspects of fashion, including hand designing, pattern cutting, construction and computer aided design," she added. "What's more, the tutors have first-hand industry experience."
Course Leader, Katie Lenton, has overseen the exhibition and explained more of what visitors can expect when attending the show.
She said: "The exhibition is a reflection of the creativity and individuality of our students, who have all fully embraced the concept of the project.
"They have each designed and produced an original white shirt, all of which have been finished to an industry standard and everyone is welcome to celebrate with us at the special exhibition."
The Ba (Hons) Fashion course was launched at Leeds Beckett University in September 2014.