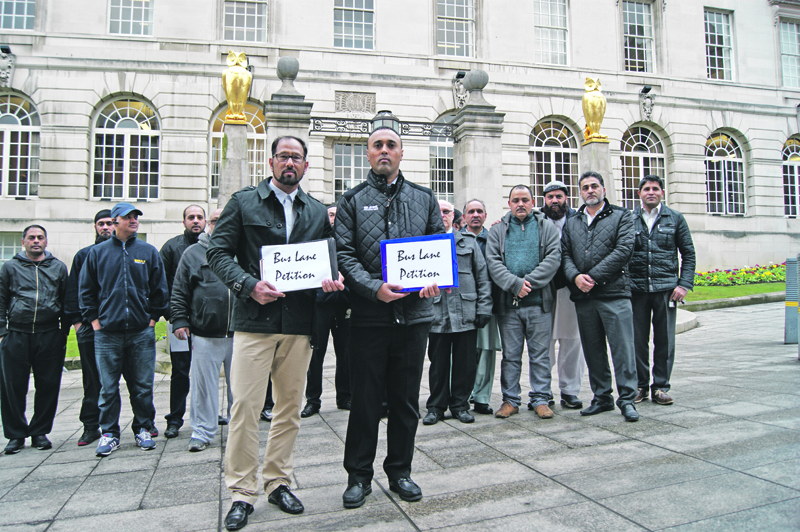 1,000 strong petition handed to Leeds City Council
A group of taxi drivers from across Leeds gathered in the city centre last week to hand over a 1,000-strong petition, requesting the right for private hire vehicles (PHVs) to enter bus lanes.
Current regulations mean only hackney carriage taxis are able to enter the lanes alongside the city's buses, leaving more than 5,000 drivers with no other option but to take 'the long way around'.
In comparison, the 537 hackney carriages, which operate in the city, are all granted access.
Mohammed Sajaad has been a PHV driver for the past nine years and spearheaded the petition over the past six months, with help from SJK Cars.
In total, 946 signatures were gathered from fellow drivers, and a further 94 from the general public, to make a total of 1,040.
Finally handing the documents over to the council on Tuesday 28th January, Mr Sajaad said it felt like a burden had been lifted and hoped his 'balanced argument' would be seriously considered.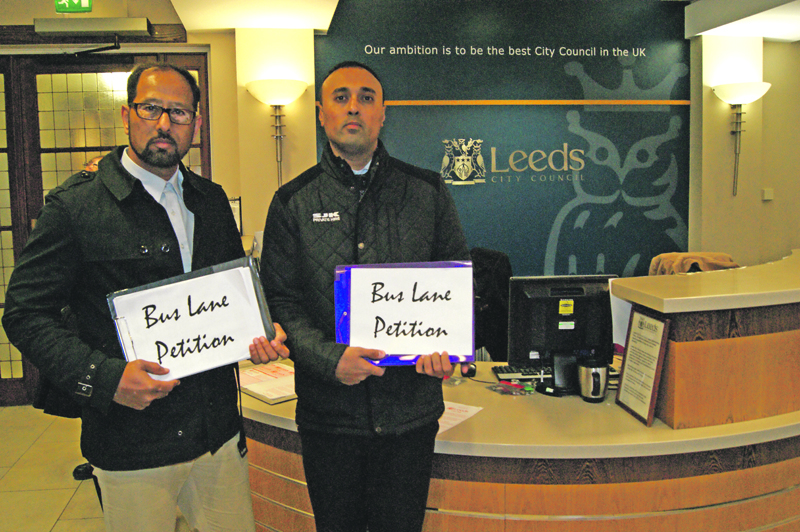 "It has taken a very long time to collect all the signatures required for this petition so to have finally handed it over is very satisfying," he said.
"In truth, we were disappointed that no official from Leeds City Council was able to receive the petition directly on the day as we had arranged the details previously.
"Nevertheless, I am still hopeful and all we can do now is wait for a formal response."
He added: "The arguments put across in the petition are all fact checked and represent the majority of Leeds' drivers who just want to get passengers to their destination as soon as possible.
"We have even offered counter-arguments in the petition, on behalf of the other parties, and explained how we would help settle any worries."
The rules and regulations surrounding PHVs and their access to bus lanes is different in every city, with councils such as Bristol, Liverpool and Hull allowing such drivers in the lanes.
Adal Ali, a minicab driver in Leeds for the past 18 years, has seen a number of new rules introduced whilst on the roads and said he hoped the city's authority would seriously consider the proposals.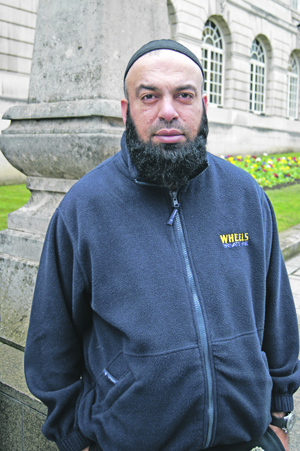 "We provide a public service to people who want get from a-to-b as quickly as possible," he said.
"The bus lanes prove a huge problem for us. Last week for example, a driver received a ticket for being half-an-inch inside a bus lane, which is just ridiculous.
"There are between five and six-hundred hackney carriage vehicles in Leeds and so many more PHVs, so why are we not all allowed in the bus lanes?"
John Askam, of the Leeds Private Hire Drivers Association, was also present at the handing over of the petition.
He said not enough is being done to help PHV drivers at the moment. "Every new piece of legislation passed seems to always have a negative effect on private hire drivers," he said. "They are never introducing rules to help us."
A spokesman for the Leeds City Council said: "The Leeds bus network carries nearly 80 million passengers annually and bus priority measures provide valuable time savings and service reliability across the city.
"The possibility of allowing private hire vehicles to use bus lanes has been previously investigated by the council.
"It was considered however, that to take such a decision with over 4,000 private hire vehicles registered in Leeds would have a significant detrimental impact on bus reliability and make the bus lanes more intimidating for cyclists."