David Cameron visitsBritain's largest free Asian newspaper and joins conference with Yorkshire's business leaders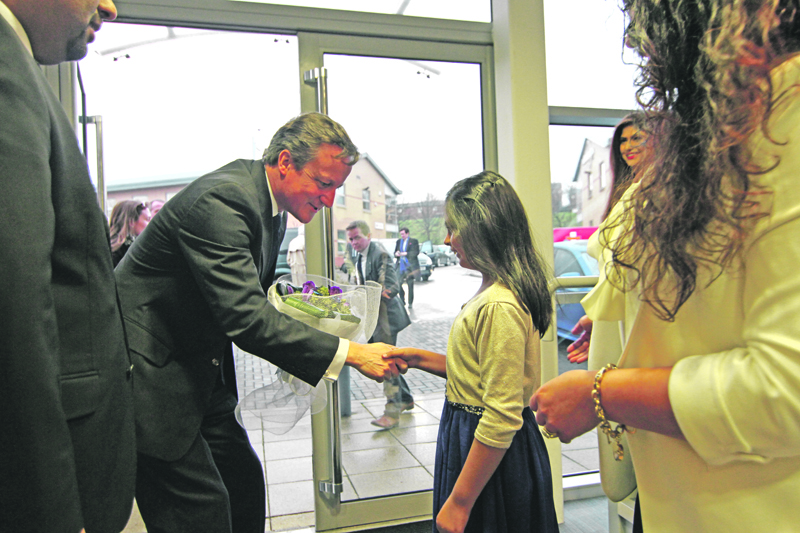 Prime Minister David Cameron traded 10 Downing Street for 4 Armley Court earlier this week as he paid a visit to the UK's largest free pick-up Asian publication.
The Prime Minister graced the offices of Asian Express Newspaper on Thursday 5th February, as part of his visit to Yorkshire where he further pledged his commitment to end the 'decades old divide between the North and South'.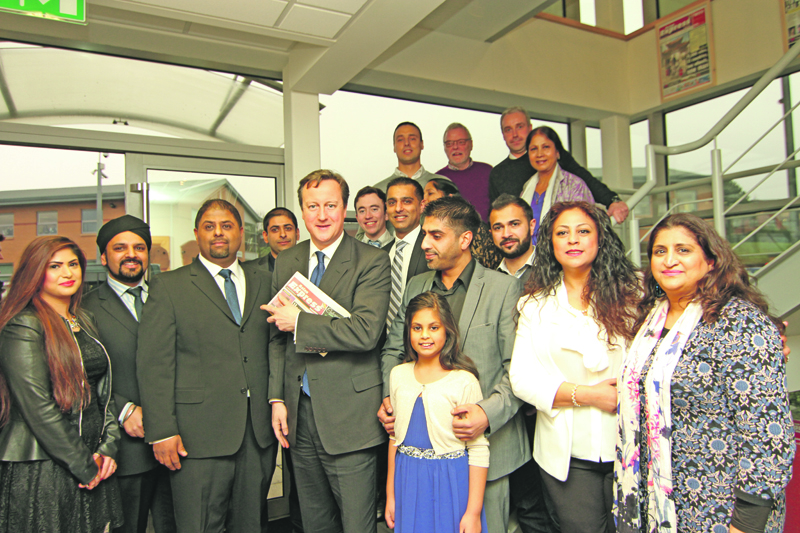 Mr Cameron seemed very relaxed as he met with the dedicated team of Asian Express, who welcomed his arrival at the Leeds-based offices.
A few jokes were cracked about how tall the PM actually was, where Mr Cameron laughingly stated that TV cameras make everyone seem short and stout
Being led on a tour of the Asian Express Newspaper office's by co-founders, Managing Director Nadim Hanif, and Editor-in-Chief, Andleeb Hanif, Mr Cameron viewed some of the recent front page headlines and commended the newspaper for its work on not just a local but national level.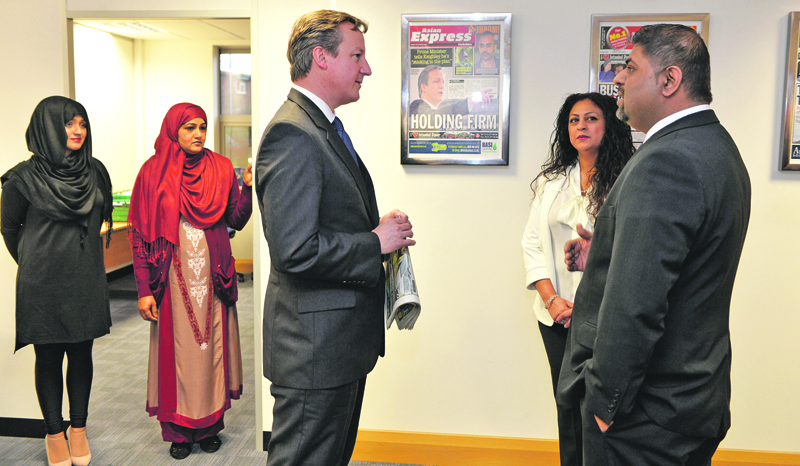 The Prime Minister had also facilitated a conference with the Asian Business Development Network (ABDN) in Leeds, which has recently been acquired by Nadim Hanif. A number of Yorkshire's most influential Asian business leaders attended the meeting, chaired by Mr Gurdev Dahele.
Mr Cameron spoke to them about the launch of the Yorkshire phase of the government's economic 'Northern Powerhouse' scheme, and reiterated the importance of Asian businesses and the role they play in Britain's recovering economy.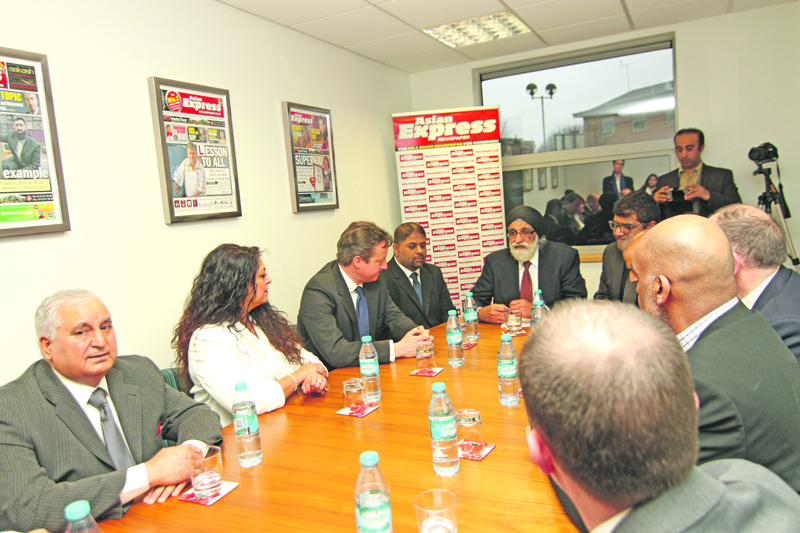 Matters of concern to small and medium sized ethnic businesses were discussed, as well as the absence, or very little representation, of Asians in LEPs, and subsequent opportunities for professionals to hold higher executive roles on a local government level.
He recognised the entrepreneurial nature of the Asian community and said that he was keen to work with organisations such as ABDN, who would play a key role in building a Northern Powerhouse with a world-class infrastructure, backing businesses and supporting industries of the future.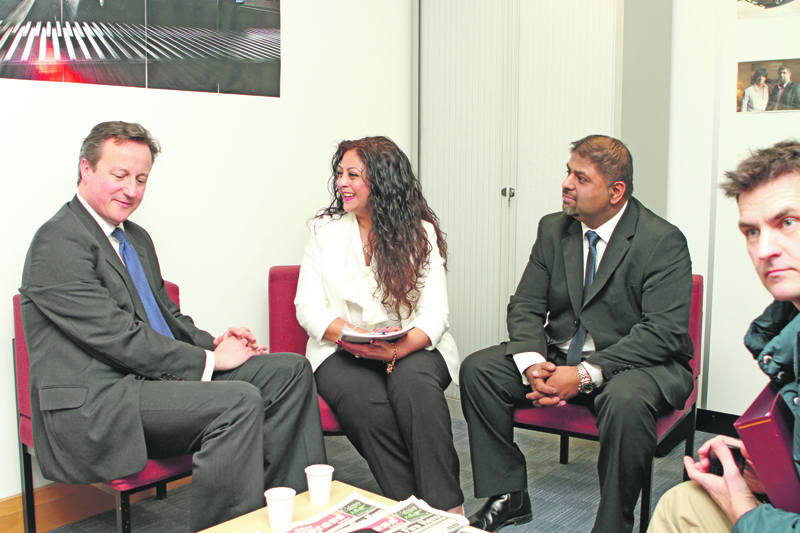 The Prime Minister highlighted his commitment of a long-term economic plan for Yorkshire and northern Lincolnshire, which would create more jobs and financial security for hardworking people across the region.
[nggallery id=18]
Click HERE to see more videos of the event.