A compilation of three fearless plays explores some explosive and truly dangerous real life stories of women
"Women are not free anywhere in this world until all women in the world are free." Leymah Gbowee (Liberian peace activist)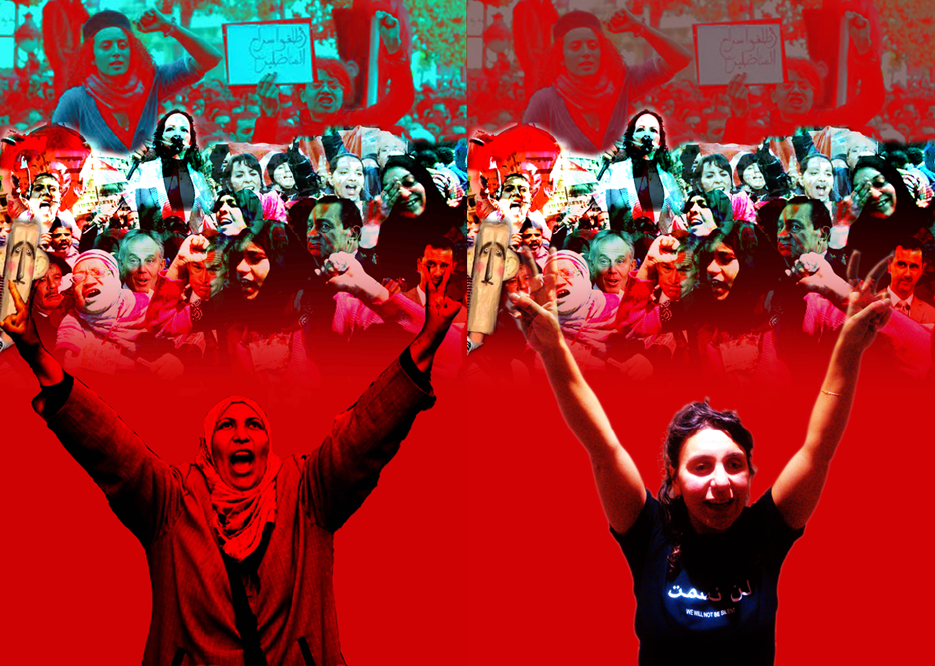 4th-28th February, ARCOLA THEATRE
24 Ashwin Street
Dalston, London
E8 3DL
A triad of three fearless plays, and sometimes against the odds, exploration of women and the Arab revolutions, begs to ask the question "was the Arab Spring the greatest missed opportunity for humanity of the 21st century?"
The 'Singing Stones' is a production by Mama Quilla – an award-winning, woman-led performing arts company spotlighting human rights issues, which offers a female perspective on the big issues of the day.
One short piece in this project, 'The Women's Spring', focussed on the female protestors in Tahrir Square, threw up some extraordinary stories, women dragged off and subjected to "virginity" tests, then "disappeared".
In Libya, the female members of the family of a soldier who refused to fire at civilian protestors were lured to a house that was then set ablaze. In Syria, women were taken from their homes at night and forced to witness the torture of their brothers, fathers or husbands, before being taken home to testify and spread terror.
With the more recent kidnap, rape and enslavement of thousands of ordinary women, the stories continue.
And of course, the very diverse women street protestors, so lively and present at the beginning, were ignored, very briefly celebrated, and then denied and ultimately derided.
The three plays titled 'Stones', 'The Women's Spring' and 'The Singing Stones' , is very much influenced by what has been learnt from blogs and social media of real women. The explosive and truly dangerous sensitivity of the facts became apparent as blogs were taken down and testimonies – and indeed people – disappeared.
Mama Quilla, founded in 1999 by Kay Adshead and Lucinda Gane, has a mission to explore the big issues of the day from the female viewpoint.
The company's first three major productions, 'The Bogus Woman', 'Bites', and 'Bones' were all performed at the Bush Theatre and published by Oberon Books. All were subsequently produced internationally.
The Creative Team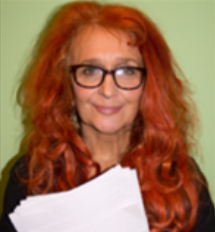 Kay Adshead – Writer and Producer
Kay Adshead is a poet, playwright and theatre maker. She trained at RADA as an actress where she won the Emile Littler Award for Outstanding Talent.
She played leading roles in film, TV and theatre, including Cathy in the BBC classic series Wuthering Heights.
She has written over 25 plays, including Thatcher's Women for Paines Plough at The Tricycle, (nominated for the Susan Smith Blackburn Award), Bacillus for the Royal Court, Animal for Soho Theatre Company (nominated for Encore Best Play of Year), and Lady Chill for the RNT BT Connections, published by Methuen. In 1999 with Lucinda Gane she co-founded award-winning theatre company Mama Quilla producing The Bogus Woman (Fringe First, Adelaide Fringe Sensation Award M.E.N. award for best actress, nominated for E.M.M.A and Susan Smith Blackburn Award), at the Traverse and the Bush; Bites at the Bush (nominated for Susan Smith Blackburn Award); and Bones at the Haymarket Leicester and the Bush.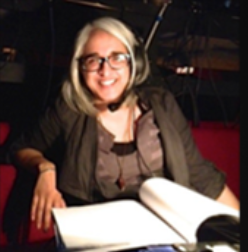 Shanaz Gulzar – Digital Artist and Designer
Shanaz is a digital and installation artist, with a national and growing international reputation, working across disciplines to make innovative and challenging interventions.
Her work explores interactions between new technologies, film, theatre, place and identity.
Shanaz is also part of a successful co-practice, Adept, with artist Steve Manthorp. Clients include: Cartwright Hall Bradford, Chol Theatre, Joseph Rowntree Trust, Live Theatre Newcastle, Bradford International Film Festival, BBC Screens, Yorkshire Film Archive, Culture10 Newcastle, BBC, Moti Roti, BEAM, North West Sound Archive, Magnetic Events, West Yorkshire Playhouse, Warwick Arts Centre, Snibston Discovery Museum Leicester, Ryedale Folk Museum, The Crucible Sheffield, Jerusalem Festival of Light Israel and imove.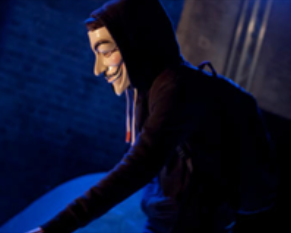 Mark Civil – Physical Theatre Director
A freelance director and Head of Performing Arts at Barking and Dagenham College, Mark trained in theatre at Dartington College of Arts and was awarded an MA in Independent Film and Video Practices at the London College of Printing.
He has worked as Assistant Director for Jim and Peter Sheridan ('My Left Foot') Nancy Reilly of The Wooster Group, Joe Richards, Katie Duck and Kay Adshead. He continues to employ an experimental and multidisciplinary approach to performance and recent productions include puppetry and new media production 'Golem' (DooCot Performance Company).
Mark is a regular contributor to the National Review of Live Art and has been involved in numerous site-specific installation projects, including exhibiting work in Berlin with live arts collective Luna Nera.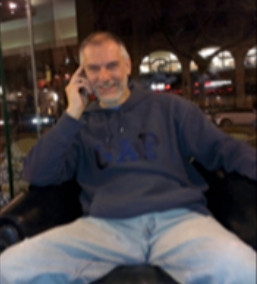 Richard Hillier – Lighting Designer
A passionate and creative lighting designer, Richard has worked regularly with Kay Adshead and Mama Quilla after first encountering the company whilst training in Technical Theatre at the City Lit.
Richard's theatre credits include lighting design for 'In the Solitude of the Cotton Fields' for Europa Scenes, sound and video design for 'Judgement at Nuremberg' at the Tricycle Theatre, video technician and rigger for 'Three Tales' at the Riverside Studios and show technician for Yogamahny Productions' 'Blonde Compassion' and 'NewsRevue' at the Canal Cafe Theatre.
For Mama Quilla, Richard was responsible for the lighting design for 'Theatre of Protest – The Women's Spring', 'Breaking' and 'To Dismember'.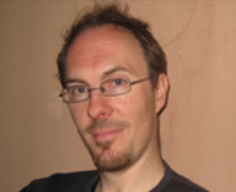 Simon McCabe – Sound Designer
Simon trained in music technology at Goldsmiths' College and technical theatre at the City Lit. He is also a filmaker and associate artist with Lumenis Theatre.
Simon's sound design credits include 'Magical Chairs' (Blue Elephant Theatre, Beijing Fringe Festival) 'There is Only One Wayne Lee' (Southwark Playhouse, Beijing Fringe Festival) and 'Sunset Boulevard' (Courtyard Theatre).
For Mama Quilla, Simon has designed the audio landscapes for  'Theatre of Protest – The Women's Spring', 'Breaking' and 'To Dismember' and also filmed and edited (with Sarah Auber) the short film 'Stones', which was presented at the 'Theatre of Protest' event.
Masasit Mati

Massasit Mati is a group of Syrian professional artists who belong to different artistic specialties, gathered by a true conviction in the role of art in delivering a humanitarian message with values such as equality, justice, acceptance, forgiveness, etc.
Masasit Mati is also a series using puppets to criticize what is happening in Syria in a black comedy style, the episodes usually don't last for more than 5 minutes.
The name refers to the straw used to drink Mati, a herbal tea popular amongst all the Syrian society, including the regime's own security forces, but now largely unavailable due to economic sanctions.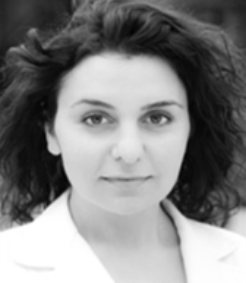 Alia Alzougbi – Creative Advisor
Alia is Lebanese-Syrian actress and storyteller. She is a BAFTA Scotland nominee and a recipient of the Edinburgh International Film Festival's Trailblazer award. Alia is also an alumnus of the National Theatre's Step Change programme.