Nawazuddin Siddiqui clarifies on his Hollywood film opposite Nicole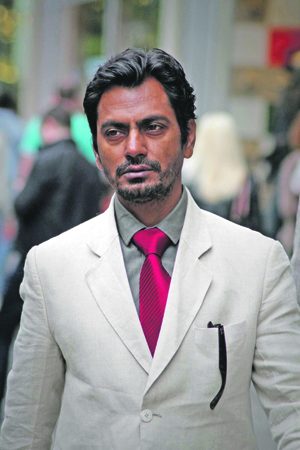 There is a price that one has to pay for success, and even the master and passionate actor, Nawazuddin Siddiqui, who still has his feet firmly on the ground, has to face it.
For those of you who are not quite familiar with him, he's had a subtle climb in the industry and now has some noticeable and acclaimed performances in films tucked under his belt.
He's earnt his respect in films such as 'Black Friday' (2004), 'New York' (2009), 'Peepli Live' (2010), 'Kahani' (2012), 'Gangs of Wasseypur' (2012) and 'Talaash' (2012).
We were quite shocked when we heard rumours that Nawazuddin's PR had claimed that he is starring in a film opposite Nicole Kidman and has scenes with her.
When we called Nawaz, he was shooting for Kabir Khan's next project, and promised to get back to us as soon as he was through, and as always he did.
Here is what Nawaz said: "You know me very well. I don't have a PR as I am here to work and if my director is satisfied, that gives me utmost satisfaction. I don't know where it came from that I'm doing a Hollywood film opposite Nicole."
Giving us the exclusive details Nawaz told us: "You know I had this very nice mail from Garth Davis, where he asked me to do this one scene/short appearance in his film. If you want I can forward it to you. That is it! And I'm doing it.
"I don't have the gift of the gab, but as my well-wishers had advised I try to talk, give interviews and answer queries. But not while I am shooting, as I have my utmost attention and focus on that.
"The only person I talk to is my mother who is sick, not even my brothers or relatives. People have to understand that. It really pains me to read such unsubstantiated stories," concludes the humble actor.