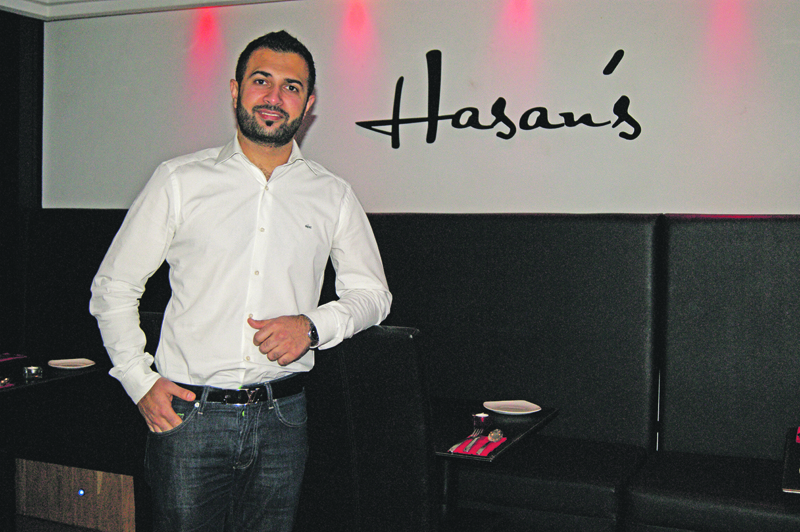 The perfect venue for all occasions this winter
On 4th December 2009, Hasan's Restaurant on Kirkstall Road opened its doors for the first time, bringing with it a unique taste of the Punjab that the city had never experienced before.
And now, with the much-loved restaurant celebrating its five-year anniversary last week, owner and Chef Hasan Chaudhry, wants to thank all the customers past and present for helping make the business a true Leeds success story.
What began as just a passion for food, soon escalated into an award-winning business for Hasan as he picked up a handful of prestigious accolades over recent years.
In 2012, the Hasan's team were invited to cook at the House of Commons after winning the highly-decorated Tiffin Cup Award. This was followed up with being named as a finalist at the English Curry Awards last year, and most recently, in 2014, Hasan's was awarded the Certificate of Excellence from Trip Advisor.
From television stars to Bollywood's elite, sportsmen to esteemed politicians, the array of diners who have sampled the establishment's award winning menu is ever-growing yet it is the support of customers 'closer to home' that has helped the restaurant excel in the city.
"I just want to say thank you to every person who has come down to the restaurant over the years, from the local customers to those who may have just been visiting the city," Hasan said.
"We have now been open for five years which is a great achievement but something which would not have been possible without the support of our diners.
"I would like to invite everybody down to celebrate this milestone with us over the winter months and it would be great to see you here at Hasan's."
During the festive season, Hasan's Restaurant is set to cater for numerous Christmas and New Year parties, with time quickly running out for future bookings.
Whether it is just a small family gathering, a reunion of friends, or a work's party, the relaxed ambience upstairs provides the perfect atmosphere to relax inside with a heart-warming dish, as the cold weather breezes outside.
A private Bollywood-themed function room downstairs, can also accommodate a party of up to 40-people in a location which is completely unique in the city of Leeds.
Visit Hasan's today and experience a true taste of Punjabi-dining or call the restaurant to arrange a winter-party, friends and family alike, are bound to never forget.
Hasan's Restaurant
Address:
352-354 Kirkstall Road
Leeds
West Yorkshire
LS4 2HQ
Phone:
0113 2788990