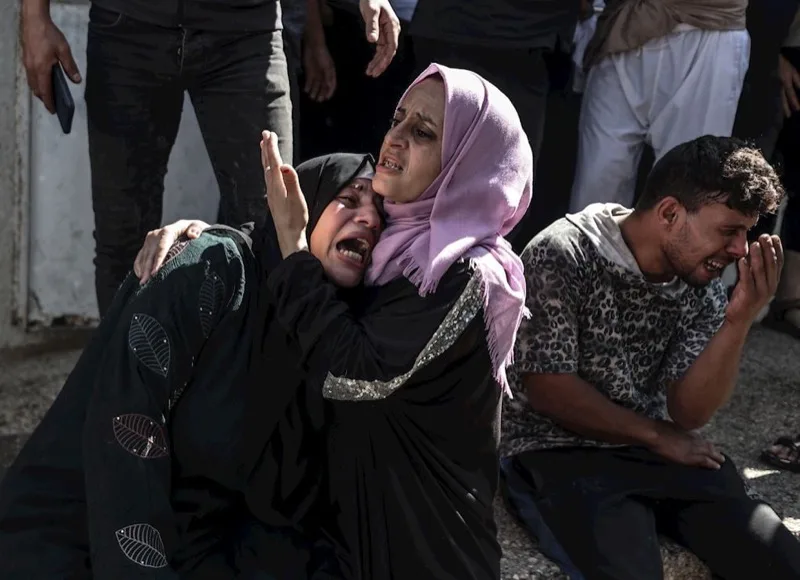 "It is simply wrong and unjust to see all British Jews as representatives of the policies of the government in Israel, or all British Muslims as supporters of Hamas."

BYLINE: Imam Qari Asim
The loss of lives and devastation caused by the recent escalation of violence in and around Gaza and Israel is deeply concerning and horrific.
The recent indiscriminate killing of civilians in Israel is utterly condemned. The continued violence in Gaza-Israel is resulting in tragedy after tragedy, and challenges our sense of humanity to the core.
With every violation of human rights comes rightful condemnation. I unequivocally condemn the taking of innocent lives and violation of human rights on both sides.
Each time violence erupts and lives are shattered in the Middle East, Muslim and Jewish communities in the UK are afraid for their loved ones in Gaza and Israel.
Jewish and Muslim communities also tend to feel terrified, anxious or silenced on our streets or educational institutions. Any intimidation or threat or any expression of celebration over any loss of life, on social media, in our schools or on our streets is sickening and utterly immoral.
The horrendous violence in Gaza-Palestine-Israel must not be imported into our streets in the UK. All people of good faith and good will must take pro-active steps to differentiate between the rhetoric and actions of those in Palestine and Israel and the Muslim- Jewish communities in the UK.
The horrific violence and violation of human rights in that region is often used by some to express their hate-filled rhetoric or undertake hostile actions towards the other community, this results in alarming levels of rise in antisemitism and Islamophobia and leaves deep scars on many people's lives.
We have already seen some voices using hate-filled, demonising and dangerous language to describe the 'other'. Such repulsive and dangerous language shall only result in destabilising the peace and good inter-faith relations that we so value in our neighbourhoods and cities.
It is simply wrong and unjust to see all British Jews as representatives of the policies of the government in Israel or all British Muslims as supporters of Hamas.
Any temptation to colour a whole group with the actions of those overseas must be immediately rejected. To do so only leads to more hostility and misunderstanding – here, in the UK, in our homes, on our streets, online and in person.
I deplore any further bloodshed, destruction and violation of human rights in the region. It is essential that the international community comes together to deescalate the dreadful situation in Gaza-Israel before more lives are lost.
A secure and stable future must be sought for Palestine-Israel through which Palestinians can live peacefully in an independent sovereign state, and the people of Israel can live in security within its internationally recognised borders. I urge restraint on all sides, and renewed efforts towards a credible, peaceful and sustainable solution to this seven decades long ongoing destructive conflict.