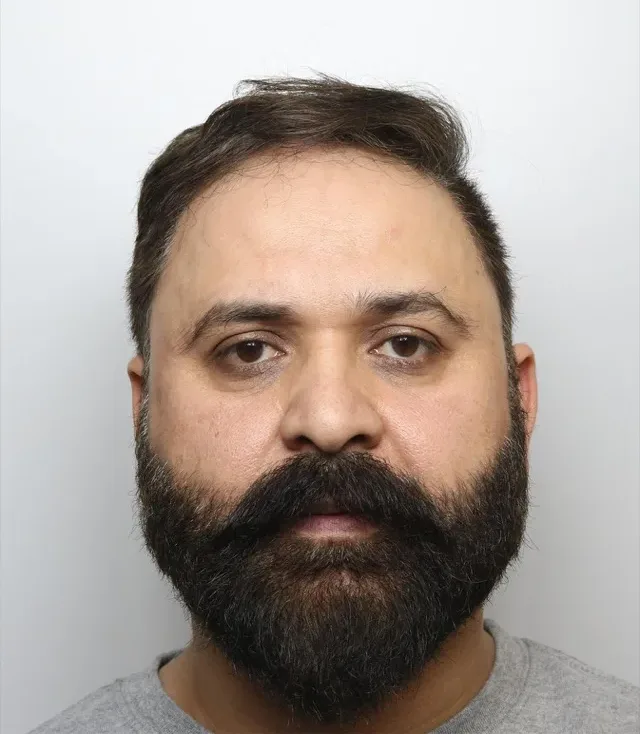 A man who attempted to rape a vulnerable woman in Castleford after pretending to be a taxi driver has been jailed.
Raja Gulraiz, 48, from, Sheffield, was found guilty following trial at Leeds Crown Court of attempt rape and sexual assault.
The offence was committed in June 2021. Gulraiz positioned his Toyota Yaris close to a taxi rank and told the victim he was a taxi driver. She got into his vehicle where he committed the sexual offences during the journey to her home.
Bad character evidence submitted to the trial detailed that Gulraiz had been linked to a similar offence in Castleford in 2018.
He was sentenced on Monday, 18 September to 11 years imprisonment.
A victim personal statement was provided to the court. Words from the victim included:
"Prior to this I wouldn't think twice about walking home alone at night, walking my dog or even getting into a taxi. I enjoyed my own company and I would always see the good in people, so it would never enter my head that people would be deceiving.
"I still have a lot of triggers. I no longer walk anywhere at night. I can't go down a certain street and until recently I couldn't even walk from my car to my front door without asking my mum or my partner to be waiting at door for me.
"This incident has impacted every aspect of my life on a daily basis and has changed me to someone whom I don't want to be…I grieve that person I once was."
Superintendent Phil Jackson said: "The victim has shown immense bravery in reporting what happened to her and the further courage to put her trust in the criminal justice system.
"It cannot be underestimated how hard it will have been for her to stand up in front of her attacker in court and relive the ordeal that he subjected her to. She has done this in the hope that she can stop what happened to her from happening to someone else. I hope that this conviction also helps give other victims the confidence to come forward.
"Gulraiz has failed to accept responsibility for his actions. The investigation team have worked tirelessly to ensure he has been brought to justice.
"We are committed to protecting woman and girls from violence and sexual violence. This conviction has ensured that a dangerous predator is now behind bars and will have conditions on him in the future to protect others from harm."
If you have been the victim of sexual violence, please reach out for help. There is information about how you can report it to the police and details of independent agencies who can offer advice and support at: www.westyorkshire.police.uk/VAWG