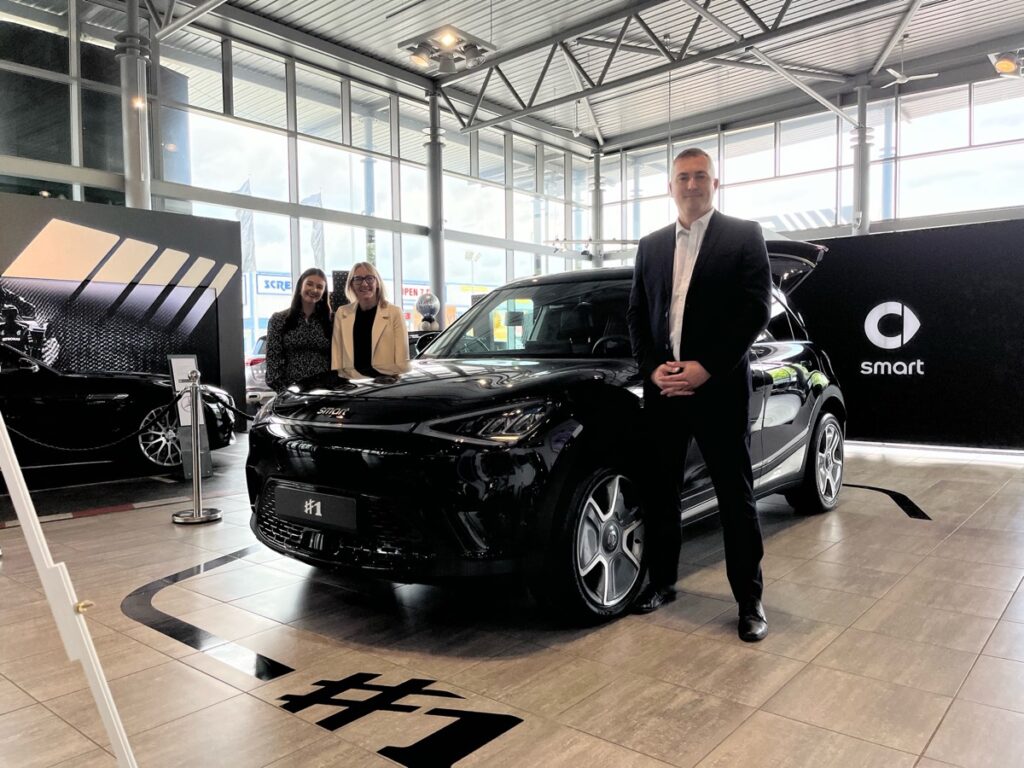 Unveiled at the Mercedes-Benz dealership, Stratstone in Leeds on 19th May, the smart #1 makes the beginning of a new era for smart off the road as well as on it. The compact SUV offers unprecedented levels of design and build quality in addition to an exceptionally well-equipped standard specification.
Initially available in three production variants – Pro+, Premium and BRABUS – as well as a highly exclusive Launch Edition, the #1 is priced from just £35,950 on the road (OTR), underscoring smart's dedication to offering remarkable value for money.
It's already been awarded two prestigious design prizes by international expert juries. In addition to the Red Dot Award for product design the premium all-electric compact SUV won the iF Design Award, known for honouring outstanding design and social engagement.
Thanks to its design philosophy, the smart #1 features a pure and elegant streamlined exterior, a perfect mixture of aesthetics and aerodynamics. Features like concealed door handles, a floating halo roof and frameless doors make the smart #1's design outstanding.
The elegance of efficiency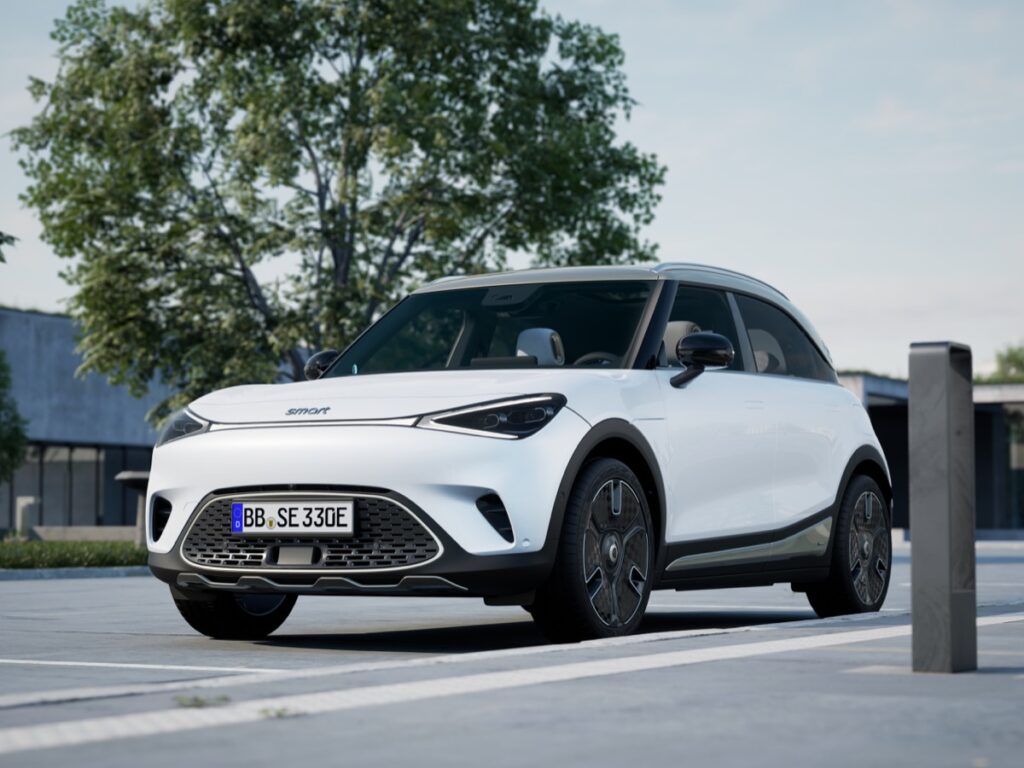 Based on Geely's EV-specific SEA (Sustainable Experience Architecture) platform and staying true to smart's long-standing drive for practicality, efficiency and style, the #1 makes full use of its 2750mm wheelbase with a spacious five-seat cabin and up to 421 litres of luggage space thanks to a standard sliding second row (986 litres with the rear seats folded down).
Designed with tomorrow in mind, the #1's practicality and economy are belied by its sophisticated exterior and interior styling. Conceived by the Mercedes-Benz global design team, the #1's simple yet elegant features include a floating halo roof, concealed door handles and 19-inch alloy wheels.
With a drag coefficient of just 0.29 Cd, the sleek lines and flowing curves of the #1 are for far more than just show, however, optimising the car's aerodynamic efficiency and maximising its range.
The confidence to explore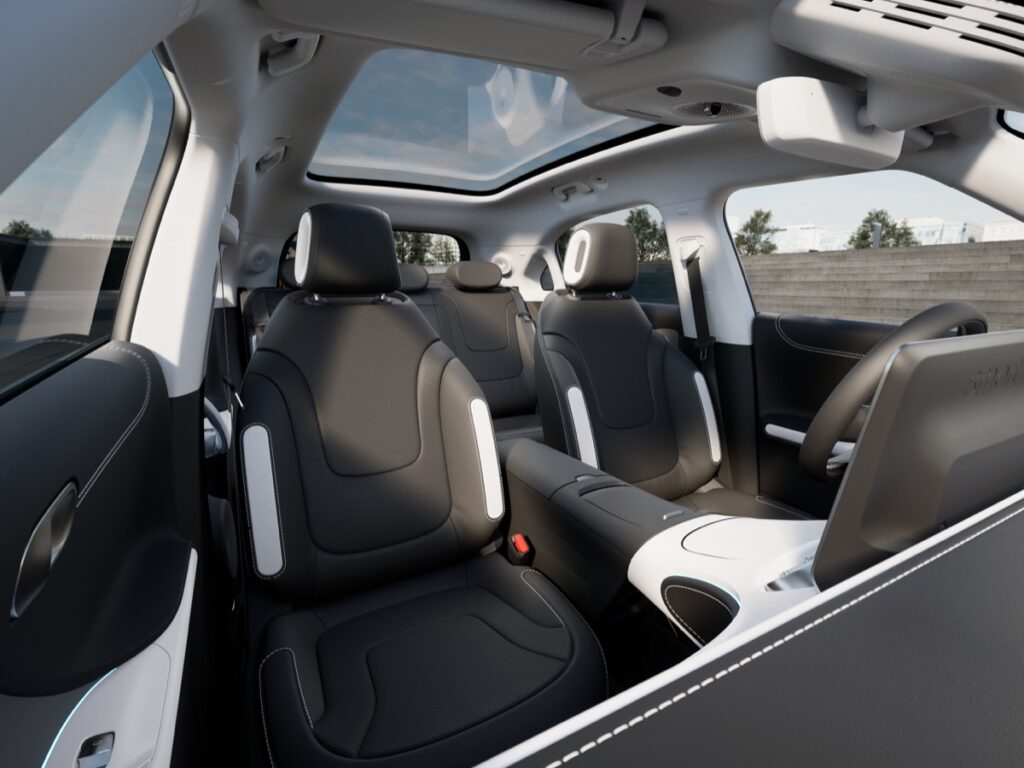 The smart #1 is not only designed for style and performance, but also to be among the safest vehicles on the road. Its exceptional build quality and suite of advanced assistance systems both contribute to the highest standards for active and passive safety.
Having received the full five stars in the industry standard EURO NCAP safety tests, the #1 furthered its credentials with a second-place finish in the prestigious What Car? Safety Award 2023, also achieving one of the highest Adult Occupant protection scores of the year with 96%.
The high level of standard driver assistance features that every #1 comes equipped with includes: BSM (Blind Spot Monitoring), EAB (Emergency Autonomous Braking), HWA (Highway Assist), EMA (Evasive Manoeuvre Assist), ELKA (Emergency Lane Keep Assist), TJA (Traffic Jam Assist) and ACC (Adaptive Cruise Control) with Stop&Go.
Every car includes an Integrated Service Package covering servicing and wear and tear items for 3 years / 30,000 miles, a high-voltage battery warranty covering 8 years / 125,000 miles, and Roadside Assistance for up to 8 years / 100,000 miles if maintained at a smart aftersales partner.
Making smart connections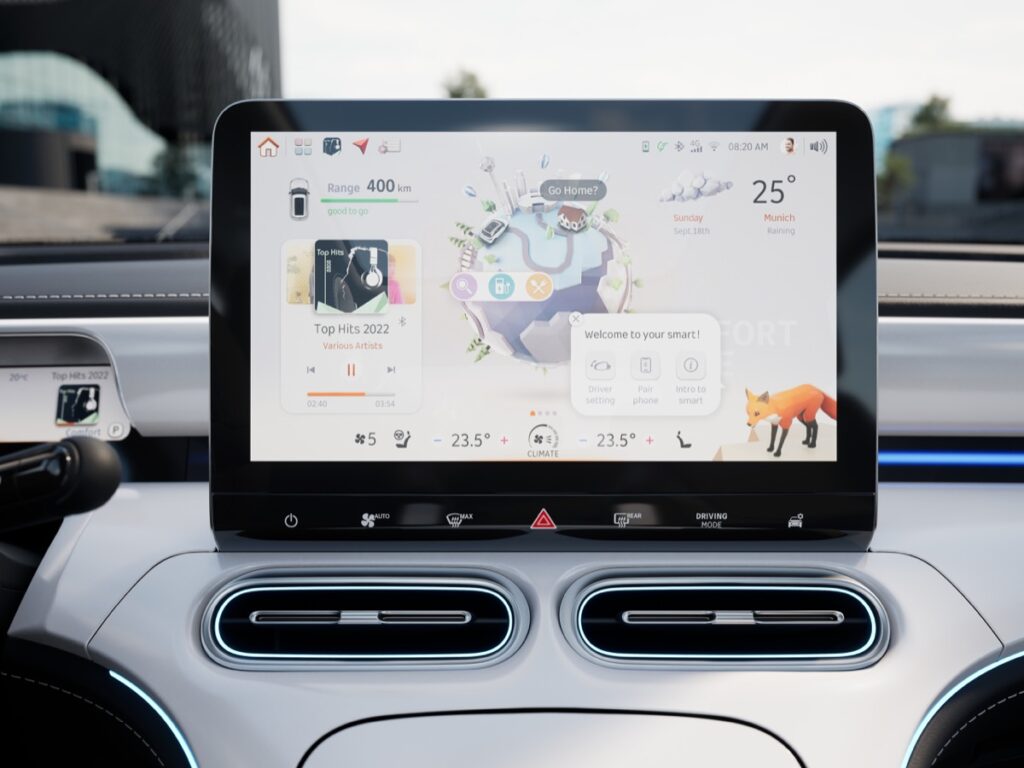 Users benefit not only from the presence of Apple CarPlay and Android Auto as standard, but also from an outstanding human-tech balance ensured by a partnership with ECARX, experts in software and hardware integration.
Built on Qualcomm's Snapdragon 8155 intelligent chipset with 7nm process technology and an 8-core CPU processor – making it the strongest mass-produced car-level chip presently on the market – and combined with ECARX's self-developed software stack, the smart #1 boasts one of the most advanced infotainment platforms available today.
Displayed via a 12.8-inch high-definition central control screen with a resolution of 1920×1080, the system offers a seamless technology and connectivity experience tailored to the user.
Colourful ambient lighting with 64 colours and pre-configured themes illustrates a brand-new user experience, while a wide spectrum of third-party apps transform the cabin into an additional living space, including music streaming (with Spotify pre-installed as standard), podcasting, and in car games.
A standard 4G WiFi hotspot is complemented by a one-year trial of the Premium Connectivity Package (including unlimited data, stolen vehicle tracking and map updates). Dynamic upgradeability via over the air (OTA) updates will ensure a refreshed user experience over time while bringing functional enhancements and new functionalities to continuously improve the user experience.
Clearly priced to perform
Initially available to UK buyers in Pro+, Premium and limited-edition Launch Edition trim levels, as well as an exhilarating BRABUS variant, the #1 offers drivers class-leading performance and safety in addition to an exceptional level of standard specification.
smart #1 Pro+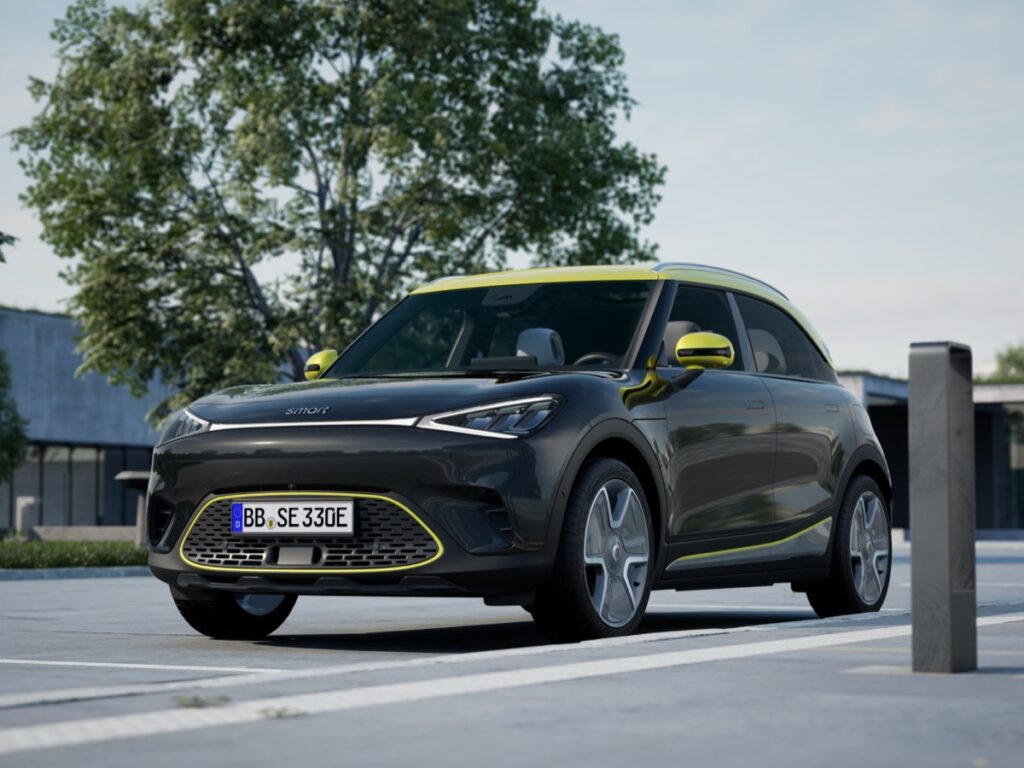 The smart #1 Pro+ offers everything needed for modern e-mobility – and so much more. Priced from £35,950 on the road, the Pro+ offers a remarkably well-equipped standard specification with an extensive range of driving assistance systems, panoramic sunroof, ACC (Adaptive Cruise Control), heated seats, a 360-degree surround camera, intelligent voice assistance, LED lights and a powered tailgate. With anxiety-busting WLTP range of 260 miles and smile-inducing 0-62mph performance of 6.7 seconds, the Pro+ makes every journey an event.
smart #1 Premium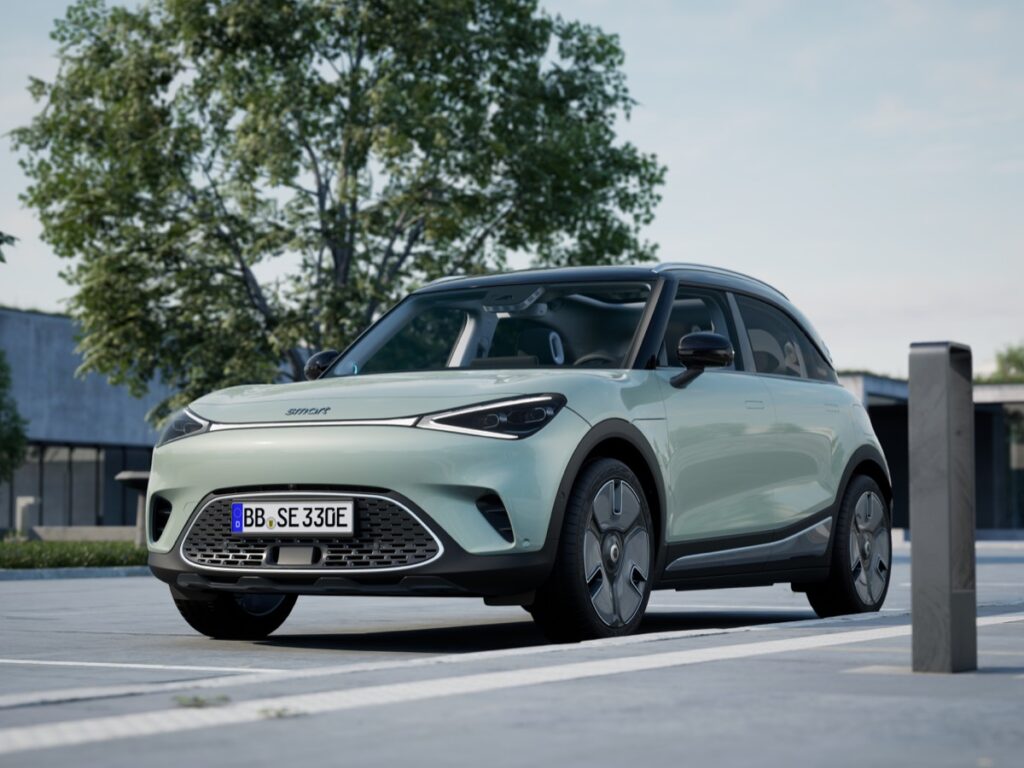 In addition to the features already available on the Pro+, the smart #1 Premium offers a sound system by Beats, a Head-Up Display (HUD), CyberSparks+ Matrix LED headlights and APA (Automatic Parking Assist). Priced from £38,950, the Premium offers an even greater WLTP range of 273 miles with a state-of-the-art silicon carbide invertor and heat pump for improved response and efficiency, as well as a 22kW three-phase on board charger for 10-80% AC charging in less than three hours.
The exclusive smart #1 Launch Edition is a special statement for those who cannot wait to experience the new era of smart. Combining unique design traits and exclusive aesthetics with the long feature list of the Premium, just 100 UK examples of the Launch Edition will be available from £39,450.
smart #1 BRABUS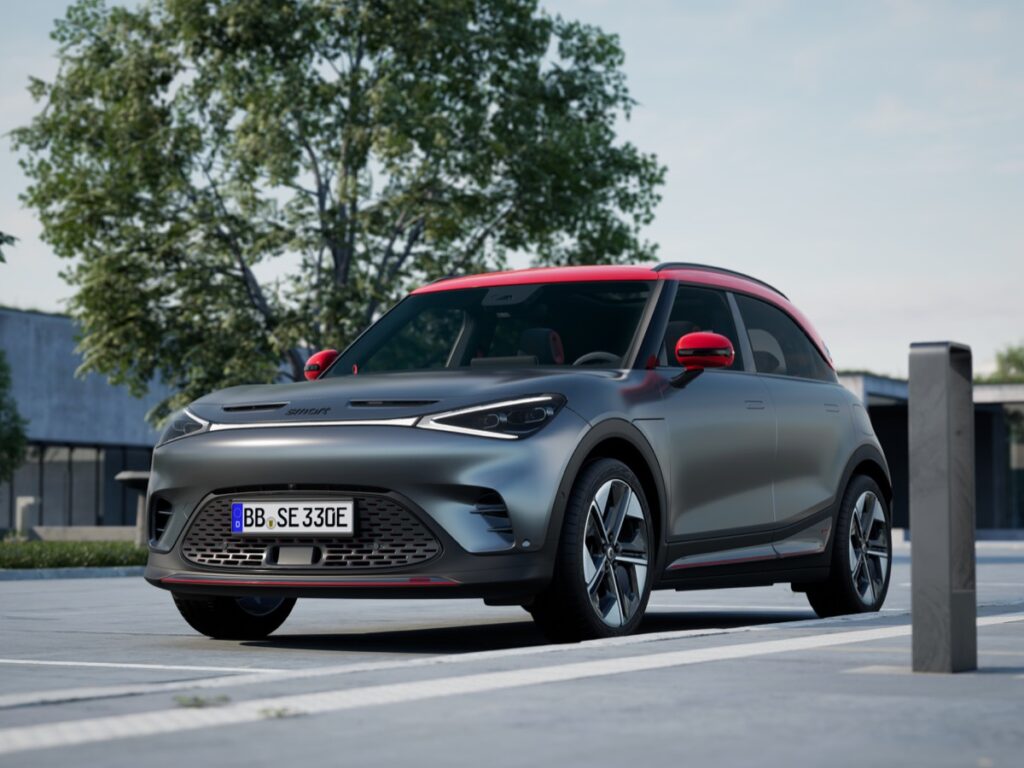 The smart #1 BRABUS, opens a completely new chapter for smart and BRABUS, continuing a story that the two brands have been writing since 2003.
Priced from £43,450, the #1 BRABUS sets standards unmatched by any rival at its price point. Signalling its intentions with a range of design cues including more aggressive styling, bonnet vents, unique contrast paint and 19-inch Dynamo wheels, the transformation continues within, where an Alcantara steering wheel, microfibre suede seats and headrests with BRABUS design stitching add to the sporty feel of the car alongside red seatbelts and metal pedals.
Naturally, the performance of the smart #1 BRABUS also leaves rivals in its wake, with the standard 200 kW of power increased to 315 kW and torque up from 343 Nm to 584 Nm. With all-wheel drive to ensure traction and aid acceleration, as well as a specifically calibrated BRABUS driving mode, this results in an even more thrilling smart experience, unleashing the full potential of the car for incredible 0-62mph performance of just 3.9 seconds.